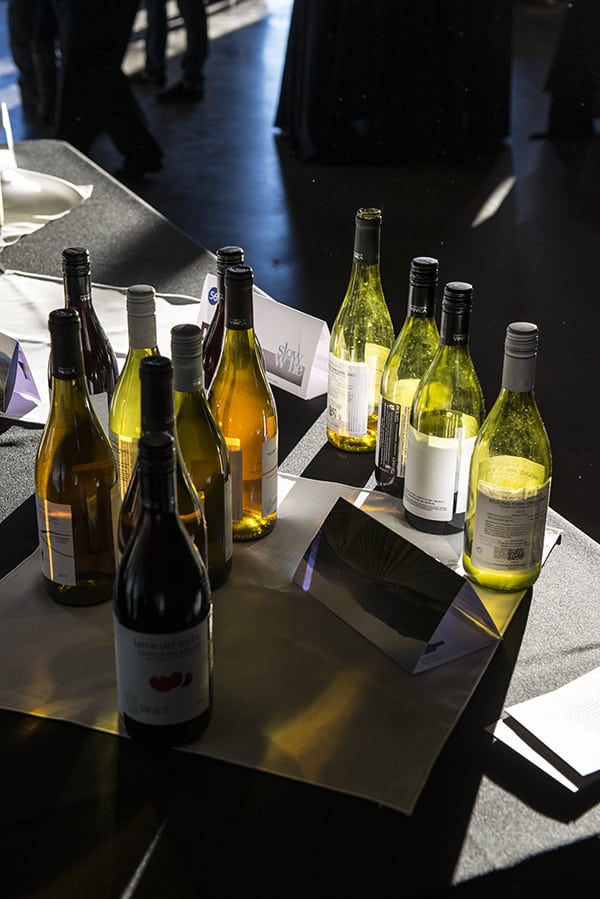 Slow Wine Austin 2017
Wine is a food product that can be produced through many different means. Even with the modern demand for wine creating mega-growers with hectare vineyards and highly modified production methods there are many that maintain a different standard. Yesterday we attended an event hosted by Slow Wine ( part of the Slow Food organization). What's Slow Wine? A quote from their website sums it up best:
"Slow Food believes that wine, just as with food, must be good, clean, and fair — not just good.
Wine is an agricultural product, just like any of the foods we eat, and has an impact on the lives of the people who produce it, as well as on the environment – through pesticides, herbicides and excessive water consumption which are all commonplace in conventional wine production"
The same group lists initiatives:
"Through our guide, online magazine and international tour, we support and promote small-scale Italian winemakers who are using traditional techniques, working with respect for the environment and terroir, and safeguarding the incredible biodiversity of grape varieties that are part of Italy's heritage."
We met producers from vineyards all over Italy on a warm late January, Austin afternoon. The event was hosted in a vast open air warehouse lined wall to wall with tables covered with bottles from all over Italy, brought here for the event and subsequent stops on the tour. We registered, each grabbed a tall empty glass, and set off to tasting. The man or woman behind the table talking us through the many delicious pours was often the grower and winemaker themselves. Traveling on a multi-city tour these producers generously introduced us to many bottles of excitement and delight. Winemakers from family vineyards speak with great pride and enthusiasm of the bottles produced. We took advantage of the situation to pursue their story and the process of their winemaking, the vineyards' terroir, and the origin of grapes they cultivate, how many cats or dog the family keeps, what other items they produce (olive oil, cheese, cured meat..)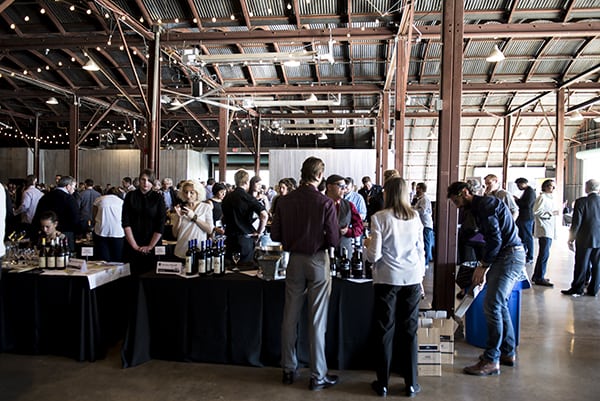 The stories we heard were compelling.
In fact the descriptions of these family estates conjure up enough romance and nostalgia to compel one to uproot oneself, get on a one-way flight, and settle in an ancient stone cottage on a Piemonte hillside facing acres of vines heavy with perfect plump bunches of organically grown grapes, lush and juicy….Where was I? At any rate, these estates continue in the manner that dates back generations. They manage to produce in a traditional and responsible manner, a wide range of varietals and blends which compare with many of the best on the market. The wines in this post are some of the most memorable or noteworthy (and we would have to admit they were ALL very good) which we feel deserved your attention.
A number of these growers are currently looking for U. S. distribution and we will specify which of out notables are already in the market. For the others, contact the wholesale buyers and retailers in your local wine market and let them know you would buy a bottle if they bring it in. As far as the rest. Try one and enjoy!  Ciao'
Ian McEnroe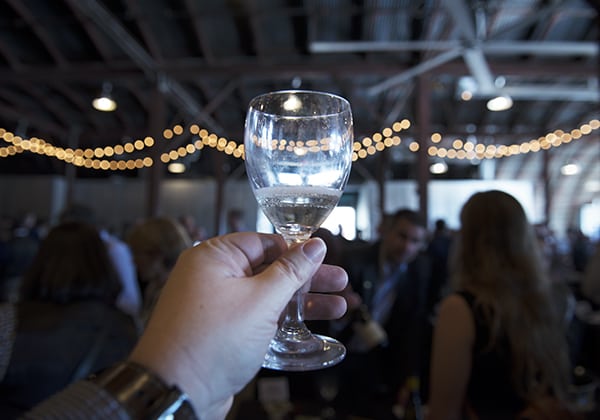 Now, these are the wines that took our breath away, they took us by surprise and left us dreaming of green bottles and hilled valleys… I wrote a quick description of the characteristics I found and the ones they surprise us the most. Also I added a few possibilities of recipe pairings that came to my mind when tasting this incredible wines. You can click on each recipe link to take you to the recipes.
I hope you enjoy!…Cin Cin!
Mariana McEnroe
Grillo
Cavallo delle Fate Grillo
2015
By: Tasca D'Almerita
Grapes: Grillo
Appellation: Grillo, Sicilia D.O.C
Area: Regaleali Estate – Palermo – Sicily.
Grillo grapes, an ancient variety and a cross between Moscato and Catarratto, make a wine with fine aromas and complexity. This wine took us from fragrant and sweet notes at the beginning to an enthusiastic fresh and luscious minerality.
Tasca describe it as a fairy tale.. and we believe it.
Yes, more please! pairings recipes:
Rainbow Trout, Cauliflower Ceviche, Tuna Ceviche Verde, Shrimp Stuffed Avocados. Grilled Red Snapper with Mint and Serrano Pesto.
Available at: www.Vinitalyclub.com
More about Tasca D'Almerita: www.tascadalmerita.it
Costellazioni
Doc Valtenesi
2016
By: Cascina Belmonte
Grape blend: Groppello, Barbera, Sangiovese, Marzemino
Apellation: Valtenesi D.O.C
Area: Southwestern part of Lake Garda, Lombardy, Italy.
I think this is the future of Rose. Light crisp full aroma, citrus and playful sweet notes. The first word which came to mind whe I tried this wine was: Happy.
The only thing you need is a warm spring afternoon and a chilled glass to enjoy this wine on a porch.
Pairings: with your best friend, your daughter, a Wednesday.
Yes, more please! pairings recipes:
Fig and Kefir tart, Peach Sweet Corn and Halloumi Salad with Lemon Basil Vinaigrette, Summer Rolls with mango dipping sauce. Rainbow Trout, Grilled 
More about Cascina Belmonte: www.cascinabelmonte.it
Particella 68
2015
By:Sorelle Bronca
Valdobbiadene
Grape: 90%Glera, 5%Bianchetta, 5%Perera
Apellation: Prosecco Superiore D.O.C.G.
Area: Vidor-Veneto-Italy
Certified Organic
Hands down the best Prosecco I ever had! Elegant, floral, aromas of acacia flowers with a hint of fruity sweetness, the perfect sip. The most incredible characteristic about his prosecco is its bubbles. Tiny, fine bubbles, that feel like a soft tide returning to the ocean, that little edge that draws a line on the sand, that's my way of describing how this elegant bubbles draw you. Dry ticklish clean finish. With this said, I believe brunch with Sorelle Bronca Proseccos will never be the same…
Thank you Antonella for sharing your knowledge and passion with us!
Yes, more please! food pairings recipes:
Leek+Potato+ Goat Cheese Tarte Tatin, Sweet Corn Crab Cakes with Saffron Aioli, Fennel-Shallot-Bacon & Edam Quiche,  Stuffed shrimp and peperoncini avocados, Raspberry Pistachio Tart, Fig and Kefir Tart.
Available: www.sorellebronca.com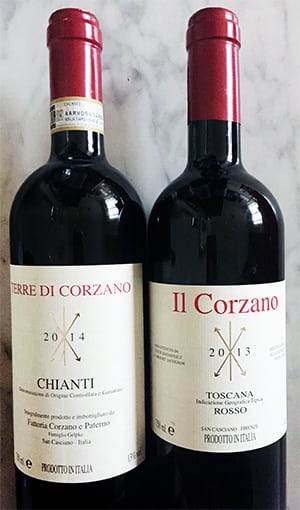 Terre Di Corzano
2010, 2011 and 2014
By: Fattoria Corzano e Paterno
Grape: 90% Sangiovese10% Canaiolo
Apellation: Chianti D.O.C.G.
Area: San Casciano in Val di Pesa -Tuscany-Italy
There are only good things that happen when you meet Aljoscha Goldschmidt, from Corzano e Paterno, Wine, Olive oil and cheese. Three families working on a dream Villa between Florence and Siena, no wonder Leonardo and Michaelangelo roamed around with grace and inspiration in these lands. When we met Aljoscha last year, beside being charmed by his great smile and warm personality, we were beyond impressed by his honest and fine Chianti. All the good notes where contained in that bottle. And a few minutes later he introduced us to his Extra Virgin Olive Oil. Fresh green grassy aroma, highly peppery notes that tingle your throat do to the fresh polyphenols and great quality, it felt like a spoonful of the cleanest butter taste. Unique and again honest liquid gold. I guess he noticed our excitement, and true appreciation that he was so kind to give us his sampling bottle at the end of the show which we treasured, and promptly used on ravioli night with some friends.
Last but not least, the only thing we are in need to try is their hand made cheeses, from their Sardinian sheep farm, which is run by Antonia Ballarin, Aljoscha's wife.
Yes, you read well, all this is happening in their Agriturismo villa in the middle of the heart of Chianti.
Where you can have the dream vacations at one of their rooms, or houses if you want to take the whole family.
Im telling you, you need to keep an eye on this family because magic is happening here. Attention all exporters looking for a Chianti "Magico", this is your ride.
Meantime, Our dreams are made of cheese for now.
Yes, more please! pairings recipes:
Butternut squash Cannelloni with Walnut-Sage Béchamel Sauce, Warm Farro Asparagus and Poached Egg, Cremini Grilled Cheese Sandwich with manchego butter,
Braised Lamb shanks with fennel and cipollini onions , Roasted Vegetable Napoleon with Spicy Bolognese , Corona Beans with peanut cilantro pesto
Available: Only at their Villa in San Casciano in Val di Pesa – Florence – Tuscany – Italy
Contact: e-mail: Aljoscha Goldschmidt at: [email protected]
Currently seeking representation in Texas.
Visit their website: www.corzanoepaterno.it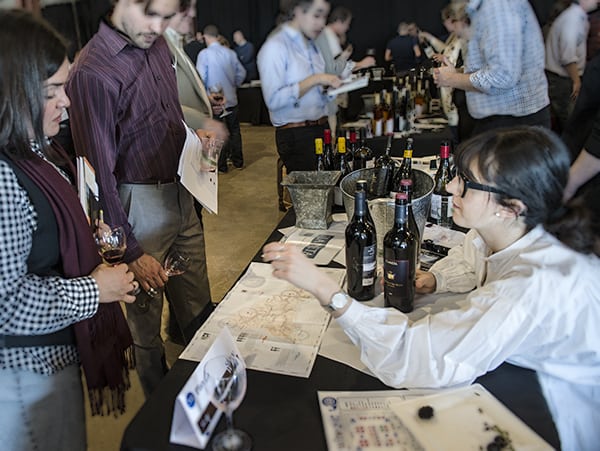 Cerasuolo di Vittoria CL. Dorilli
2014
By: Planeta
Grape: 70% Nero d'Avola, 30% frappato
Area: Dorilli Vittoria, Sicily
A new way of growing wine is developing in Sicily. We met Elvira Cascavilla who was representing this sustainable winery. What is so different about it? The wine "genius loci". They are tracing a route of the vineyards around the island of Sicily, understanding each grape, its climate, and the character of the people who grows them and live in each area. Not only do they care about these factors to create the wine, but they are making everything possible to grow sustainable, renewable energy, bio-architecture, and recycling of materials. All of these factors not only make the most responsible wine, but one of the most delicious wines we tried at the Slow Wine event. Kudos to this company who is foreseing and building the future of wine! And the wine; Black cherry cardamom aromas, with a hint of soft vanilla and spicy cinnamon. Built in tannins, and a soft rounded end. Divine.
Yes, more please! pairings recipes:
Octopus Ceviche, Salmon sliders, Rainbow Trout, Tuna Ceviche Verde, Mariana's Mexican sashimi
More about Planet wines: www.planeta.it
Graticciaia
2016
By: Vallone
Grape: Graticciaia. 100% Negroamaro wine
Apellation: Salento I.G.P.
Area: Castello di Serranova, Puglia, south-east Italy
We fell in love with this wine when we first tried last year. We had the fortune of meeting and talking with the owner and producer Francesco Vallone. He talked to us about his journey as wine maker, and told us all about his 80 year old vines. The sun drying process of the grapes and the careful process to preserve the personality of the grapes. After listening to Francesco and tasting the wine, we could only taste the care that passion this attractive reds shows. This year we had the fortune to meet Michael Fischer, export manager for Vallone who hooked us with the new Graticciaia. Beautiful and enticing spicy-berry aromas, complex full robust flavors that carry the dry sun on the grapes, black berries, smoky sweet currant notes, lusciously liquorice, elegant with a hint of tobacco. Are you here with me? Dreamy, right?..It is. Graticciaia is big and noble, a one of a kind wine to pursuit.
Yes, more please! pairings recipes:
Grilled Lamb and Autumn Chimichurri, Guajillo Pork Chops, Braised Lamb shanks with fennel and cipollini onions, Braised Short Ribs and pomegranate,  Black Cherry and cacao nibs Brownies , for and indulgence dessert.
More about Vallone wines: www.agricolevallone.it
Nero d'Avola
2014
By: Ferreri
Grape: Nero D'Avola 100%
Apellation: Sicilia I.G.P.
Area: Salinella vineyard Santa Ninfa, Sicily
So easy to love. In one word, elegance in red. Ruby red, with intense deep purple brilliance. This wine is luscious, great nose, red fruits and a hint of vanilla. It feels silky in your mouth, soft but with character. We met Rosario Ferreri last year at the Slow wine event, his presence and personality reflects the same notes as his wine. An elegant Sicilian gentleman with which we had the fortune to talk… a little because of our lack of Italian and his lack of English. We let the wine do the talking and it was one of our favorites. This year, as soon we arrived to the event we looked for him to say hello and to try again the silky Nero d'Avola. We also were introduced to their floral Catarrato, we have a new favorite on our list.
Yes, more please! pairings recipes:
Sweet and handsome Farro Salad, Octopus Ceviche, Salmon sliders, Grilled Seafood Paella
For inquires: Dott.Rosario Ferreri at [email protected]
More about Ferreri wines: www.ferrerivini.it 
Grigiano
2009
Reserva
By: Conti Malacari
Grape: Montepulciano Grapes
Apellation:Rosso Conero D.O.C. And Conero Riserva D.O.C.G
Area: Offanga Ancona, Marche-Italy
This year new favorite, Grigiano Malacari Conero riserva. A full bodied red with robust dark fruits, prunes and raisins over damson plum and blackberries give its perfect tannins. Layered notes of spice, vanilla and cocoa. Tasting this wine, made me think on the perfect companion for steak, pork roasts and Texas BBQ. It was a pleasure to meet Alessandro Starrabba Malacari the producer and CEO of this georgeous label. A well balanced wine that showcases the benefits of being facing the Adriatic Sea.
Yes, more please! pairings recipes:
Lamb grilled, Seared Under Blade Steak Greens and Beets, Dos Lunas Grilled Cheese & Plum Chutney Sandwich, Poblano peppers stuffed with farro and walnut sauce -Chiles en Nogada
More about Malacari wines: www.malacari.it
Lambrusco di Modena Spumante
2009
By:Cantina Della Volta
Grape:Lambrusco di Sorbara
Apellation: D.O.C. Classic Method
Area: Emilia Romagna region.
Happy wine + happy people= great flavors! Enchanting bubbles, beautiful ruby color, aromas and flavors of strawberries and berries. Great to meet their crew, Anna Paola Giacobazzi you are a great Lady and so much fun, Thank you!
Yes, more please! pairings recipes:
Tuna Ceviche Verde , Shrimp Stuffed Avocados. Berry Crostatta
More about Cantina Della Volta wines: www.cantinadellavolta.com
Roero Riserva Mombeltramo
2012
By: Malvira'
Grape: 100%Nebbiolo
Apellation:Mombeltramo D.O.C.G
Area: Canale Piedmont-Italy
A new favorite to add to our reds. Red terracotta color, with rose and smoky spices, juicy and pleasant dark fruit. Right on our alley with the tannis and complex flavors that can make a red wine just stand by itself on a cozy night, reading a book.
Yes, more please! pairings recipes:
Braised short ribs, Hatch fried chicken, Cremmini and Challerhocker Swiss cheese grilled cheese sandwich, a book.
More about Malvira wines: www.malvira.com
Vernaccia di San Gimignano Fiore
2014
By: Montenidoli
Grape: 100% Vernaccia
Apellation: FIORE Vernaccia di San Gimignano DOCG
Area: San Gimignano-Tuscany-Italy
Elisabetta Fagiuoli is a lady you must meet at the next Slow Wine guide. Her family's heritage of knowledge and love for the land, shows in her wines. Respecting the land and using organic methods have made her Vernaccia, San Gimignano's historic white grape shine. This humble wine shows floral and delicate aromas. A bright and crisp acidity, with fruity clean notes.
Yes, more please! pairings recipes:
Seared Rainbow Trout + Citrus-fennel-potato salad + Cilantro pesto, Tuna Ceviche Verde, Corona Beans with Spicy Cilantro Pesto
More about Montenidoli: www.montenidoli.com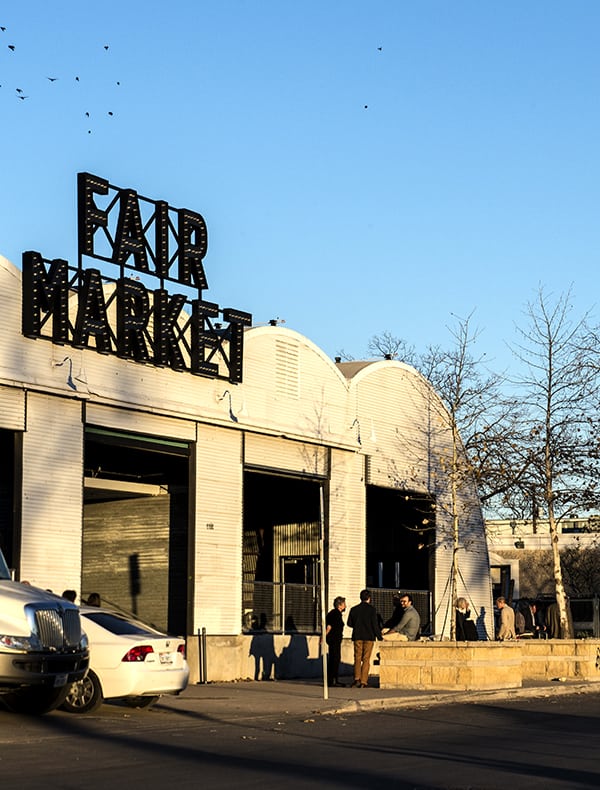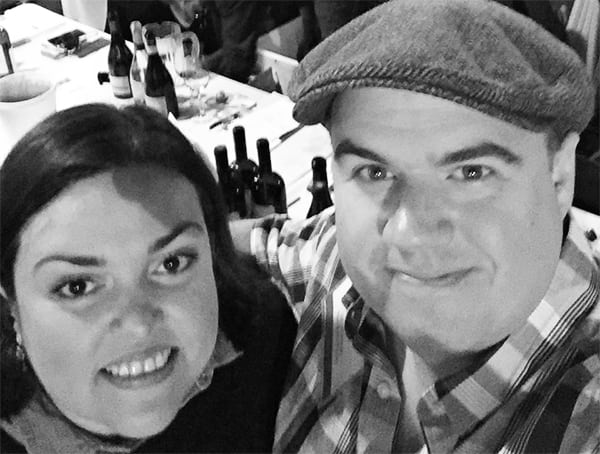 So many wines, so little time!, we hope you enjoy this curated experience.
Support the Slow Wine movement and get the ball rolling if you are interested in bringing this wines to the USA,
or going to Italy and taste them, what ever is the case you will keep dreaming about them, just like we do…Ciao!
Special Thanks to:
Mark Rashap Certified Wine Educator Extraordinare, www.theilluminatedbottle.com
&
Colangelo & Partners, Slow Food Austin for the invitation to this event.
Aljoscha Goldschmidt, from Corzano e Paterno
Francesco Vallone Founder -CEO and Michael Fischer, Export Manager from Vallone
Alessandro Starrabba, from Conti Malacari Viticoltori
Dott.Rosario Ferreri, from Ferreri Vini

Music Pairing: La grande Belleza Colonna Sonora Finale-Musica un film Di Paolo Sorrentino