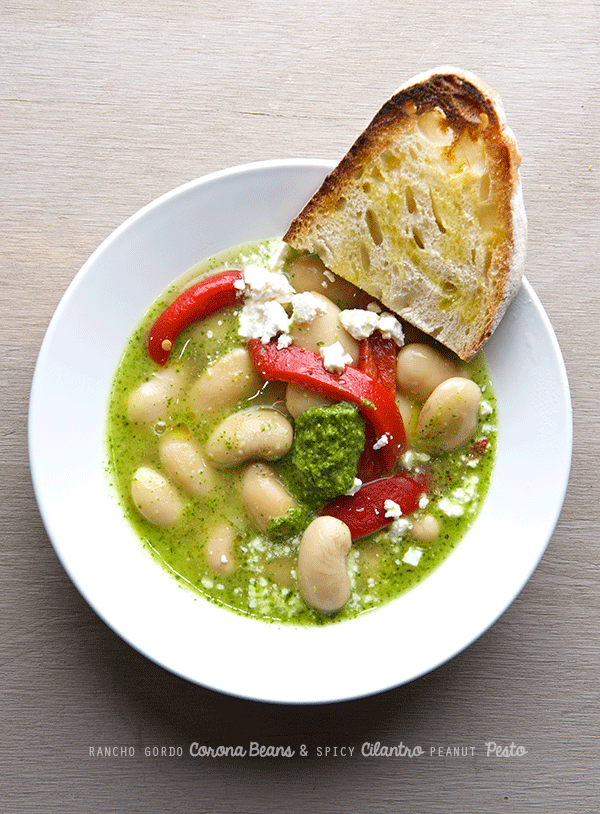 Beans are the perfect food to cook during this seasonal transition. You know, those days when the weather shows a great deal of indecisiveness . Cold-warm-windy-rain-sunny all in one week. What to cook? Beans. Whether you add them to vegetable soups, tacos or salads they are always there for you as a quick route to make great meals. The trick to it is a little simple plan, a slow cooker, and patience (my little grasshopper).
Beans don't like to be rushed. They like to soak over night,( preferably) and they like to cook at a steady low, low simmer almost like one bubble per 3 seconds. They like to be cooked in plenty of water lightly seasoned. Usually a piece of onion and one dry or fresh chile is all they need. Salt should always be added at last once the beans are cooked and are soft enough to absorb the salty flavor. They also love clay pots, slow cookers, cast iron pots, Dutch ovens, or any heavy pot that retains even heat and keeps them well snuggled.
As you can see once you have these four factors down it is extremely easy to make a great batch of beans. I always make a big pot of beans and freeze small batches. I can't tell you enough how much of a life saver this is. Even if you forget to take them out of the freezer, It will take 10-15 minutes to defrost in a microwave or a conventional pot with a lid on. Frozen beans keep for up to four months. I make a batch every month and a half and it works great for the two of us.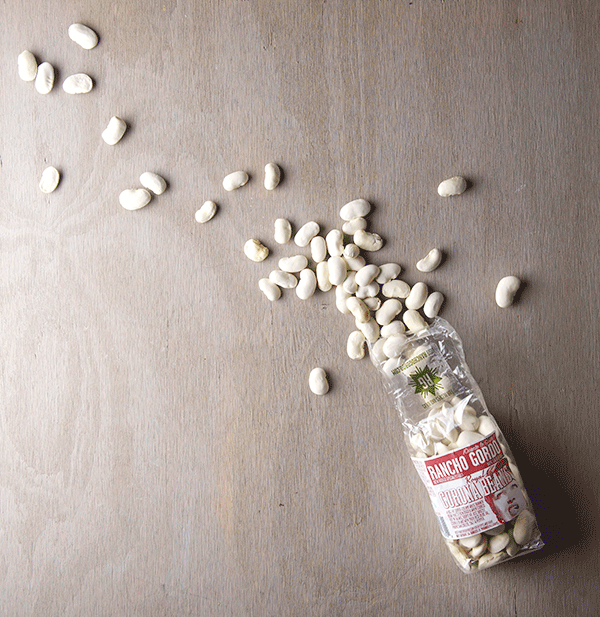 Now let's talk about what kind of beans to cook. For those who have not yet read our "about" page, Beans are my favorite grain and my ultimate last supper. Being from Mexico, beans are a huge part of our everyday diet. So, I am always looking for the ultimate bean, fresh and of good quality, that cooks evenly and has great flavor. I finally found it a few years ago when In the search for a bean that tasted like the ones home, I ran into Rancho Gordo. The first time I saw this brand was at wholefoods. Unfortunately they do not carry them any longer, but the good news is that you can buy them online. Rancho Gordo is not only a brand, Steve Sando owner, and grower is dedicated to find and save heirloom bean grains. He is part of Seed Saver Exchange where he rescues and grows beans and grains of the Americas.
He is recuperating our American diet roots. From North America, Mexico, Central and South America. Me being Mexican, knowing any one with this kind of mission goes straight to my heart.
My favorite beans Ayocote negro, Mayocoba, Midnightblack, Rosa de Castilla, Royal Corona uff etc…
If you are a bean fan like me, you can enroll into the Rancho Gordo Bean Club. Yes, you read that correctly, they will send you an amazing bean allowance 4 times a year. Also, you can enjoy some of the rare bean varieties. For more details click here: Rancho Gordo website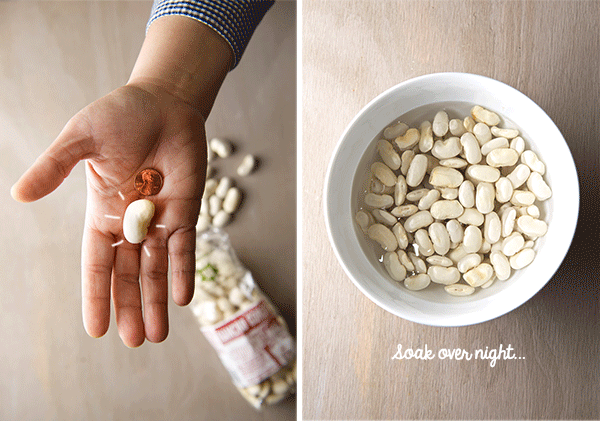 As you can read I'm a 100% bean lover.
I hope you enjoy this recipe these Corona beans are a special type of bean, they are huge almost the size of a prune. In flavor they are buttery, potatoey and very starchy. These beans are easy to pair with any meal or a satisfying main dish for a meatless Monday. This bean does require the pre soaking overnight, it's a must so plan ahead. Once they have been soaked, they cook more evenly and plump up.
I hope you like the recipe, which I feel is more like a pairing since it is so effortless.
Get into the bean club soon! Enjoy!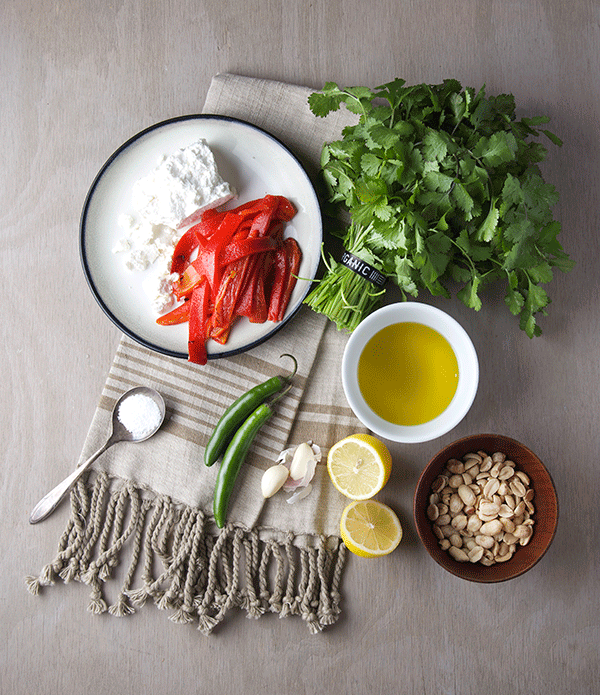 For the recipe you will need…
Rancho Gordo Corona Beans with Spicy Cilantro Pesto
1 pound Rancho Gordo Royal Corona Beans pre soaked overnight.
1/2 small onion
2 quarts of water
Sea salt to your taste.
For the Spicy-Cilantro-peanut pesto:
1 small Bunch of cilantro about 2 packed cups of chopped cilantro
2 tablespoons roasted salted peanuts
2 large garlic cloves
1-2 Serrano peppers
The juice and zest of 1/2 lemon
1/3 cup Robust green California extra virgin olive oil
1 teaspoon salt
6-8 cranks fresh black pepper
Preparation Method:
1. Pre soak the beans over night.
2. In a Dutch oven pot, clay or cast iron pot, place the soaked beans and cover them with water up to 2″ above the beans level. Add the 1/2 onion cut unto quarters, and if you like add a dry chile, any mild kind will work, for extra flavor. 
3. Bring to a boil and lower the temperature to a very slow simmer, cover the pot with a lid. Check them every 30 minutes, and stir gently occasionally.
4. If the beans need a bit more water as they cook, be sure that the water you add is boiling hot, to avoid the beans from splitting, add 1/2 cup or a cup depending on how broth do you want them to be. The Beans will take about 2 hours to cook, it can take a bit more or less upon your stove,  freshness and quality of the beans. Like I said before Beans do not like to be rushed, slow and low simmering its best. Salt its is always added at the end, so the skins do not get tough. Once the beans start showing signs they will be ready add the sea salt. For one pound I add about two teaspoons. This is how they should look: They are tender, keep their shape, broth is a little cloudy you can easily squeeze a bean  between your thumb and index and it will resemble mashed potatoes.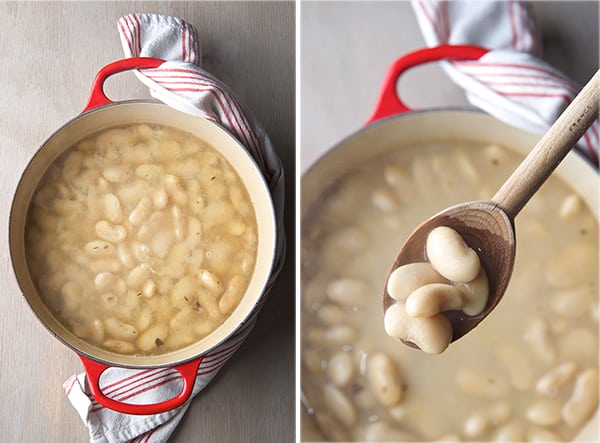 I usually cook them the day before I plan the meal, or during the weekend if I'm gonna be at home. Also it works if you place them before dinner time any day of the week and you would not even notice, by the time you had your dinner, clean the kitchen, read a book or watch the news,  they will be cooked and ready for the next day.
5. For the pesto, place all the listed pesto ingredients in food processor, pulse until a coarse paste consistency. Set aside.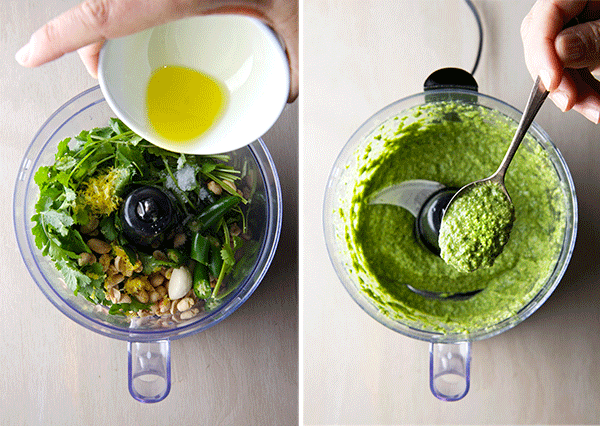 6. When you are ready to eat bring the beans to a simmer, turn off the heat and right before serving add 2 tablespoonfuls of the pesto directly to the pot. Stir and serve warm, with a few ladles of the beautiful green broth.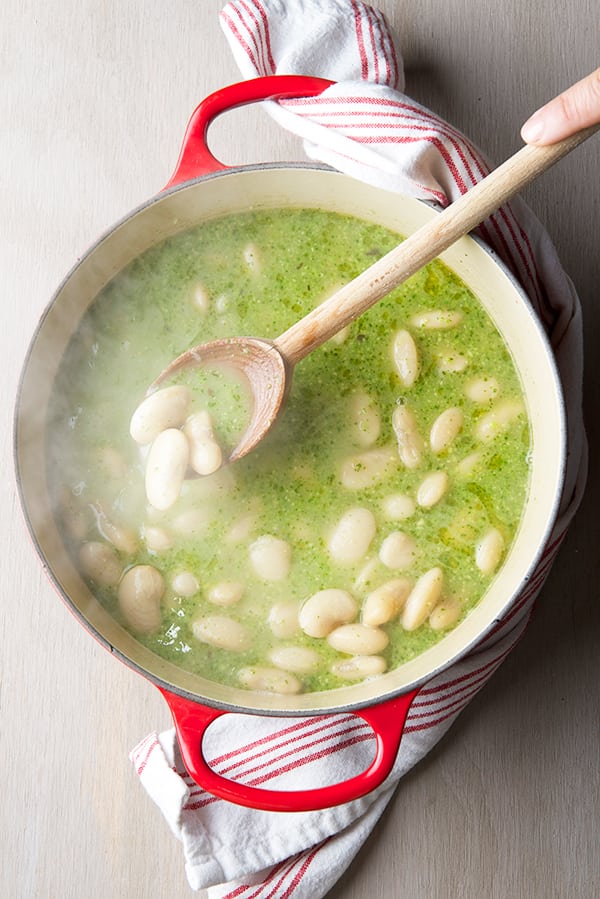 7. At this point you can add some roasted red peppers, goat cheese, or queso fresco, a drizzle of extra virgin olive oil and a few cranks of fresh black pepper. Serve with rustic crusty garlic bread. enjoy!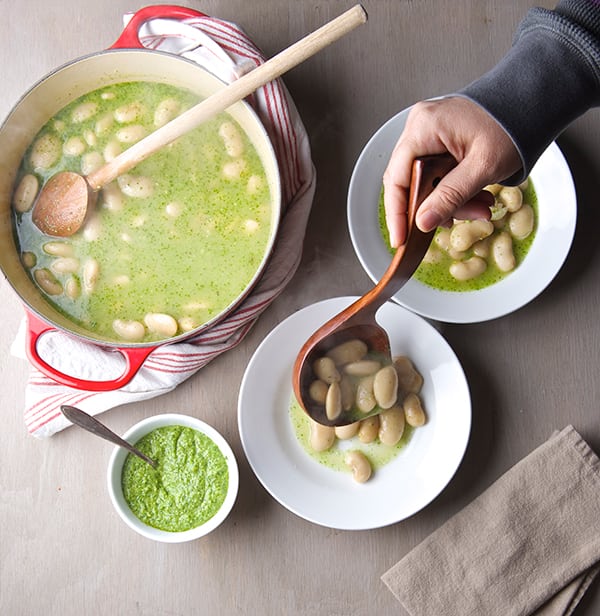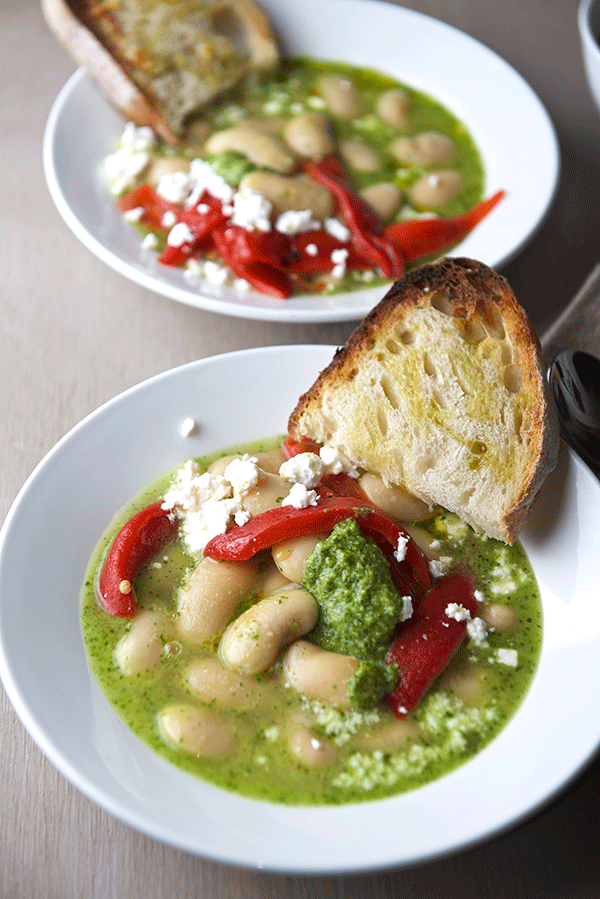 How you bean?