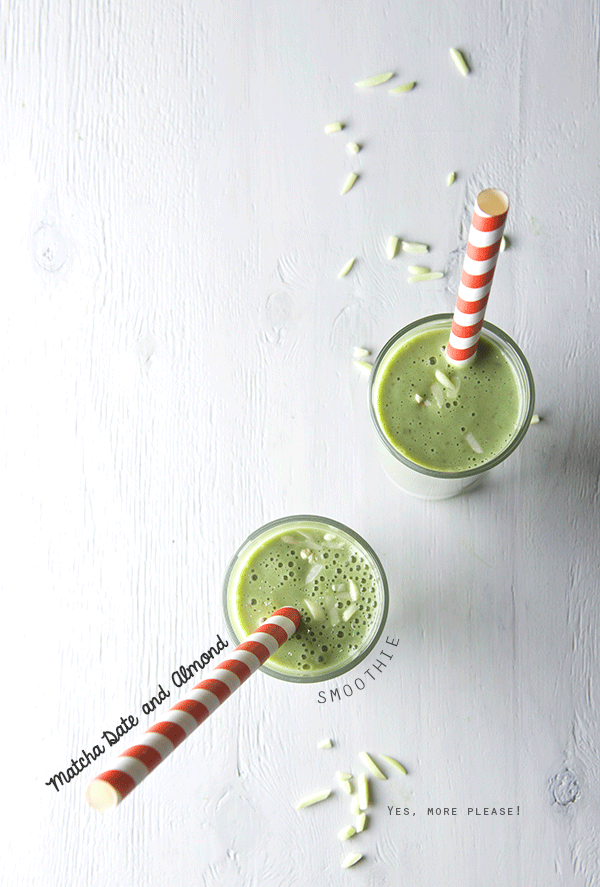 Loong time no see my friends! We apologize for the post delay, we have been dealing with some household chaos. I've been out of order for about 10 days, rough times I'll tell you Back issues can be really painful I heart for people who have chronic pain. Thanks to Ian and his caring I'm feeling much better these days. In the meantime I hope you had time to make all the soup and all those recipes that you wanted to make last year , but you didn't, because you can't, but you want to, and you will and today is a good day to start. I hear you…. all this time in bed and I wanted to cook so bad, and I couldn't. I made an awesome 3 1/2 minute soup that tasted just like it 3 1/2 minutes of big effort and glory! For me it tasted like if it had been simmering for hours. I guess when you are sick you just want some warm comfort. Any way this smoothie made my morning one of these sicky days it just put a smile on my face it felt like I was having a healthy dessert in a glass.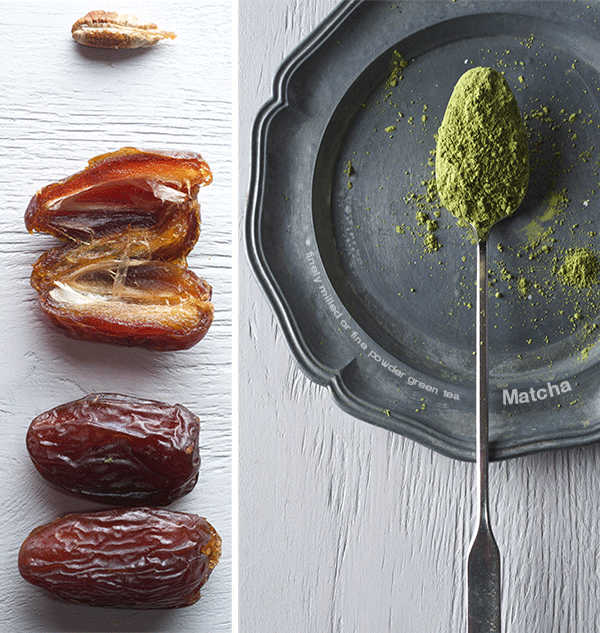 Let me tell you all about this green creamy smoothie. The matcha and dates are a combination made in heaven; the sweet caramel dates play so well with the bright intense green tea flavor. The supporting cast: the almond milk, a couple of tablespoons of almonds and of course for texture and body a frozen banana. A small squeeze of lemon to brighten all those flavors, all goes to the blender….bleeeehhtzzz, blitzzzz, a little more blitzzz blitzzz …then pour it in a chilled glass and add a straw or two if you are willing to share… Enjoy!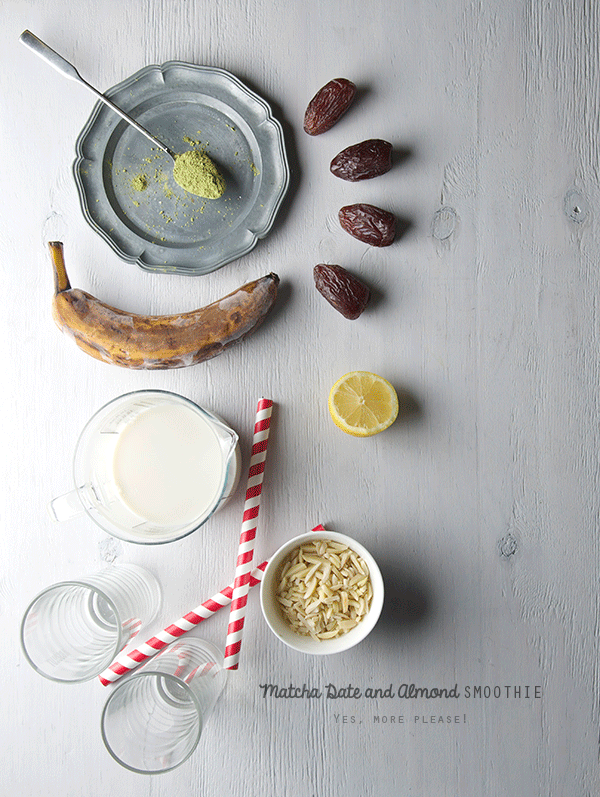 Matcha Date and Almond Smoothie
Makes 1 large non-sharable smoothie or two skinny glasses for a little afternoon snack.
1 cup almond milk
1 medium frozen banana peeled.
2 tablespoons slivered almonds
1 1/2 teaspoon matcha green tea powder cooking grade
2-3 medjool dates / remove the pits. Start with 2 dates and from there decide if you want it more sweet, add another date.
1 small squeeze of lemon
4-5 ice cubes
Directions:
Place all ingredients on a blender, bleeeeeeeeehhtzzz.
Pause then pulse Blitzzzz, blitzzzz just to make sure the dates are completely blend in.
Serve on chilled glasses with a straw.
Enjoy!