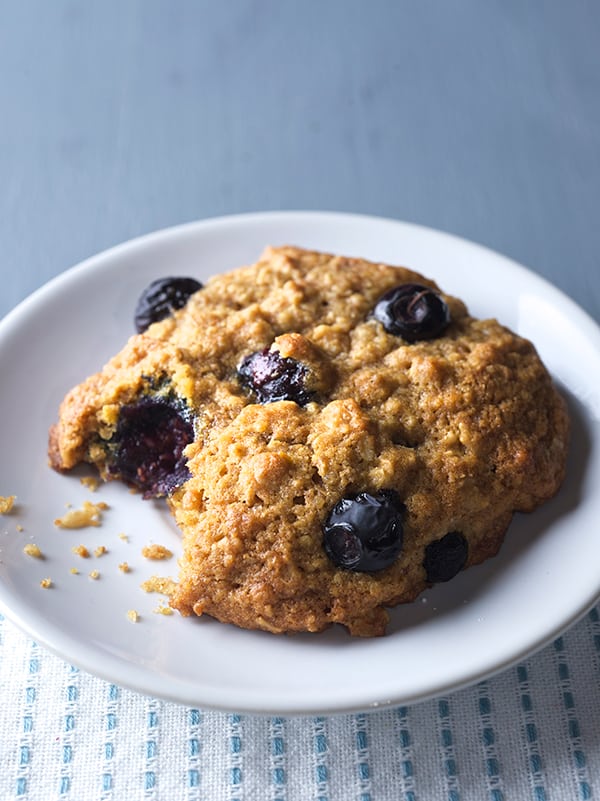 Cookies for breakfast? Hell yes! That is the concept behind these cookies, because… YES.
This oatmeal cookie its a little break after all that holiday cooking, prepping, and wrapping. These Blueberry Lemon Oatmeal Breakfast Cookies are just for you to indulge a morning craving, to power up your day.
Why?, because these good-hearted creatures are made with whole grain flour, oats flakes, wheat of germ, fresh blueberries, and a good punch of lemon zest…Something to lift up your morning. Lots of energy, antioxidants, fiber, and all those things that are as important as having a big smile on your face!…right?…
Can you eat this cookie instead of breakfast? Perhaps, but I recommend some protein to go along with them, like a cup of yogurt, nuts, and a cup of coffee or tea. Bake them regular size for breakfast or in a smaller bites for an afternoon snack.
Bake a batch over the weekend and power up your breakfast, whether you are preparing to take a hike, go to the park, or take down the holiday decorations…Please save some time to snuggle under a blanket, or sit on your porch with a good friend and enjoy a cookie and great cup ot tea.
Have a great weekend!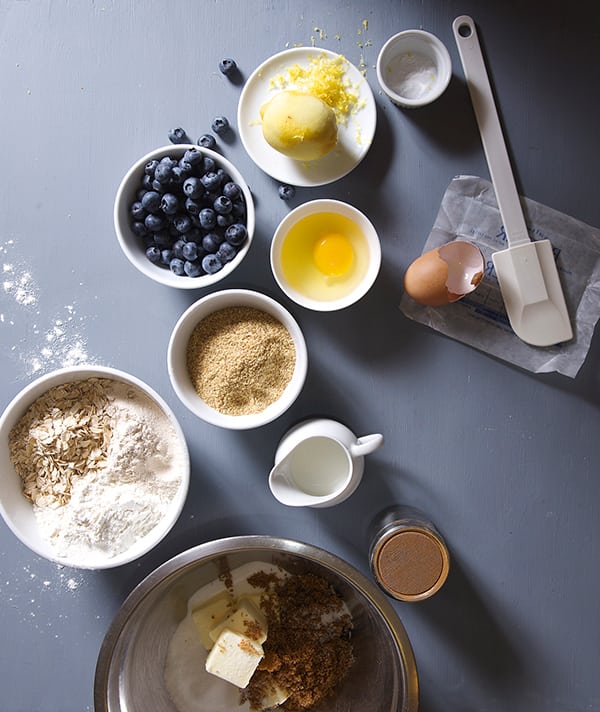 For the recipe you will need…
Oatmeal Blueberry Lemon Breakfast Cookies
Makes 12-14 / 3" breackfast cookies or 18-20 / 1 ½" snack little cookies
Dry:
1/2 cup unbleached all-purpose flour
1/2 cup whole wheat flour
¼ wheat of germ
2 cups of old fashion oats
½ teaspoon baking soda
2 pinches of fine salt
2 pinches ground cinnamon
1 tablespoon ground flax seeds (optional)
Wet:
½ cup butter room temperature /or sunflower oil or coconut butter
½ cup well packed brown sugar /or date sugar.
¼ cup white sugar
1 teaspoon vanilla extract
1 egg
The zest of one large lemon
¼ cup whole milk /or almond milk, soy milk will work too.
Fold and top with:
1 cup fresh blueberries… or a little more.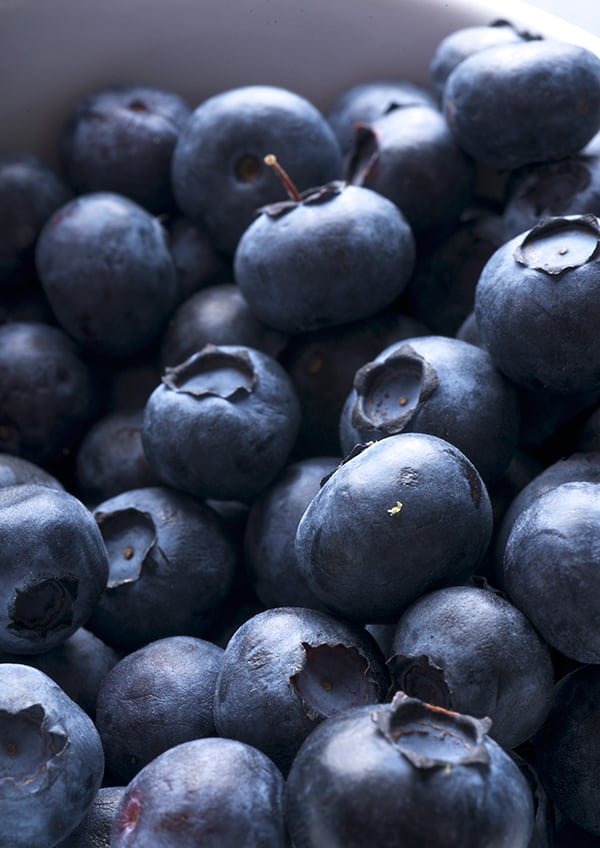 Preparation Method:
1. Preheat the oven at 350F/182C
2. In a small bowl Combine all dry ingredients, mix them and set aside.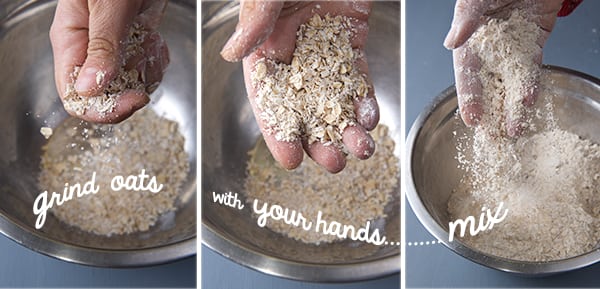 3. In a medium size bowl cream your butter until white and fluffy. Using a stand mixer, a hand mixer or a wood spatula.
4. Add the brown sugar, white sugar, and the vanilla extract. Mix for about 3 minutes.
5. Add the egg and the lemon zest mix for 2 minutes.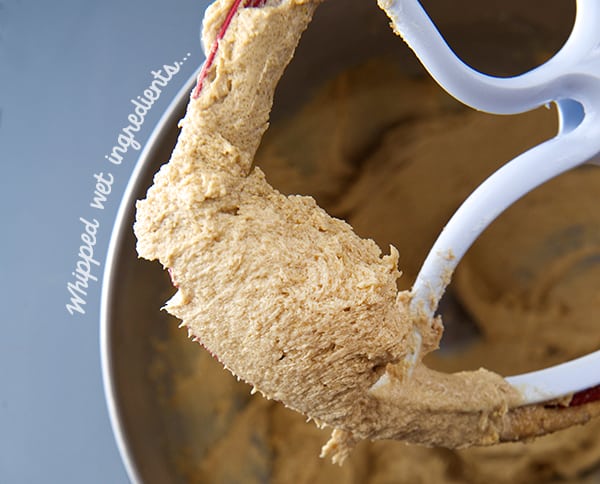 6. Add half of the dry ingredients from step 2. Add milk and the rest of the dry ingredients, mix until well combined. Add blueberries, fold them in.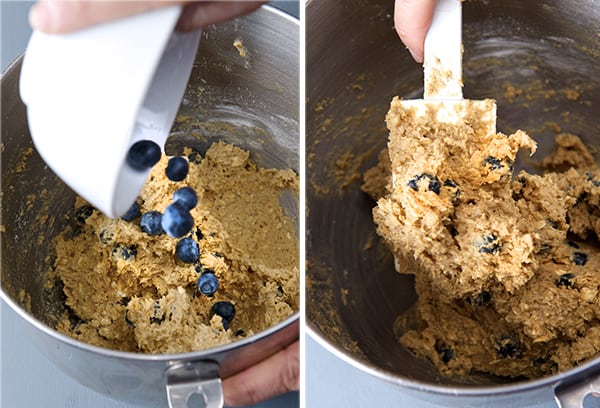 7. Scoop rounded tablespoons onto a bake sheet lined with parchment paper or sil pad, add some extra blueberries on the top, and bake for 8-10 minutes until slighty golden brown on the edges and tops.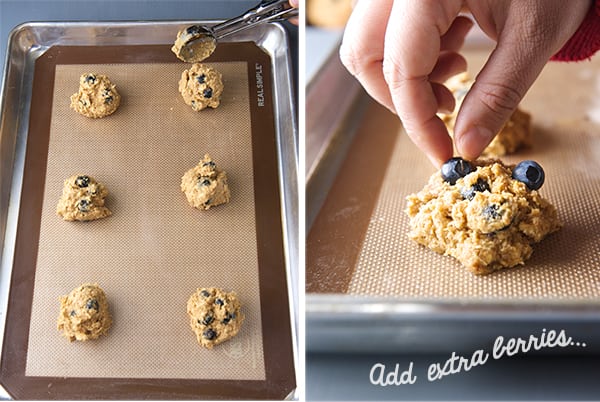 8. Remove from oven let them rest on the cookie tray for 1-2 more minutes, transfer to a cooling rack…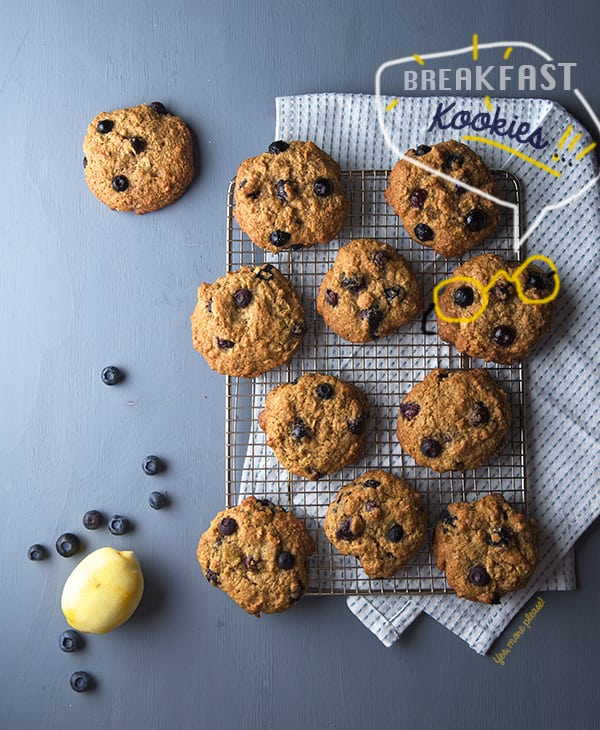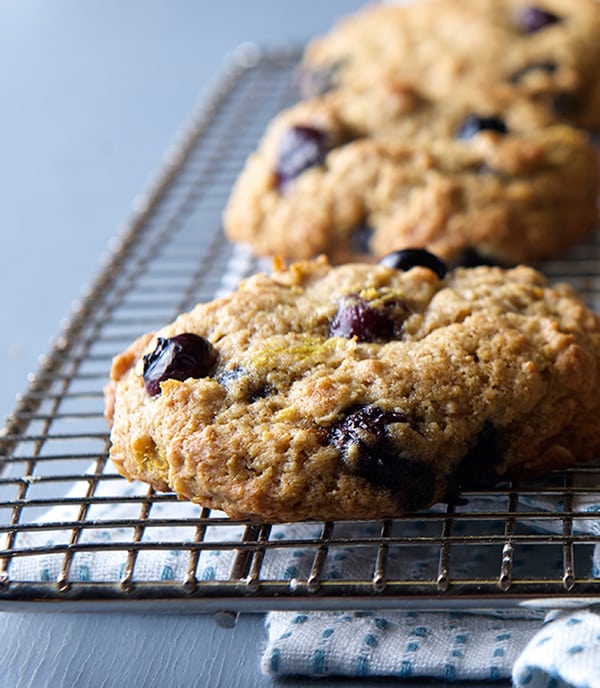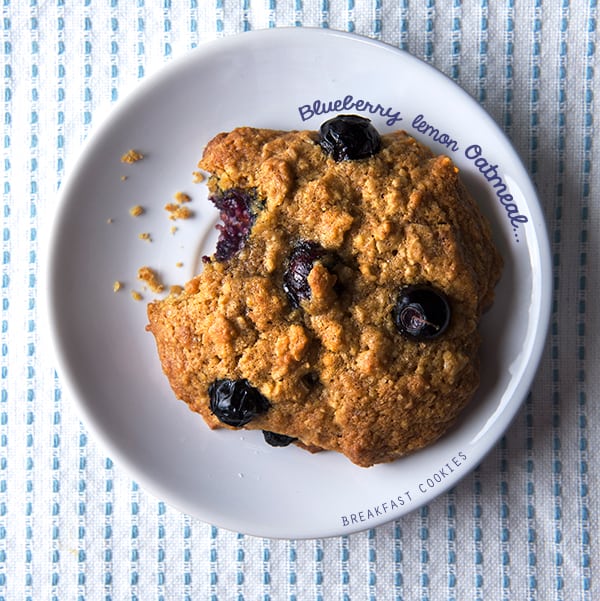 Bite, smile, inhale blueberry goodness,
Share and enjoy!