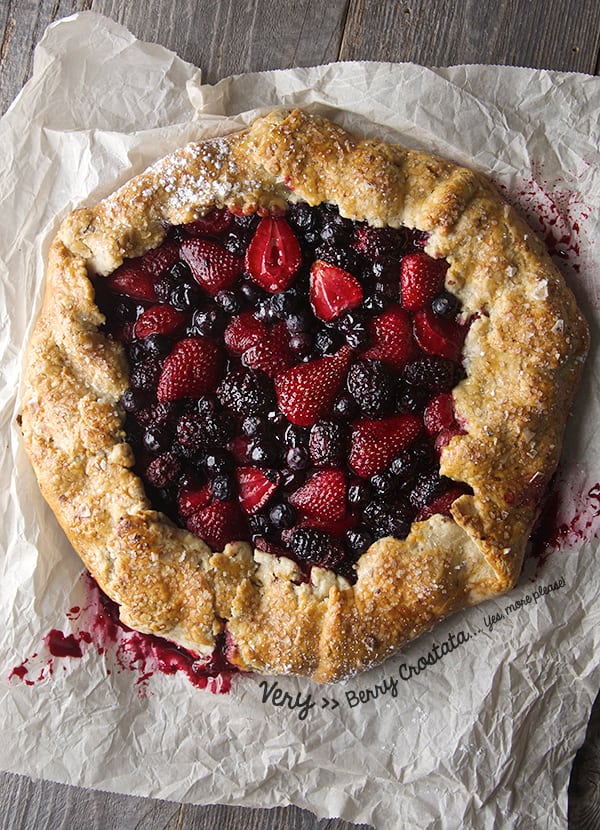 Crostata, Galette, Free form pie, you all know my idilic love with this pastry goodness. Four ingredients for the crust, berries and sugar, never haved tasted so good. Talk about simplicity and mayor goodness. I think I have already 4 crostata recipes on this blog, and I did not even hesitate to add a new variation.
There is a warm gratifying feeling about making this simple crust, using your hands, an effortless crust, that when is baked you can stop smiling. With all this berries in season, you will need so little sugar to enhance their flavor. What is not to crave about fresh fruit baked in a thin almondy crust? I feel like  this crostata is a guiltless pleasure…that leaves more room for ice cream. hehehe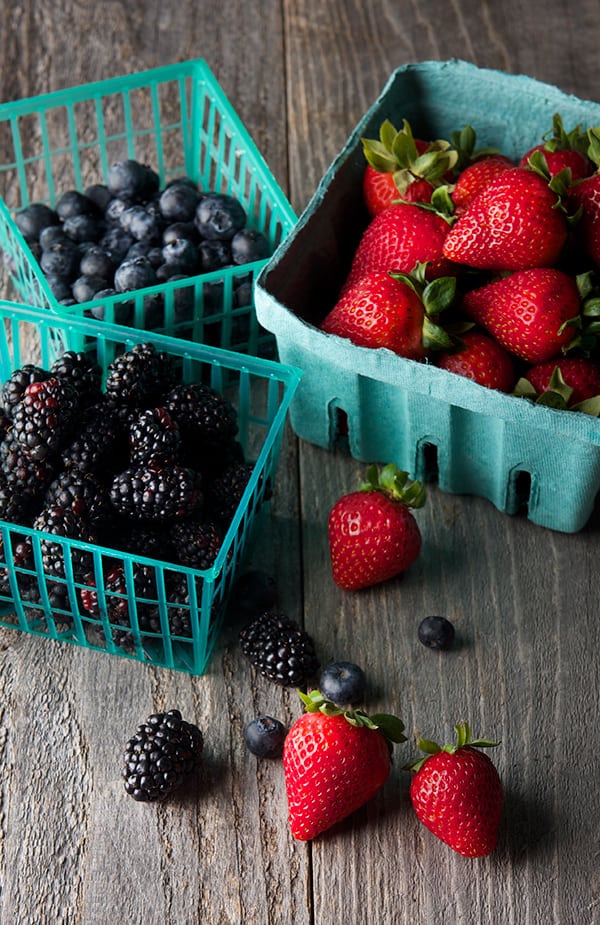 My advice, avoid wasting your time thinking what to do or bake to celebrate this weekend, if you have 15 minutes to spare to make a crust in the morning, 15 minutes to roll and prep,and 45 minutes to careless baking while you relax zipping an ice tea, these berry beauty is all you need for a great Summer afternoon.
I only know, that for this Summer this is all what I want, a slice of this berry crostata slightly warm, with a scoop of vanilla bean ice-cream or a dollop of whipped cream, an ice tea on the side, and sparkling objects on the sky to celebrate the 4th,  5th, 6th…or 28th of July…Enjoy!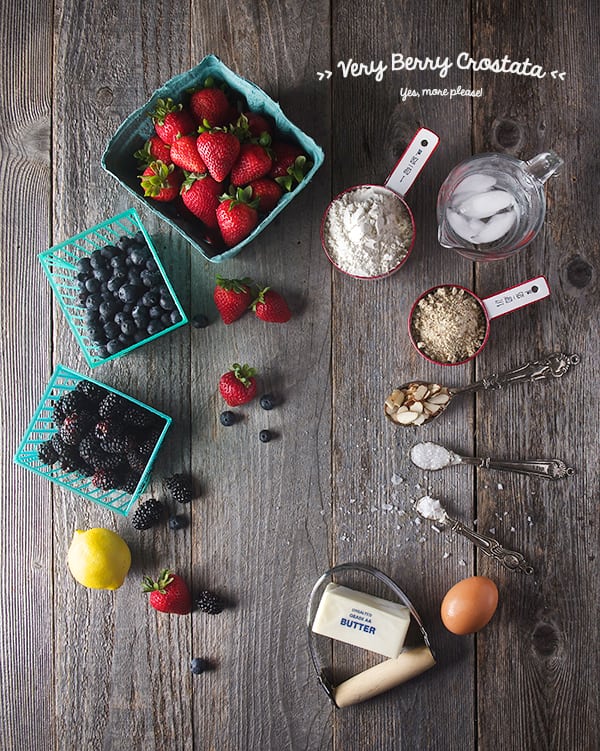 To make the Crostata you will need…