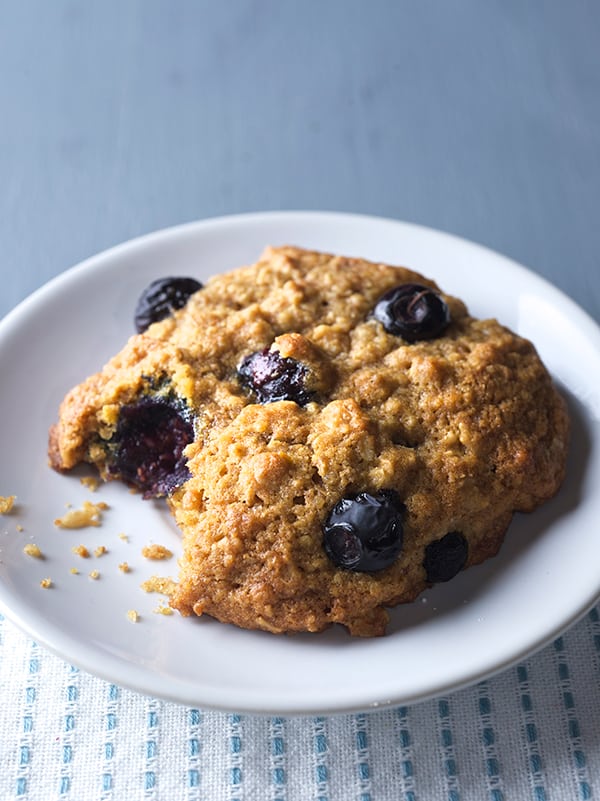 Cookies for breakfast? Hell yes! That is the concept behind these cookies, because… YES.
This oatmeal cookie its a little break after all that holiday cooking, prepping, and wrapping. These Blueberry Lemon Oatmeal Breakfast Cookies are just for you to indulge a morning craving, to power up your day.
Why?, because these good-hearted creatures are made with whole grain flour, oats flakes, wheat of germ, fresh blueberries, and a good punch of lemon zest…Something to lift up your morning. Lots of energy, antioxidants, fiber, and all those things that are as important as having a big smile on your face!…right?…
Can you eat this cookie instead of breakfast? Perhaps, but I recommend some protein to go along with them, like a cup of yogurt, nuts, and a cup of coffee or tea. Bake them regular size for breakfast or in a smaller bites for an afternoon snack.
Bake a batch over the weekend and power up your breakfast, whether you are preparing to take a hike, go to the park, or take down the holiday decorations…Please save some time to snuggle under a blanket, or sit on your porch with a good friend and enjoy a cookie and great cup ot tea.
Have a great weekend!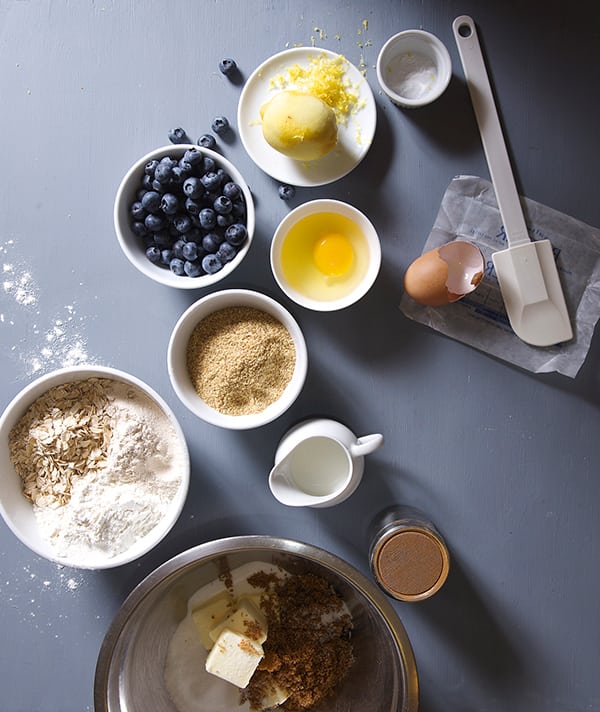 For the recipe you will need…