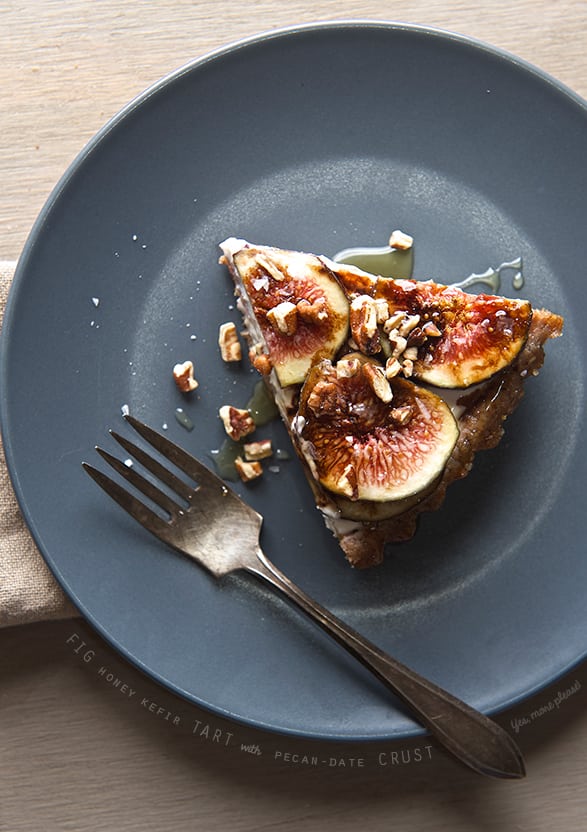 Figs…an  inverted flower fruit, sweet, with a sexy shape. I often crave their flowery delicate sweetness and incredible texture. I remember the first time I had a fig I was at a little orchard on a "Family Sunday Comida" in a little town out side the city. My Grandpa Alfredo had a cousin with a great house, a ridiculously oversized pool, and a fruit orchard. You can imagine that for a kid this combination was heaven. I had a place to run, to swim, discover fruits, plants while the adults were too busy playing dominos, cards, laughing out loud, and macerating their happy Sunday souls in Tequila. Hehehe… no worries Mexican mothers were always around watching over us.  Moms, aunts, great-aunts were in the kitchen serving food plates, and every so often screamed at us "Be careful!, get down from that tree!, No more!, A comer!… you get the family situation.
Trino, was my Grandpa's cousin's name. I remember he gathered all the kids and told us we could cut every fruit we want, as long we ate it. Then he cut a handful of figs and handed one fig to each kid, whiled he explained what we needed to look for on a ripe fig; "Look for a dark purple color and a honey smell". With that little said, we all kids had a mission, but first we tried the figs he handed us. At first I did not know what to do, how to eat it, or what to think about this strange looking black-purpled fruit, but when I decided to bite into it, my eyes opened wide and my taste buds went crazy.  After one fig bite, I wondered where have figs  been all my short life and why don't all fruits taste like figs. Soft and warm from the sun, utterly sweet and floral, all in one cosmic bite; it made me think that the bees around the area could start chasing me if I kept eating the figs from the tree.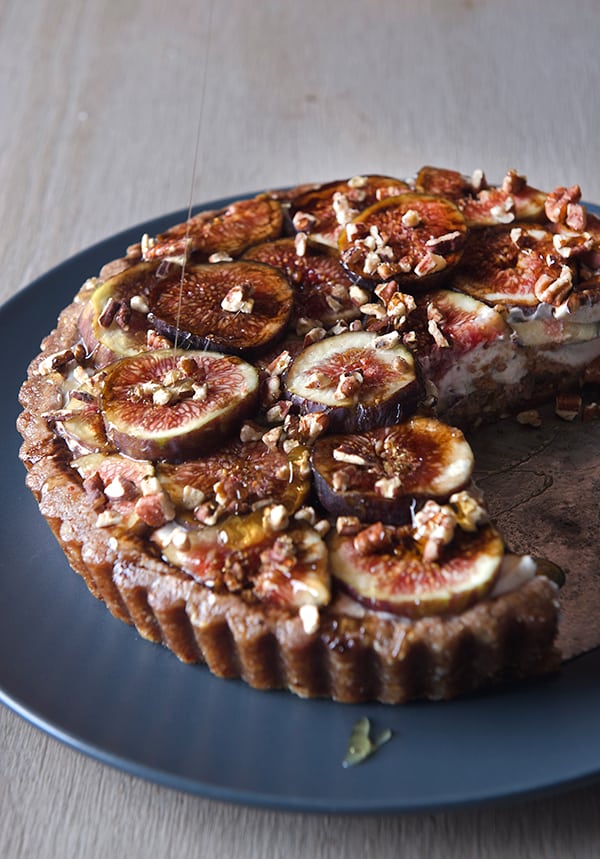 Since then figs have stolen my heart. I look for them when in season, if possible. Black Mission figs are my favorite because of their flavor, texture, color and because it brings back these memories. Figs are one of the few things I like in purple. Texas has a brief fig season June-July mostly. It is August I know but I ran into these California Mission figs and I could not say no to them.
This tart is a no-bake fresh dessert. It combines all what I love in a Summer dessert; fresh fruit, something light, creamy, and cold with out being overly sweet. The crust its a combination of Pecans and Walnuts, dates cardamom and orange blossom water. A breeze to make with the help of a food processor. Despite the use of dates, this crust is just sweet enough. For the creamy component I chose Kefir Cheese and a drizzle of honey mixed into it. This makes a silky and tangy cloud for the fig slices to snuggle.  Two layers of fresh fig slices, chopped, toasted pecans, salt flakes, a drizzle of honey or Balsamic, make this irresistible. Besides it is a really good source of delicious healthy treat. Despite the figs and the dates, this little tart is made with 8-10 dates which amounts around one date per person, A good handful of nuts and good oils, and the tastiest creamy, dreamy, probiotic Kefir cheese its a must! sorry I would not dare to suggest a substitution on this one, trust me.
An incredible dessert and simple to make this Summer, this Fig Tart is truly love at first bite.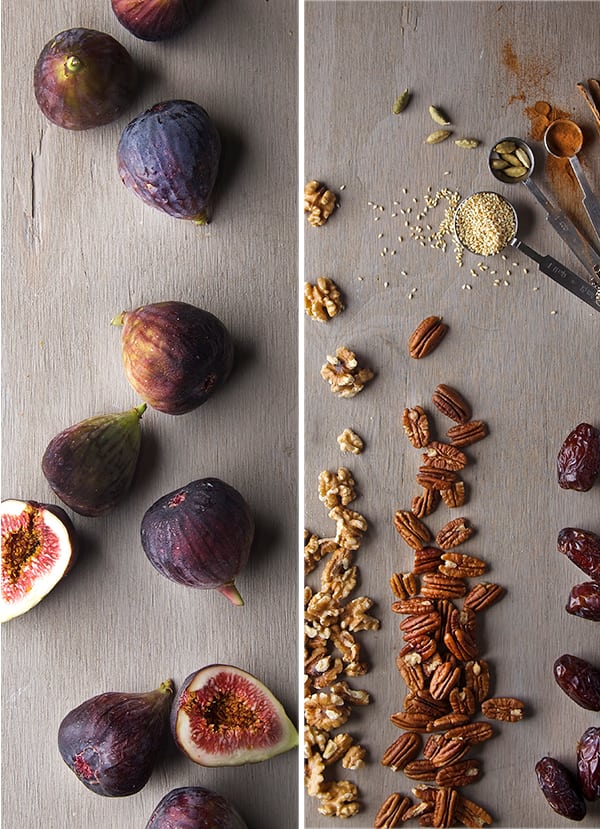 Just make it its delicious!, for the recipe you will need….
Fig Honey Kefir Tart with Pecan Date Crust
Makes an 8″-9″ tart, serves 6-8
12-14 Fresh Mission Figs
For the Crust:
1 cup Walnuts
1 cup Pecans
1/2 cup almond meal
2 tablespoon  toasted Sesame seeds
2 teaspoons extra virgin coconut oil
7-9 Medejool dates, upon size
1/4 teaspoon Cinnamon
1/4 teaspoon Cardamom
1/4-1/2 teaspoon Orange Blossom water, upon your taste, if you like it florally add 1/2
1/4 teaspoon kosher salt
For the filling:
12 oz Kefir Cheese – Lebni, I used Byblos brand.
1- tablespoon honey or Maple syrup.
Topping:
Toasted pecans
Maldon salt flakes
Honey to drizzle
Balsamic reduction, optional but highly recommended to go the extra mile.
Preparation Method:
1. Place all the crust ingredients on a food processor and pulse until becomes a coarse paste.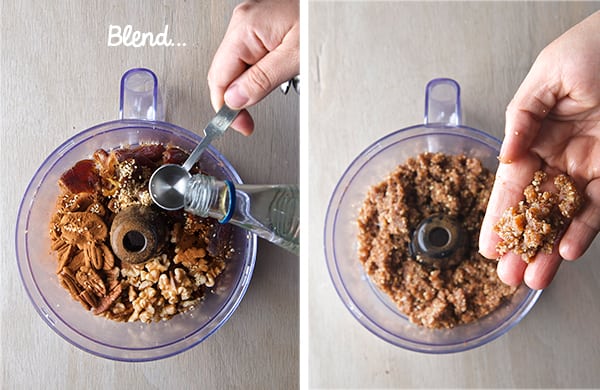 2. Place all the paste into an 8″-9″ removable bottom tart pan. Press with your finger tips until you have an even lever and sides.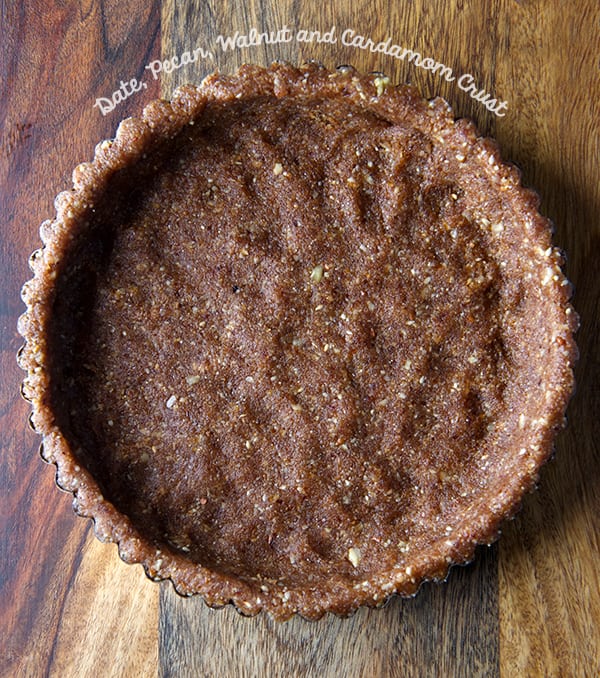 3. Mix the Kefir Cheese and honey. cut Figs into rounds or tear drop slices. Apply a thin layer of Kefir mix into bottom of crust, then a layer of fig slices.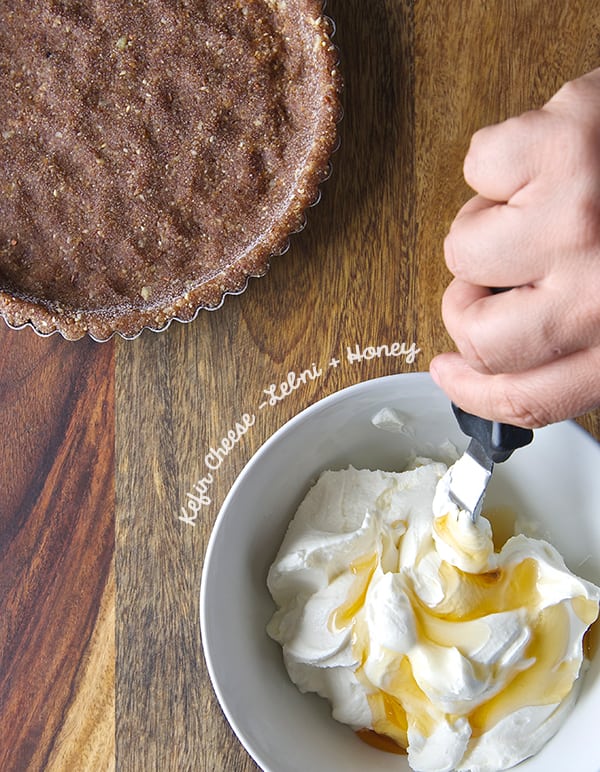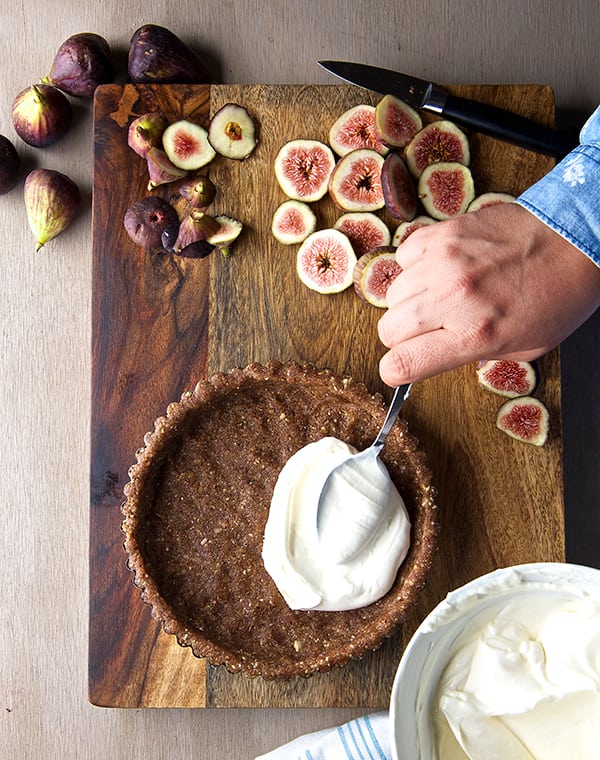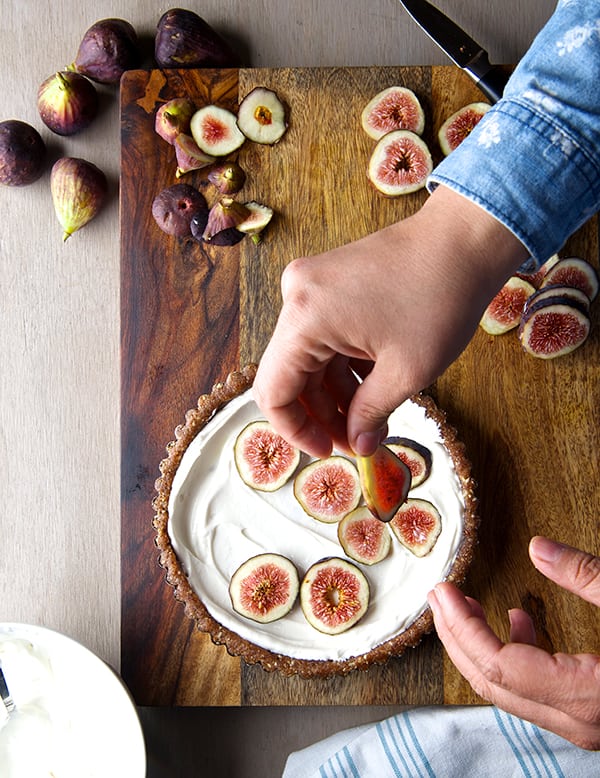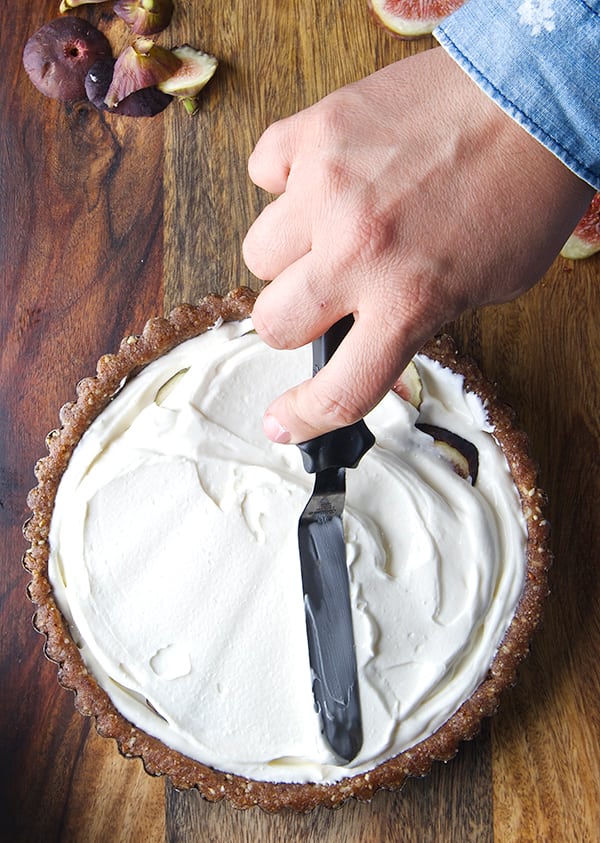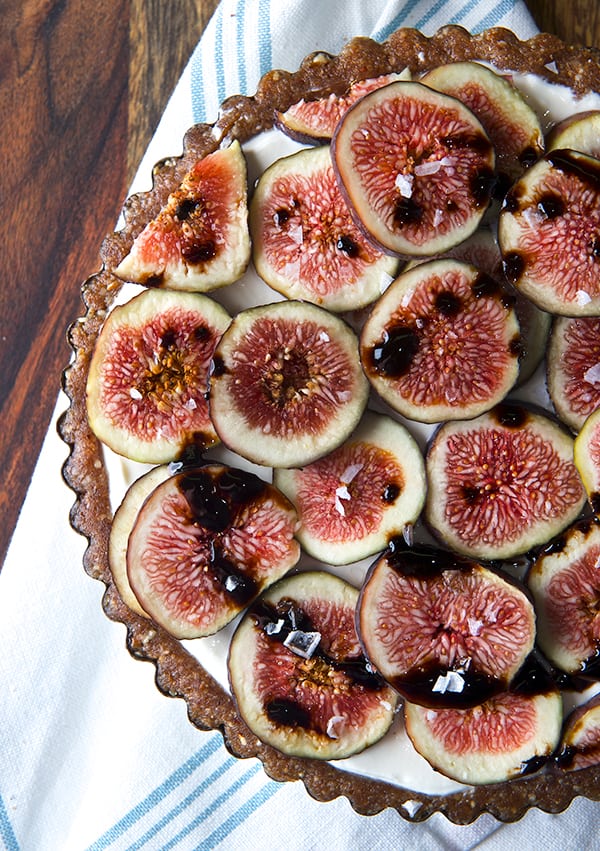 4. Top layer with the rest of the kefir-honey mixture, even up, top with the rest of the fig slices. Refridgerate for at least 3-4 hours before serving.
When ready to serve, sprinkle some toasted pecans, Maldon salt and drizzle of honey and Balsamic reduction if you like. This is optional, I think it adds great tangy note.Enjoy!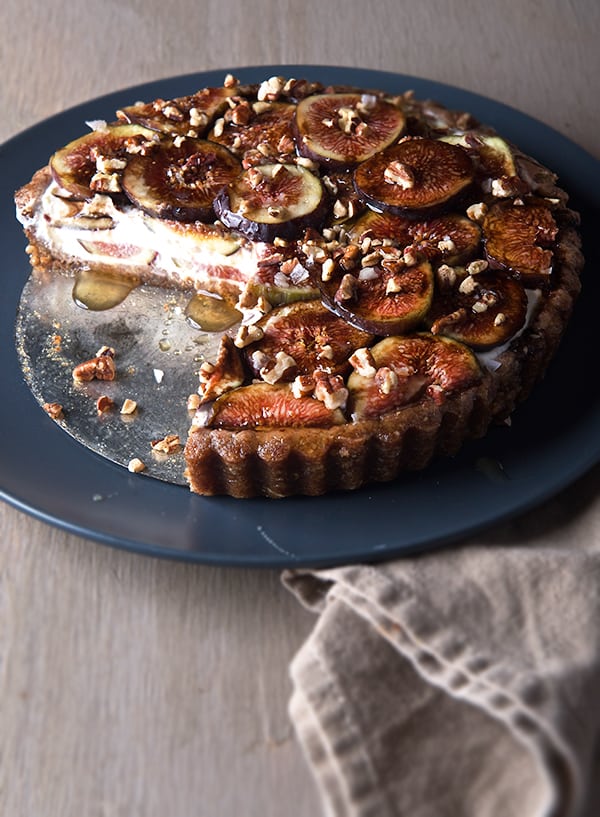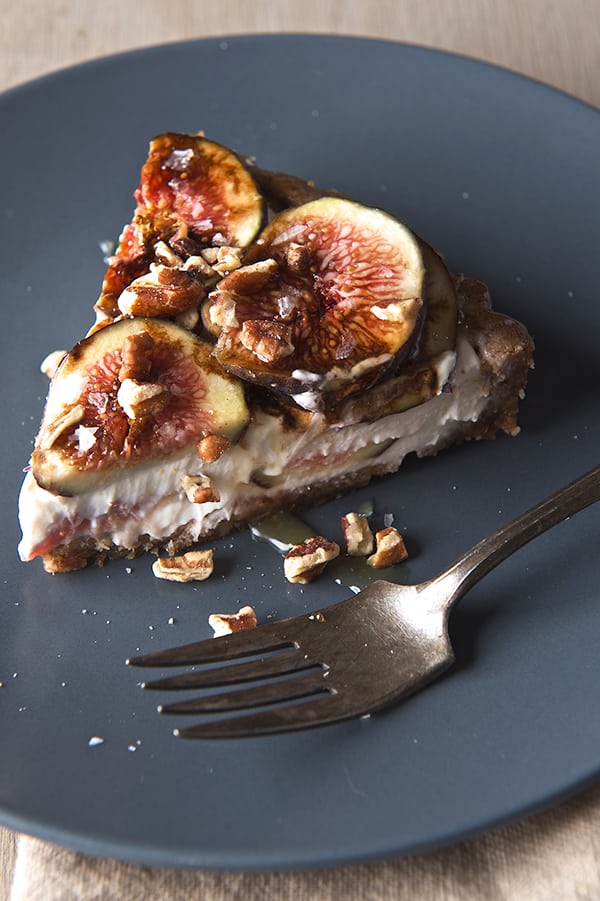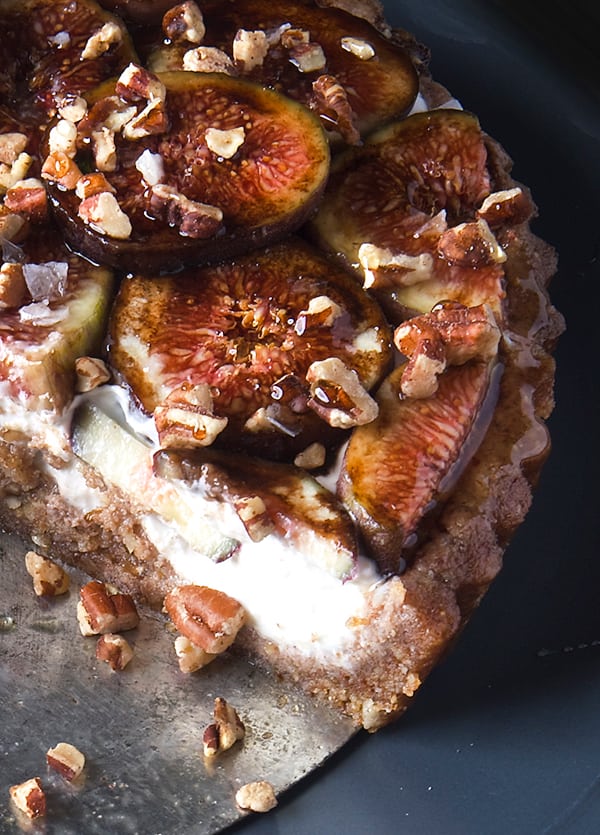 Fig Honey Kefir Tart with Pecan Date Crust
Music Pairing: And then She stopped… ~Dizzy Gillespie
https://youtu.be/ZjZa7lyyGlw