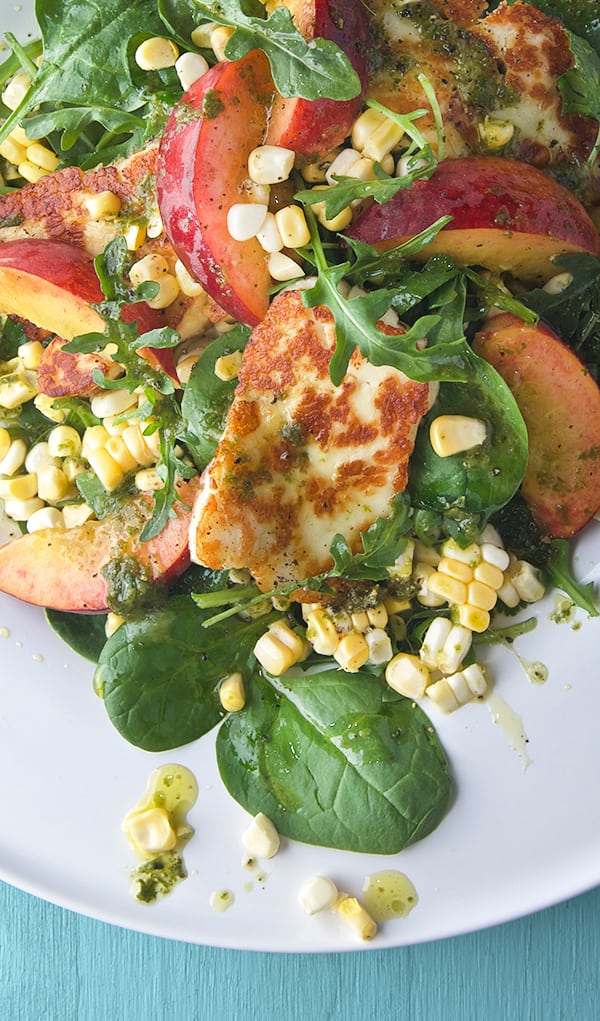 This salad sums up summer in one plate. It is the kind of salad you eat and feel so happy and satisfied, sunshine on a plate. Fresh sweet corn and juicy peach season is here in Austin and I can have this salad almost every day until the last peach. If you are like me and bought two little baskets of peaches at the market, because one did not seem enough for your peachy desires, well we are in the same boat. The good thing is that extra peaches are not a problem once you get the hang of this salad.And if you still have some peaches left over, bake a pie, make this fantastic mini peaches and cream empanadas you have a good alibi for as long those peach baskets last you….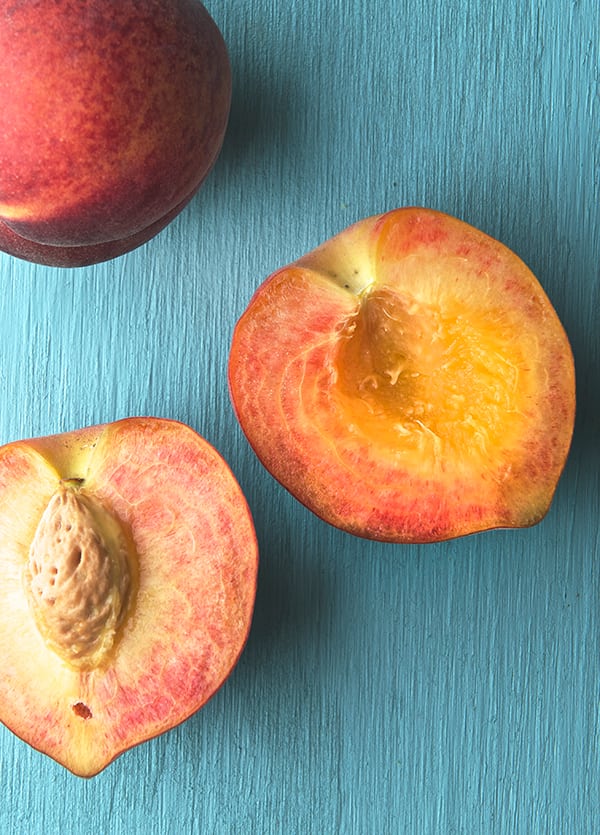 Let me describe you this salad. Imagine the flavor of fresh sweet corn crispy yellow kernels, in combination with juicy bright sweet tangy floral peach slices, a few pieces of pan seared golden Halloumi cheese salty, crusty outside, and creamy gooey inside, over fresh arugula and greens. All come together with a delicious sweet and tangy Lemon-Basil Vinaigrette. It is ridiculously good. It is. Because yes. All the sweet, juicy tangy, salty briny, herb flavors together, one bite of these salad you are hooked!
If you never had Halloumi, it is a firm brined cheese that when pan-fried or grilled holds it's shape and gets crusty golden. It is a bit salty, and texture-wise along its warm its gooey on the inside, then becomes a bit chewie, a pleasent chewie. I bought it in this fantastic shop called Phoenicia Bakery and Deli here in Austin, Tx. It is a fabulous store. They carry foods from around the world but their emphasis is Mediterranean and Middle Eastern specialties. Cheeses, olives, pantry items, spices, preserves, teas, coffee, dry fruit, to mention a few. They also make the best freshly baked pitas in town. Not to mention they have a small menu for lunch, with great falafel, Gyros, Kafta and Shawarma. Dessert?… no problem from Pistachio Baklava to delicate pastries filled with pine nuts and rose water. And for me their fresh Feta cheese is the best in town, they have 3 different kinds, Bulgarian, French and sheep's milk simply delicious. You have to go, it is a must…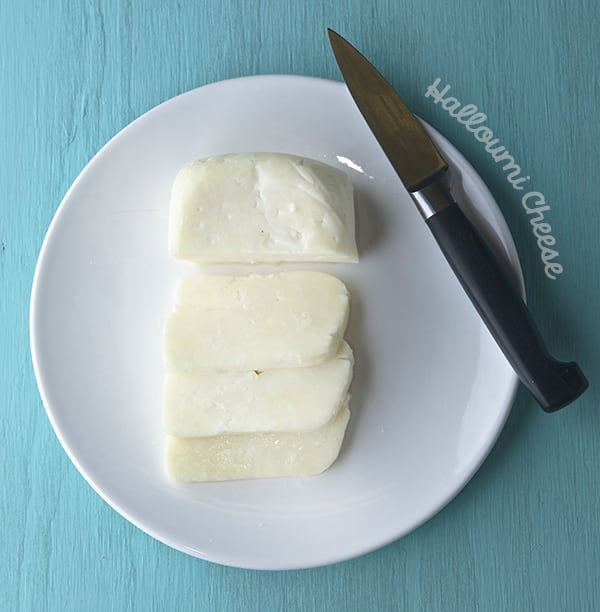 If you are not in Austin you must try to find a specialty food shop were you can buy this delicious cheese… Explore and try something new! Get your inner peach and make this glorious Peach Sweet Corn and Halloumi Salad with Lemon Basil Vinaigrette fresh salad. Lunch, dinner or both, it travels great for a picnic on the park or to daydream about summery days at the office. All you have to do is to close your eyes and almost feel your feet on the green grass, the sun warming up your eye lids and a warm breeze asking you is it summer time yet?….Run and get peachy now! Enjoy.
For the recipe you will need…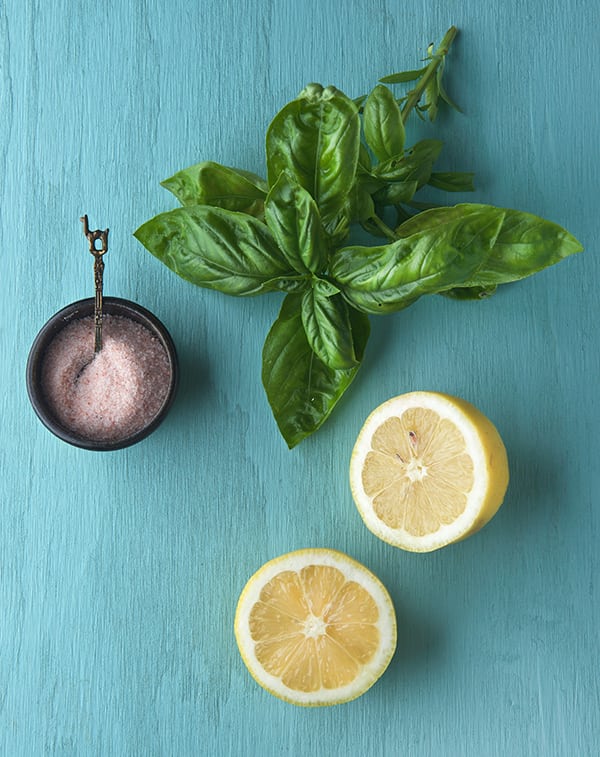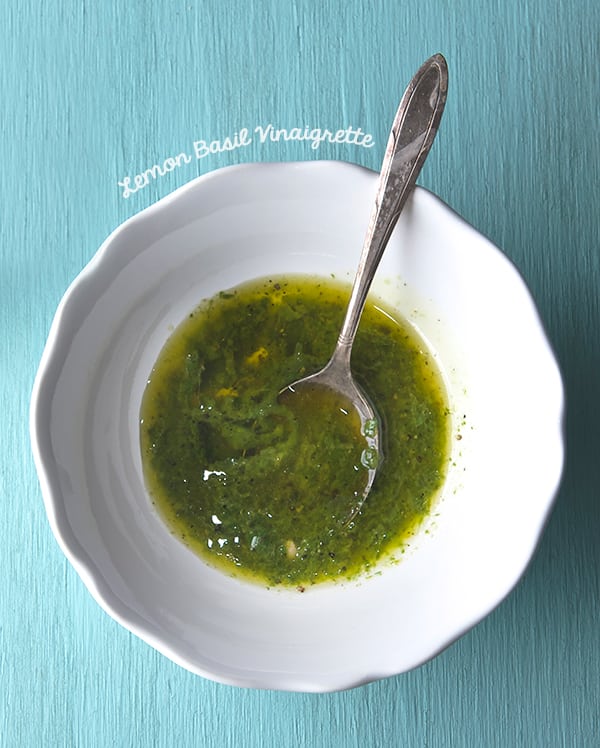 Peach Sweet Corn and Halloumi Salad with Lemon Basil Vinaigrette
Serves 4
6-8 ripe medium peaches. (upon size)
3-4 medium small ears of fresh sweet corn. (upon size)
5 cups arugula or any combination of salad greens and arugula
1- 8oz Halloumi cheese sliced into 8-10 slices.
For the vinaigrette:
4 tablespoons extra virgin olive oil
The zest and the juice of one lemon
1 teaspoon of Honey
6-8 large Basil leaves.
Pinch of pink Himalayan salt
Fresh cracked pepper
On a little mortar, place basil and the salt and smudge the leaves until it resembles a coarse pure.Add lemon juice and zest, stir , then add the olive oil, cracked pepper until emulsified.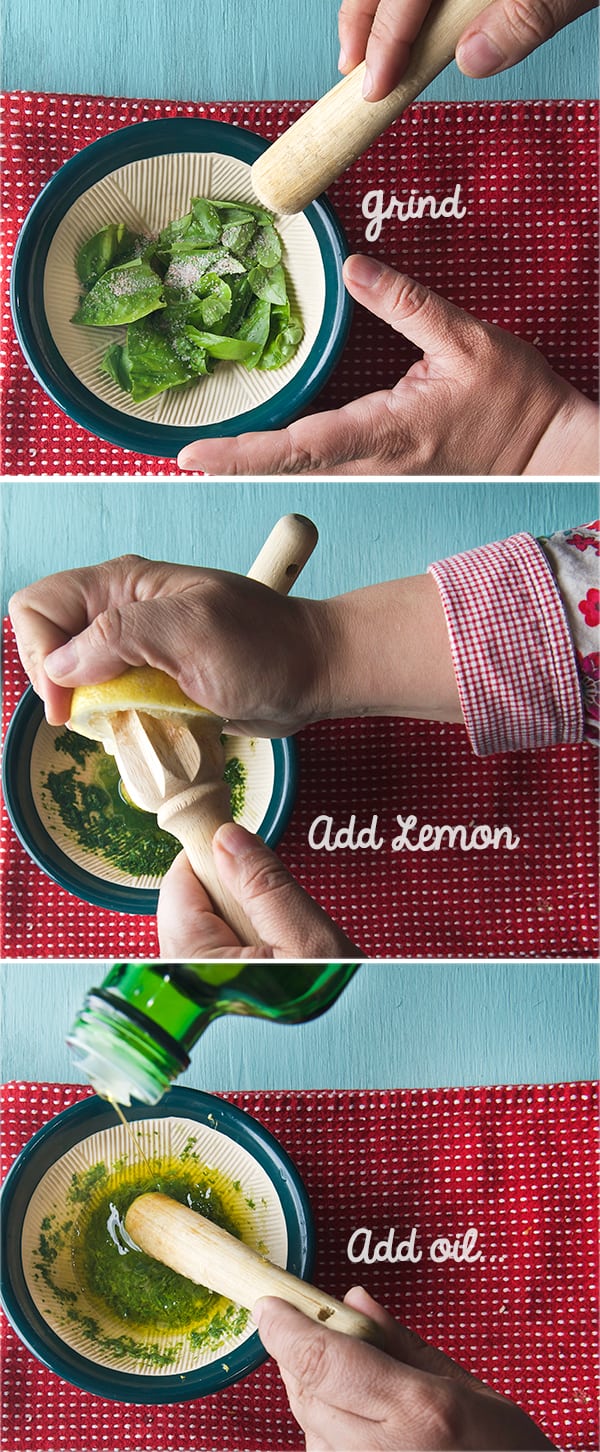 Preparation:
1. De-kernel the corn, slice the peaches. Toss with half of the Lemon Basil vinaigrette.
2. Slice the Halloumi cheese into 1/4-1/2 inch slices, and pan sear them both sides on a non stick pan using just a little drizzle of extra virgin olive oil.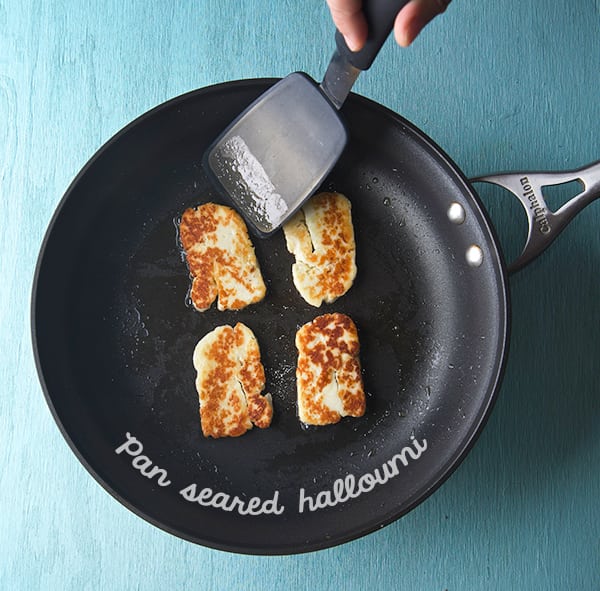 3. On a large plate arrange a bed of arugula, place the slices of the pan seared Halloumi, sweet corn and peaches, drizzle with the rest of the Lemon-Basil Vinaigrette, Toss gently and Serve.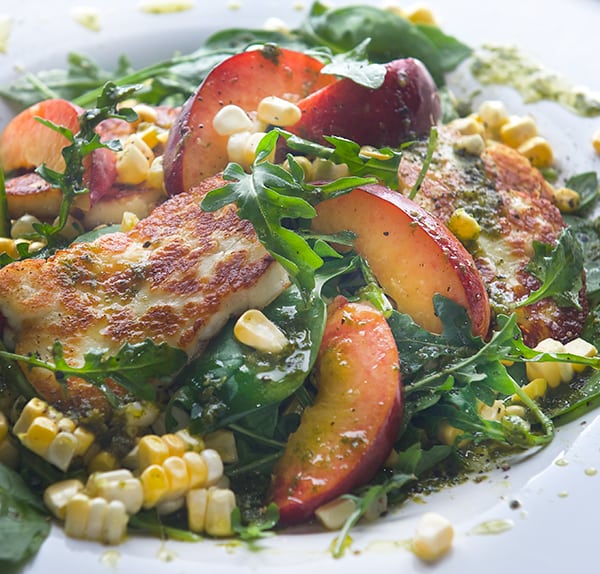 4. For a variation you can grill the corn, the peaches and the Halloumi, it will taste fantastic. As for me, I prefer to taste the pure sweet corn and juicy fresh peaches…Enjoy!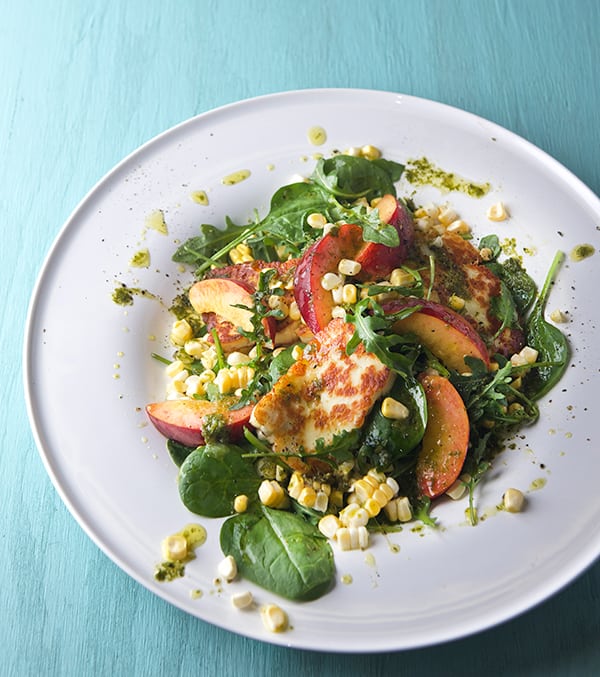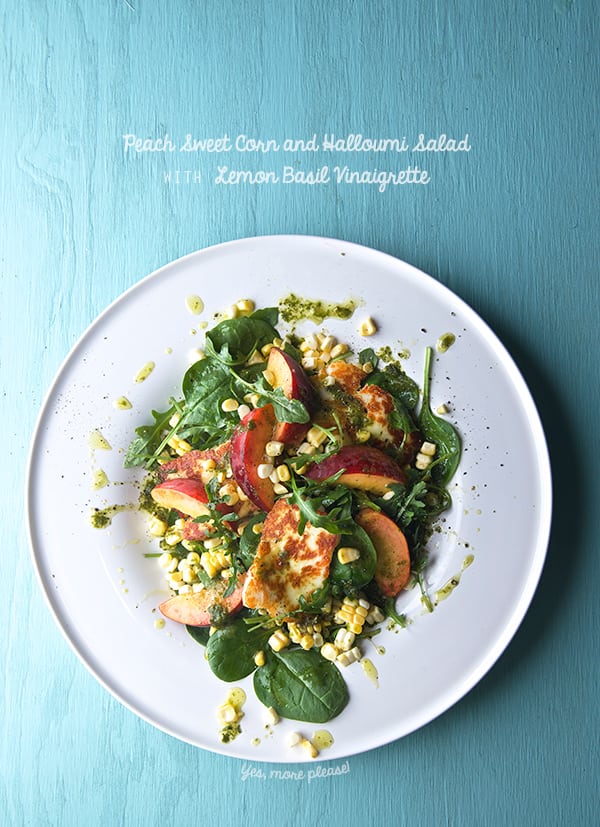 Enjoy!
Music Pairing: Mungo Jerry- in the Summertime Original 1970