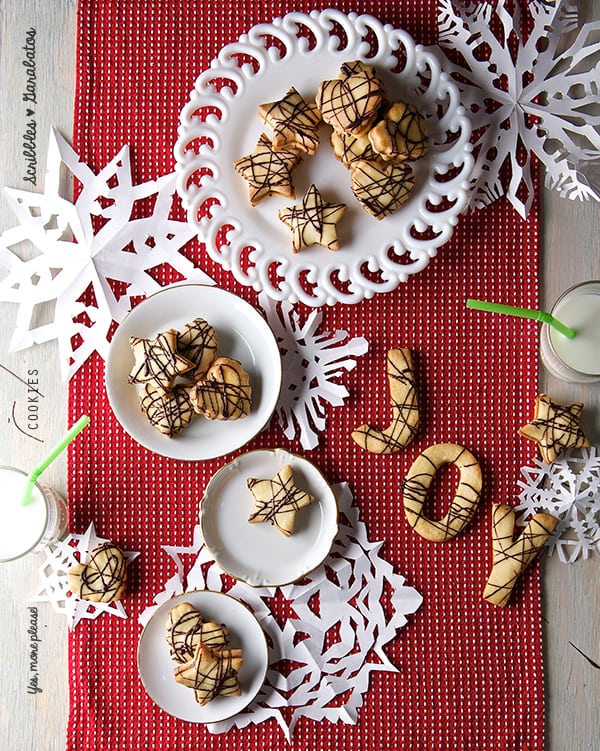 At less than 10 days until Christmas there are too many cookies and so little time! This year I decided to go with just ONE cookie, yes believe it or not just one… Ahem.. let me re phrase that…because there is no way I can eat just one of these buttery and nutty lil cookie sandwiches. I mean one type of cookie, and I chose my favorite ones Garabatos, which translates to: scribbles. The name of these Scribbles Garabatos Cookies comes from the freedom and delightful abandon in which the chocolate is drizzled all over these buttery cookies.  This cookies are very popular and loved in Mexico.
These crisp cookies with a soft crumb like a shortbread are filled with raspberry jam, chocolate ganache or hazelnut spread. A fine scribbling drizzle of dark chocolate, makes these little cookies not only delicious, and appealing, but equally easy to make. Dough is made in a flash in the food processor, chilled for 30 minutes, then rolled, cut, and baked 8-10 minutes. When you bake these cookies a butter cloud hugs you with love and Christmas feelings.
If you want to enjoy and make a simple and delicious effortless buttery cookie, start scribbling, this is the perfect last-minute letter to Santa! Ho, ho, ho!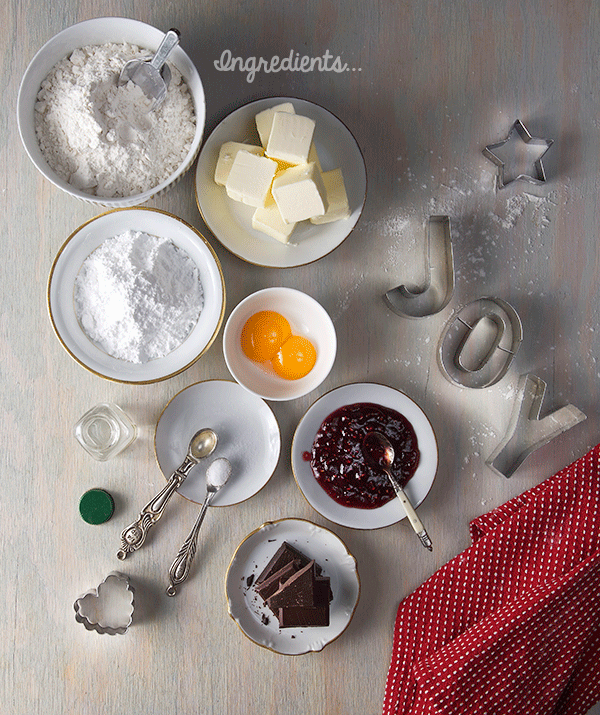 For the recipe you will need…