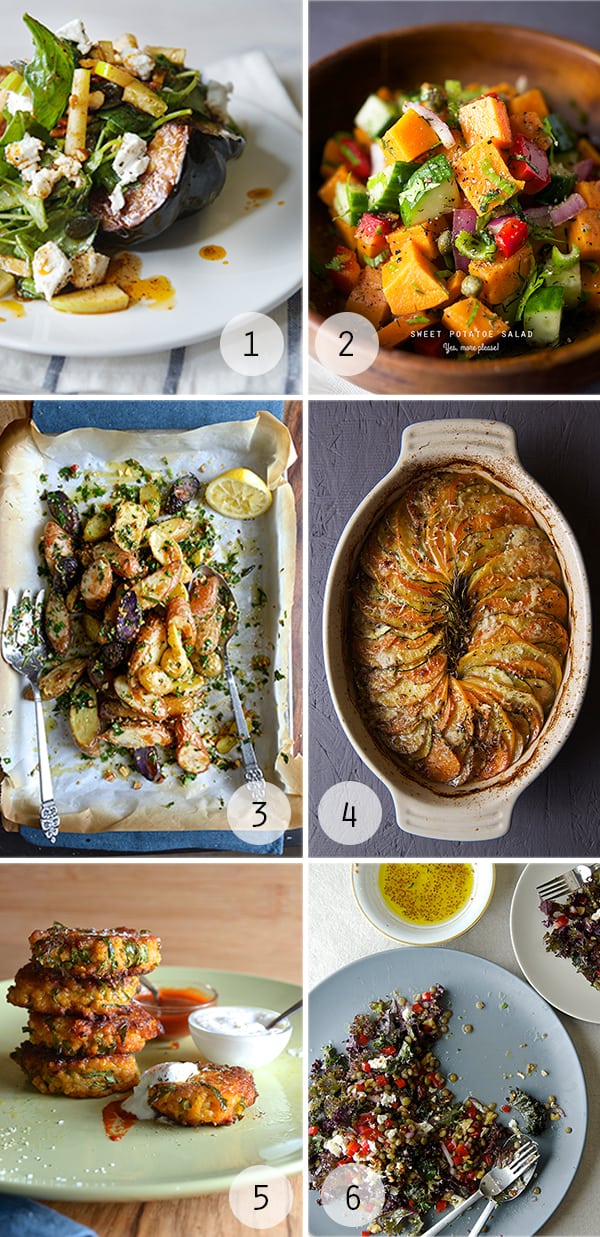 Not your 101 Classic Thanksgiving Side dish recipes… Just 6 new side dishes to add this Thanksgiving or any up coming Holiday dinner.
I really get distracted and kind of dizzy when I see these compilations of recipes where there's too many options. I'm indecisive by nature and these extreme multiple option posts can be overwhelming. I can't focus. I offer one of my own this year in an effort to add variety rather than replace one of those dear Thanksgiving classics. I narrowed it down to six recipes from the blog that I would love to add to a traditional menu. Some of them are more versatile and unusual to pair with the traditional Turkey dinner but several add pleasant variation in texture or the acid note to balance the richness of traditional dishes. Sometimes "gravyness" can overwhelm us, if you know what I mean.
Something new on the table may attract attention and possibly resistance. Allow your guests to discover the dish on their own terms. This will help you avoid any tension or "pushback" because you have decided to add variation to the meal. With that in mind, I know you will enjoy these dishes and have fun preparing them. During this special meal, please remember to focus on what matters the most at the table: family, friends and being grateful for what we have.
Happy Holidays
Ian and Mariana
Have a wonderful Holiday!
 Add a new side this Thanksgiving