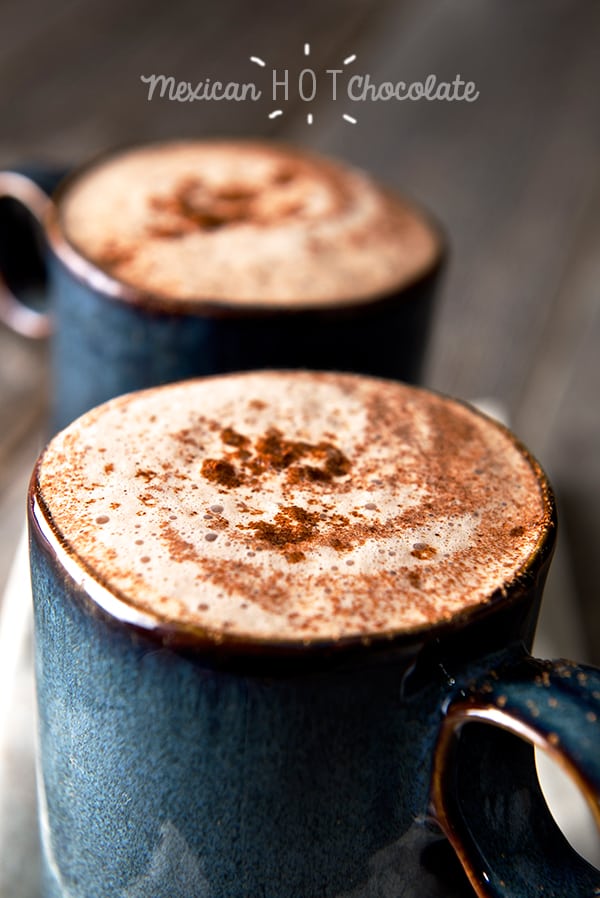 "If there's no chocolate in Heaven, I'm not going."
― Jane Seabrook
Chocolate must be, with out a doubt, one of the best gifts from Mexico to the world: Xocolat, Kakawa, Chocolate. Mayan and Aztec gods "seed of love and generosity", manifested in a cacao bean, which they transformed into a beverage known as xocolatl meaning "bitter water". Modern drinking chocolate is the result of the 17th century European addition of milk and sugar.
One of my favorite guilty pleasures is a cup of Mexican hot chocolate. It lifts my spirit, brings happiness, joy, comfort, warmth, peace, and a great sensation of fulfillment. Love in a cup Mexican hot cocoa also features amazing warm cinnamon notes, vanilla, and frothed milk.
I have fond memories of my Grandma preparing a cup of frothy hot cocoa as dinner. It was almost like an adrenalin shot when we could hear her in the kitchen frothing the milk with her molinillo, the arousing aroma of chocolate, cinnamon and vanilla coming out of the kitchen was heavenly. What is the molinillo?…it  is a wood handled tool that is used to froth and dissolve the chocolate into warm milk. By spinning the long handle between two hands, air is churned into the liquid turning it into a light cloud of goodness. My Grandma definitely knew how to use her molinillo. Her hot chocolate was like sipping a light cloud.
The following recipe is a delicious Mexican Hot Chocolate which provides an exciting experience much different from the little packets to which you add water. In my opinion, this preparation is well worth the extra time and a few ingredients added to your shopping list.
In this recipe I made the addition of chile ancho powder and a hint of pasilla negro, which tickle and warm the throat and enhance the chocolate flavor. I know you will love the recipe. Serve it at your next get-together on a chilly day and watch faces light up with surprise and satisfaction.
Keep warm and enjoy the weather!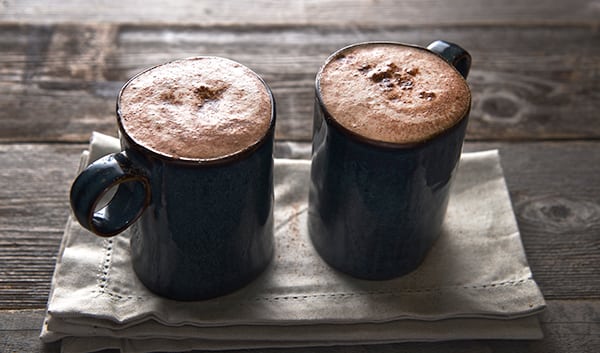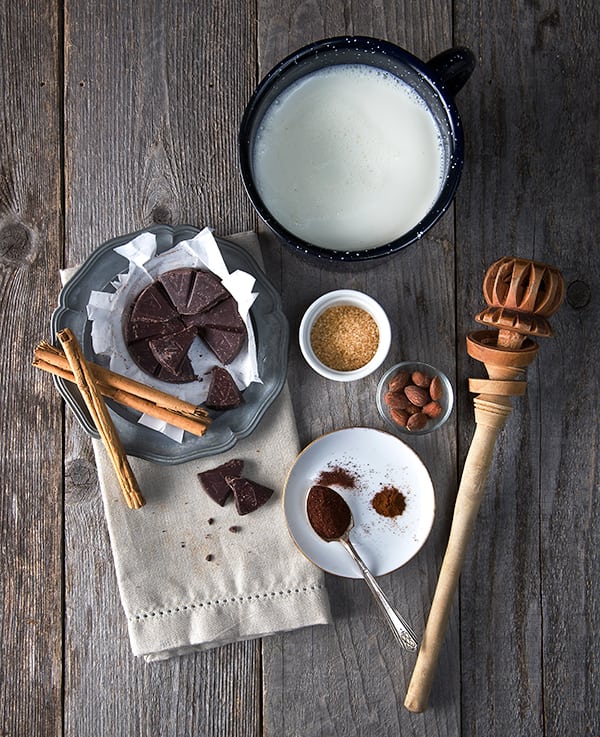 Mexican Hot Chocolate
Makes 2 generous large mugs, serves two yetis.
2 cups of whole milk
1 cup almond milk
2 chocolate tablets Taza Chocolate brand Chocolate Mexicano 70% Cacao Puro*
½ teaspoon vanilla bean paste or Mexican vanilla extract
1-2 teaspoon ancho powder. Start with one, taste and decide if you need the second one.
2 generous pinches of pasilla negro powder, cayenne or one dry chile de arbol
1 stick of mexican cinnamon
Agave nectar, turbinado sugar or piloncillo to your taste. This is totally up to you, I like mine barely sweet, some people like it sweet, or extra sweet. I would say start with 2 tablespoons and move from there up to your desire sweetness. 
1 wood molinillo or blender.
1 tall pot will work best.
Why Mexican Vanilla and Cinnamon?
Everything that grows together, for me it translates in flavors that belong together. Vanilla comes from an orchid endemic from Veracruz, Mexico and the Mexican cinnamon flavor is delicate and extremely fragrant , if you can get this two your hot cocoa will taste divine!.
Vegan or Lactose intolerance substitutions: Soy milk and Almond Milk/ Rice milk and Almond Milk 
Nut allergies?: Soy milk and coconut / Rice milk and Coconut
Preparation:
1. Place all the ingredients into a tall pot, over medium low heat. With a wood spoon stir until the chocolate tablet becomes a soft paste and the heat starts dissolving the chocolate.
2. Increase the heat to medium and watch the pot at all times. (Believe me the worst spillages on the stove are from milk it can haven in a franc of a second, so watch out!)
3. As soon as you start seen bubbles on the edge of the milk, and the color of the milk has change, star frothing the chocolate with the molinillo.
Place both hands and star swirling around, making sure the molinillo is half into the milk and half out to incorporate as much air as possible into the milk. Once you see a thick layer of chocolate foam , it's time to serve the chocolate. I usually poor it from high to achieve even more foam. At this point everything goes, sprinkle  some cinnamon and extra cayenne powder or spike it up with some mezcal, rum, hazelnut liquor, coffee liquor…Keep warm!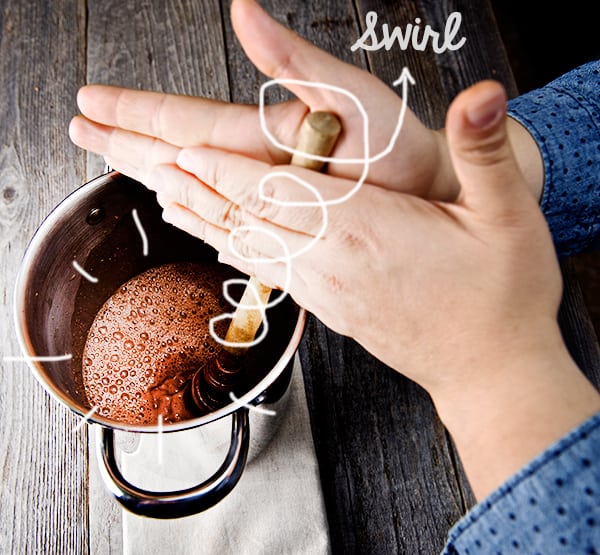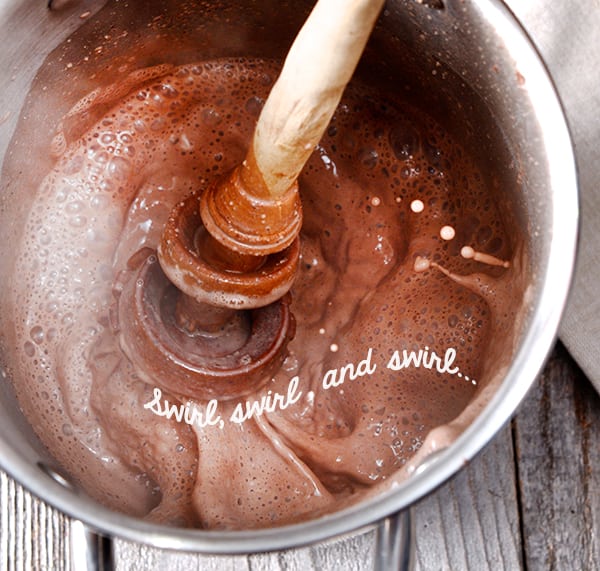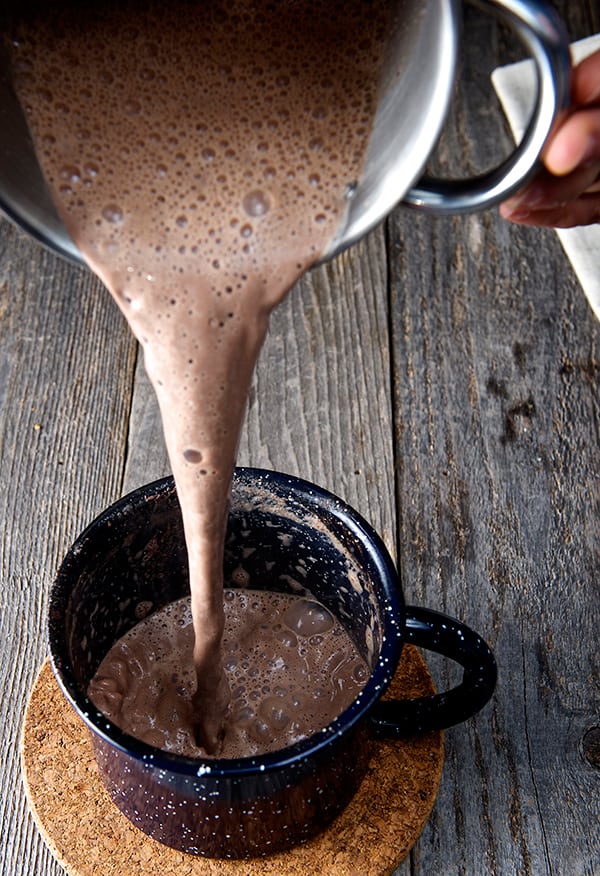 Lets talk about chocolate:

Other Mexican chocolate brands that I find extremely good, and they all can be purchased online:
Moctezuma, this chocolate comes from Michoacan, Mexico, it has an intense chocolate flavor, notes of cinnamon and vanilla.
Mayordomo, this legendary chocolate paste is from Oaxaca, and part of a production is still made by hand, absolutely divine.
Rancho Gordo, this chocolate comes from Guerrero, Mexico, its stone ground 70% cacao and its sweetened with piloncillo! amazing, be aware it goes fast on line, but if you are on their website, check for their beans, and multiple other goodies, you can scape!
La taza, hecho en Mexico, I like its strong but balanced flavor, and their varieties. Try other flavors like clove, rose petals, anis (my favorite!), canela, almendras.. etc..
This is a list of my favorite choices, for Mexican chocolate.
Great Chocolate Sources:
Taza Cacao, Xocolatl, Mayordomo Clasico, Stone Ground Chocolate from Guerrero Mexico,
Chocolate Abuelita:
This is the most common used chocolate tablets for hot cocoa in Mexico. Unfortunately and to my surprise last time I prepared some, the flavor was not the same as it used to. I had to use almost double the amount to give the punch of chocolate and cinnamon flavor that was so characteristic of Abuelita brand…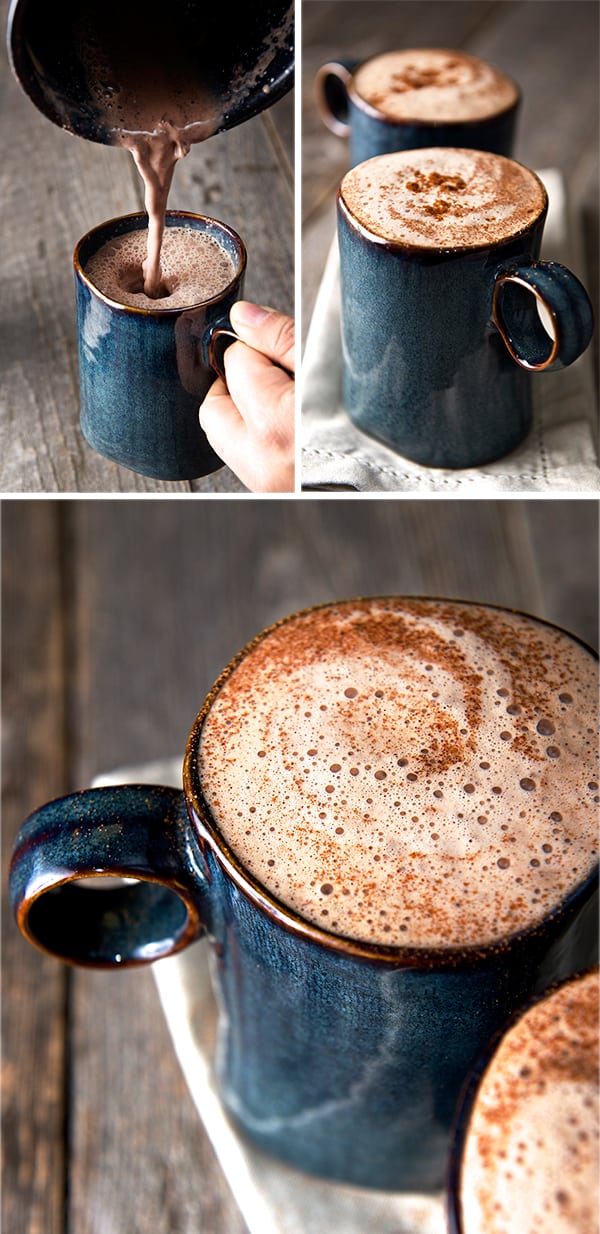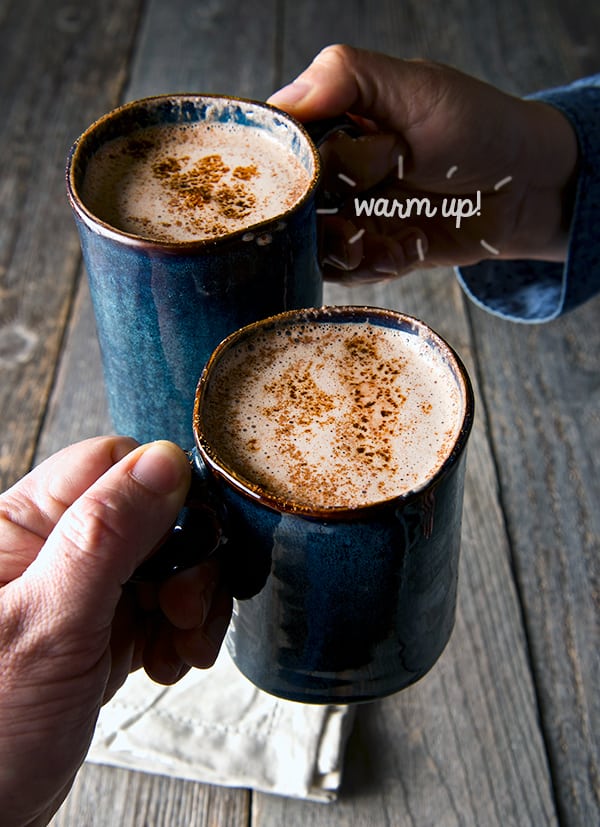 Music Pairing: Naufragar – Ana Ferper/Constantini