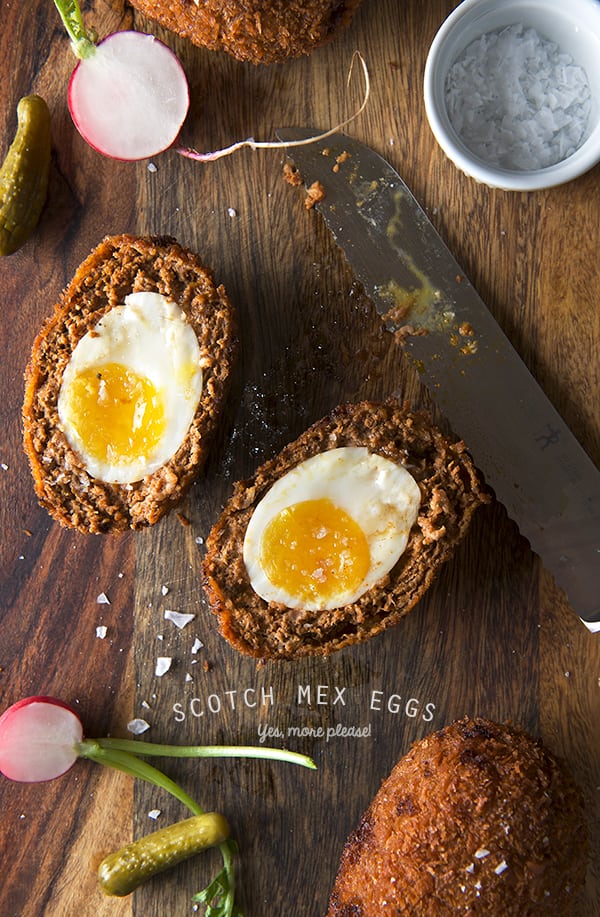 How can I begin to tell you that the infamous "Scotch Egg" is not Scottish. It is believed that it was created by a London department store Fortnum and Mason in the 18th century. However, origins may go back to Algerian cooking or possibly to a fish paste and egg recipe that produced 'Scotties'. want to know more about the history of these creatures, click here.
This etymological confusion distracts from what could be the best picnic food not yet consumed widely in the US. We love to eat hard boiled and deviled eggs at picnics. We also love delicious salty savory fried treats. This is only the marriage of each to the other. The crunchy breadcrumb exterior of the egg covered in sausage is from the deep frying technique and enhances the experience of eating this savory delight. When prepared correctly the yolk will be cooked through but still soft and creamy. The Scotch Egg we present in this recipe has been further enhanced by the seasoning of the meat with Mexican spices adding a smokey and spicy note to the sausage mixture.
The result is a New World revision of an Old World treat. And doesn't it seems appropriate that this recipe was created by a Mexican for his Husband which happens to be an American of Scottish ancestry?
This Eggs could be served many ways and for different occasions. It is certainly terrific on its own or served with some pickled vegetables, but may be the shining star of an Easter appetizer plate or as a side for an outdoor grilling gathering. It holds up well to dipping sauces but to tell you the truth all it needs is a good splash of malt vinegar to balance the richness, and put the British accent on it.
These eggs take a little discipline and patience to prepare but the effort is worth it. They can be the perfect new thing to try this Easter or on your next picnic and you may be shocked by the flavor explosion that this Algerian-British-Mexican Scotch Egg delivers. Enjoy!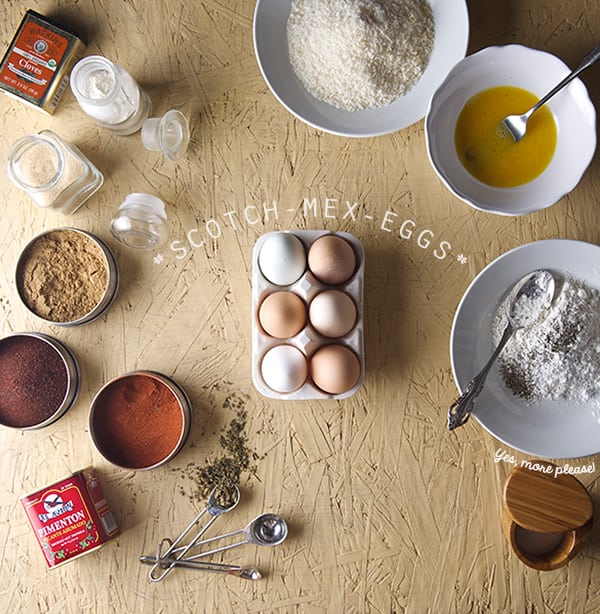 Let's cook! here comes the recipe…