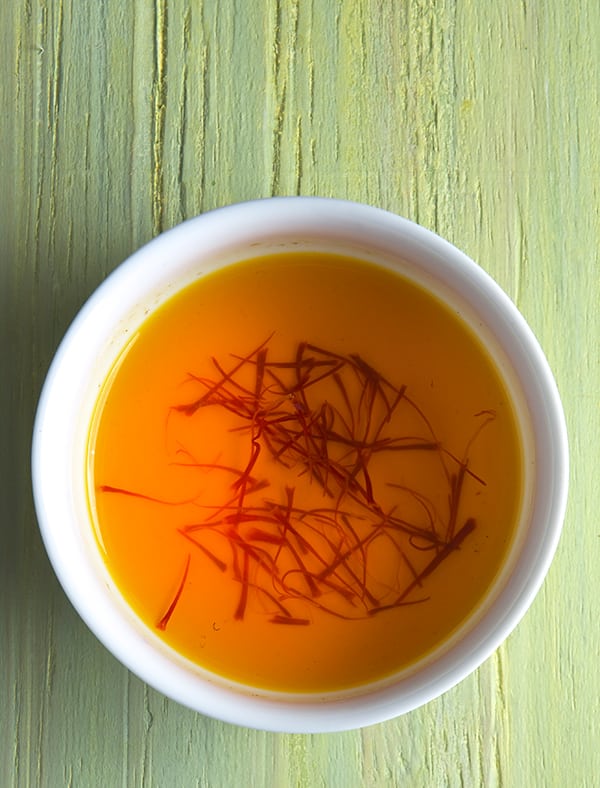 Hello, hello I hope you had a great 4th of July, grilling and celebrating. Ours was kind of quiet, we grilled on a Sunday and had a very relaxing situation. I have three things to say about this aioli, Make it today! No excuses no apologies, once you try this creamy, velvety aioli you are gonna fall in love.
I used this Saffron garlic Aioli as complement, that works more like an accent on my Sweet Corn Crab Cakes recipe.  Also it works great on: Grilled vegetables, smother some on grilled corn on the cob, shrimp, grilled salmon, any fish, fish fillet, fish tacos, calamari, octopus, pasta salad, hamburgers, grilled chicken,  poached eggs, sandwiches, crostinis, tomato salad, COLESLAW!, toss a bit of this bright yellow aioli on your deviled eggs, on a green salad, on your old shoes, your arm, forehead, cherry tomatoes, … I'm telling you this Saffron Garlic Aioli is the bomb!…The Saffron flavor shines, with a floral, smokey and bright yellow tint in combination with the garlic sharpness. A tangy note from the vinegar, and its incredible creaminess is what makes this aioli irresistible. Transatlantic ingredients = BIG bold flavors give it a shot what else is there to ask for this will make you crave your vegetables in such a way that should be illegal.
You will need just 5 ingredients, 10 minutes, and an immersion blender… then you are hooked!
With no more to say, Enjoy.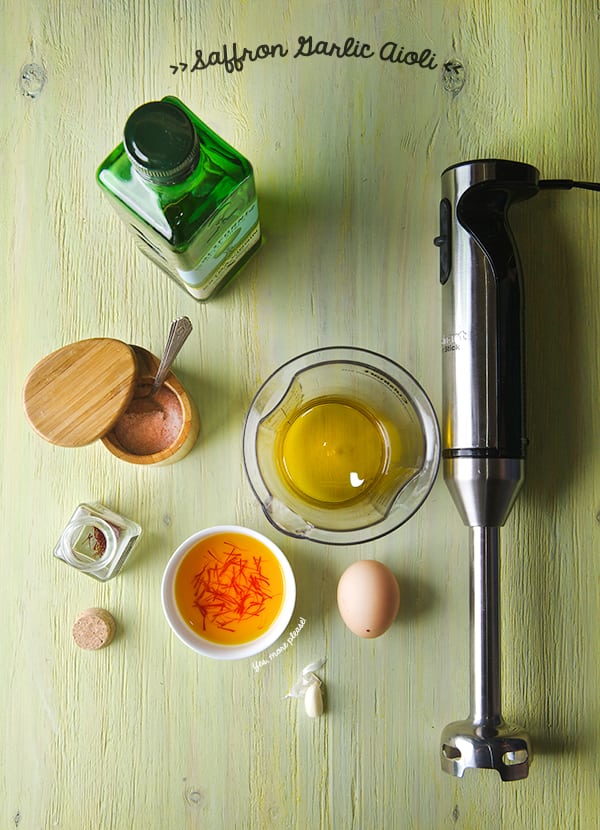 To make this Creamy- dreamy Aioli you will need…