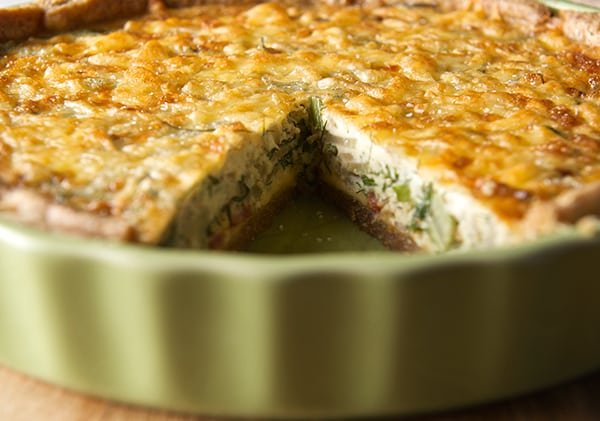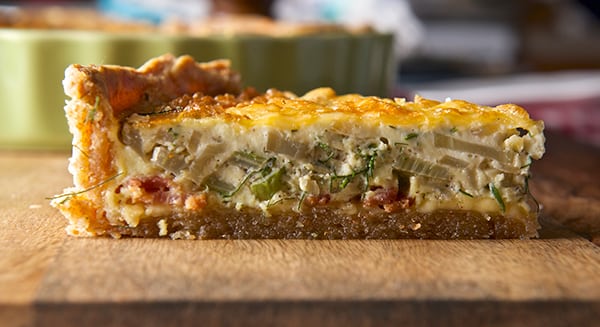 The open tart, filled with a mixture of beaten eggs, cream, cheese and pieces of bacon or any vegetable combination you can imagine, has been around since the 16th century. Despite the fact that it is a classic French dish, the word and the origins of this delicious open tart comes from Germany; from the region of West Central German dialects spoken in the French Lorraine region. The French word Quiche comes from the borrowed word "Küeche" which means cake in German.
Originally Quiche was made from bread dough but nowadays short crust or puff pastry is the best option. And that is what I'm interested in, the crust.
Short-crust is so easy to make and so much better than your frozen options that it's almost not fair to consider the purchase of that rolled refrigerated crust from the store. For a fraction of cost and a little time you can have an amazing buttery, flaky, and grateful crust. Little handling the dough and 4 ingredients, this crust once is baked you just can feel grateful and crust proud.
The ratios given in this recipe, come from the most basic short crust principles. Four ingredients:  flour, butter, iced water and salt. You can play with almost any type of flour, in this case I used ½ whole wheat, ½ all-purpose flour. The whole wheat flour brings a very pleasant nutty flavor to the crust and of course fiber…not that it's of major concern but lets say its better for you than the pure white flour and that's a plus. You can substitute the butter coconut oil.
For this Quiche, I combined fennel, shallots and bacon. The fennel gives a slightly liquorice and pleasant back taste, shallots accentuate the bacon and, well, what can I say about the bacon? Everybody knows it is a cosmic ingredient. And honestly you don't need much. A little bacon goes along way.
For me, Fennel-Shallot-Bacon & Edam Quiche works for breakfast, lunch, and dinner, Why not? It fits every meal of the day. Serve warm with a salad, or tomato soup. It taste great at room temperature and out from the refrigerator it still tastes good. Quiche will cure any gray skies, stormy weather blues, or a crummy day. Enjoy!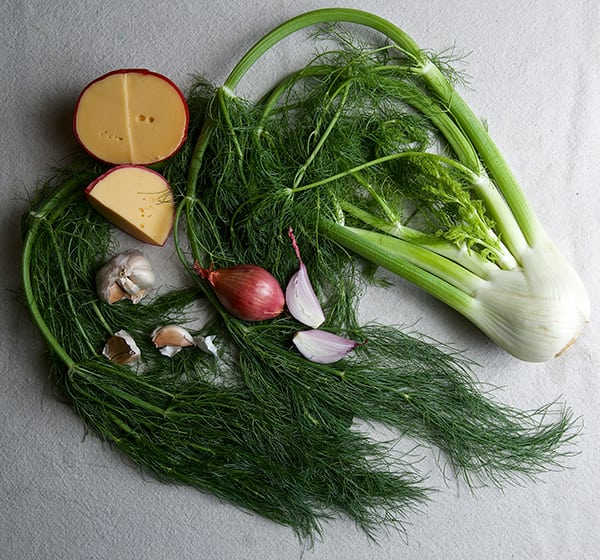 Fennel-Shallot-Bacon & Edam Quiche
Makes 1 round 10″ by 2″ deep Quiche
Toppings:
1 medium size fennel bulb and some of the tops and steams.
1 large shallot
2 garlic cloves finely chopped
3 thick slices of smoked bacon
Egg mixture:
1 cup Edam cheese shredded
5 Large eggs room temperature
½ cup heavy cream
¼ cup milk
salt pepper
For the Crust:
1 cup all-purpose flour + a little more for rolling.
1 cup whole wheat flour
1-2 pinches of sea salt
2 sticks of butter= 1 cup, cold and cut into small squares. (Coconut oil can be used instead of butter, make sure you make little dollops and freeze them before making the crust)
1/4-2/3 cup Iced cold water.
1- 10″ ceramic-oven safe dish or a pay pan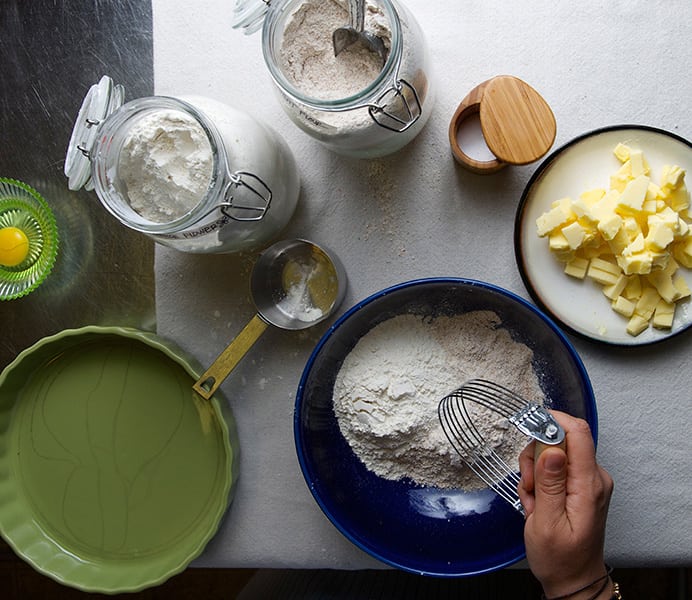 Directions:
Measure all your ingredients. Place all the dry ingredients in a bowl and mix. Place the bowl in the freezer. Meantime cut your cold butter, and iced water ready to measure. Remove the bowl of dry ingredients from freezer and add the butter. With a pastry blender incorporate the butter and flour until the mixture resembles to a coarse meal, and the butter pieces are small like the size of a pea. Slowly add the cold water and carefully, with your hands, form a dough that just holds together. Be careful not to over work the dough this will give you a flakier crust. 
Once that the dough coarsely holds together, wrap your dough in plastic wrap and shape it into a disk. 
Refrigerate for at least 1 hour; you can rush it by placing into freezer for 20-25 minutes.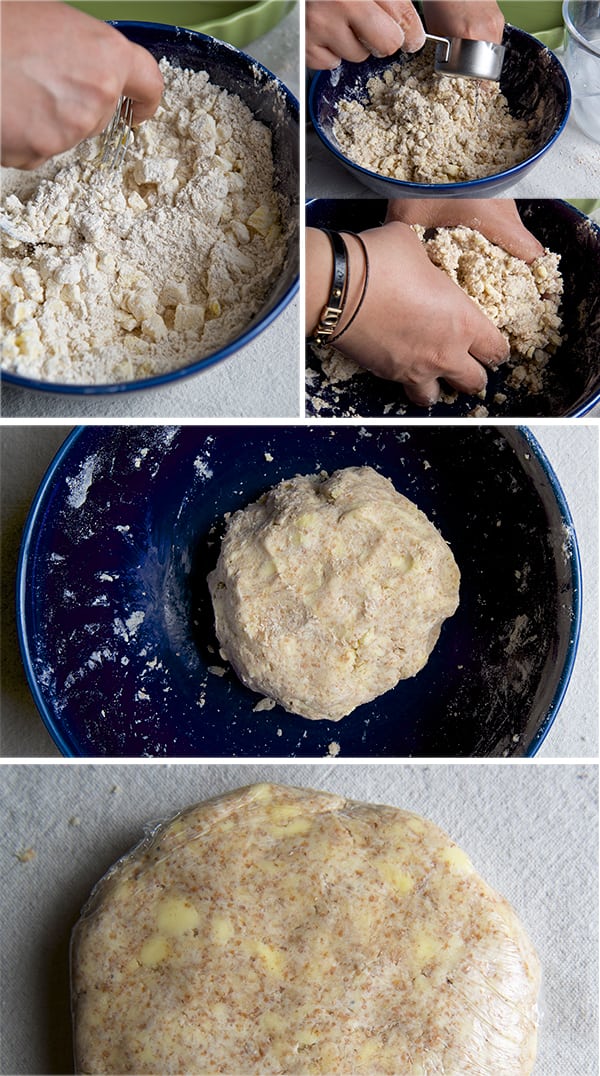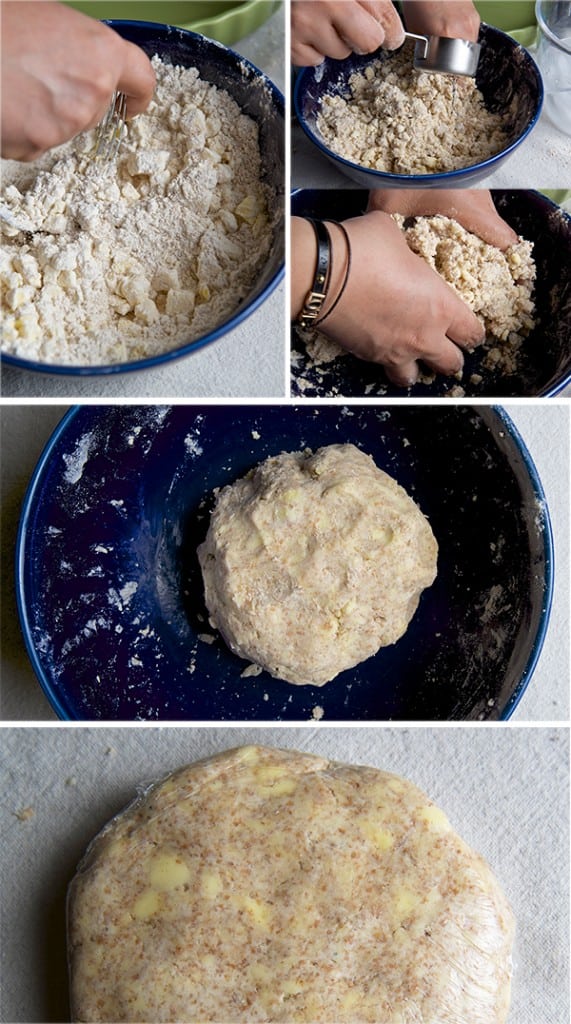 Preheat Oven at 400.
In clean work surface, dusted with flour unwrap the dough let sit for a couple of minutes and roll it into a 18-20" round and about 1/4" thick. Once is rolled place it into a Quiche pan and start pushing down the inside edges to make sure the pastry dough takes the shape of the dish.
Let the edges of the pastry up to extend beyond the dish edge. Prick the crust a few times all around and blind bake in the oven for about 16-20 minutes at 400 F/  200 C.
Remove from the oven and let it cool for at least 20 minutes.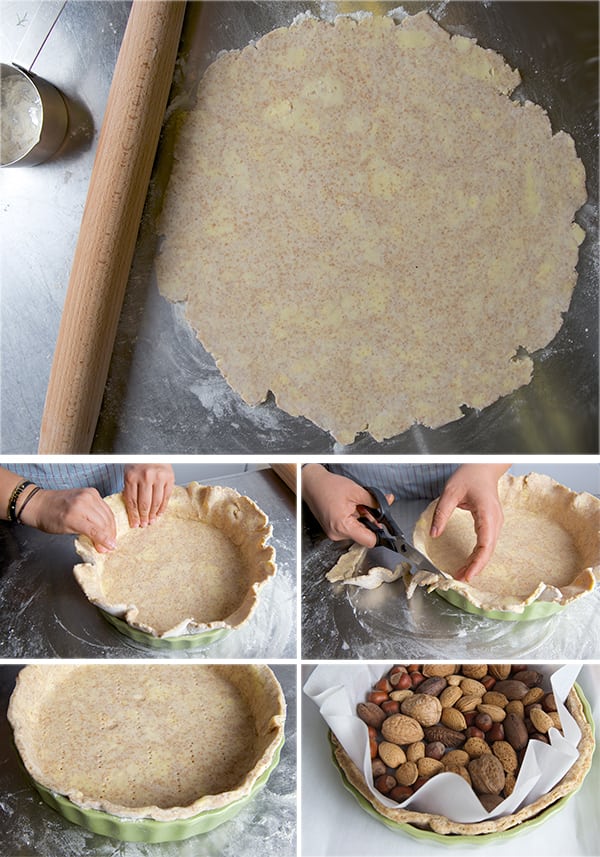 Prepare your toppings:
Render the bacon pieces until crunchy, save 2 tablespoons of the bacon fat.
Finely cut your fennel I include some of the green tops and stems, shallots, garlic and shred your cheese.
In a Saute pan add the 2 tablespoons of bacon fat and a glug of olive oil, sauté the fennel, shallots,and garlic. Let it come to room temperature.
Mix, the eggs, heavy cream and milk, some salt and pepper.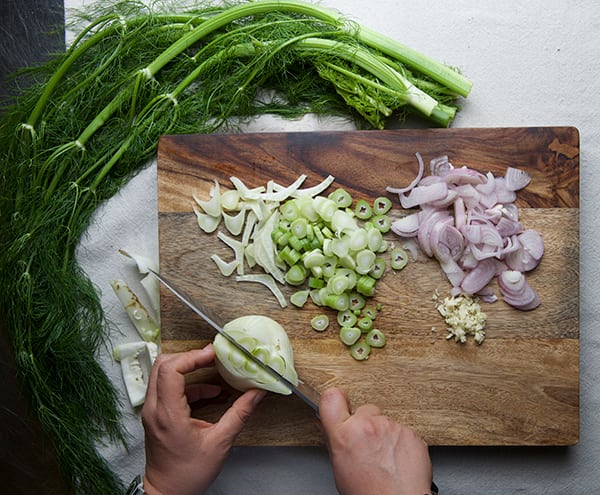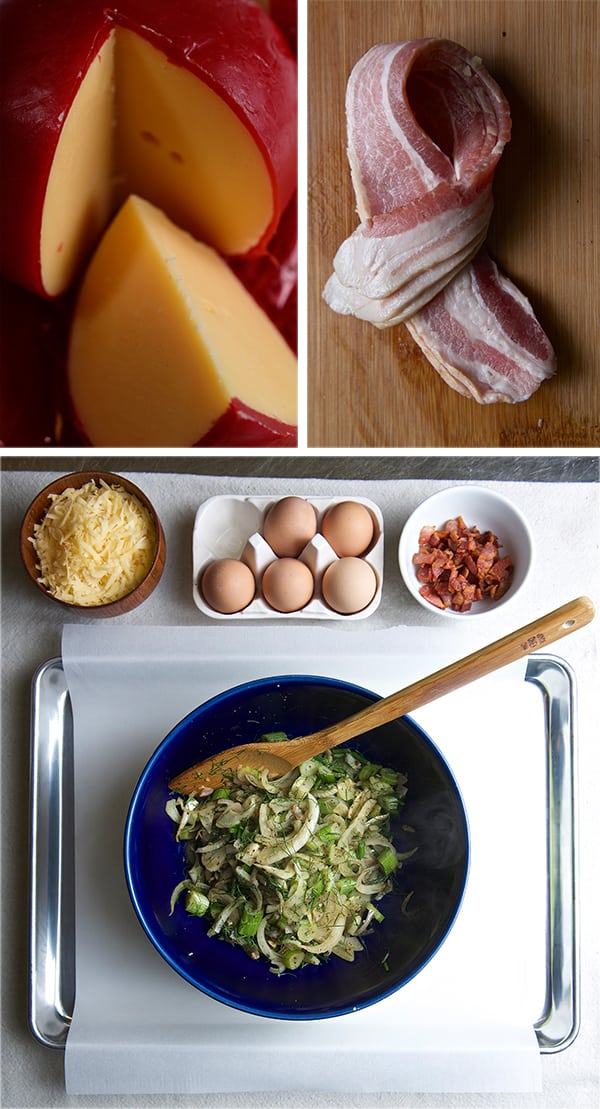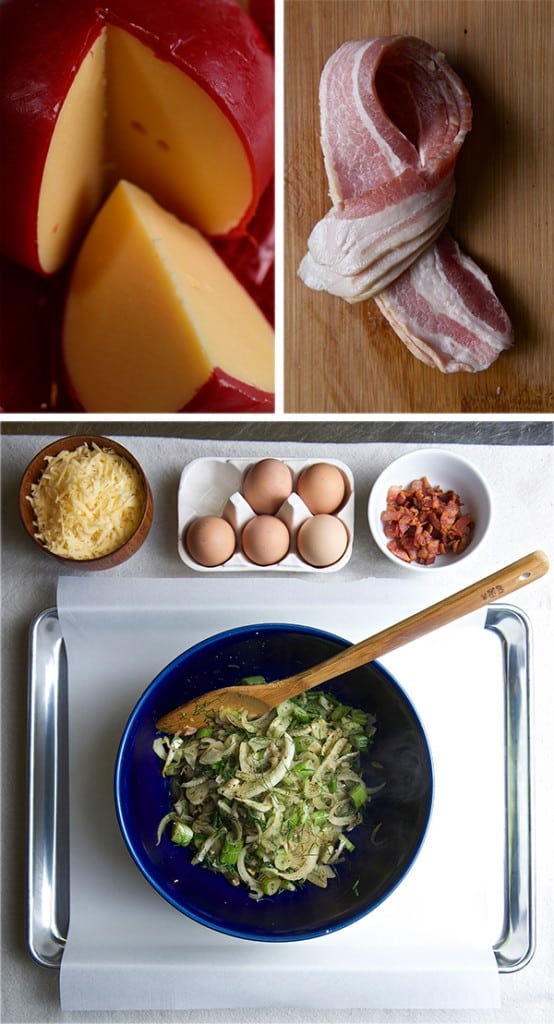 Start assembling your Quiche:
Spread half of the cheese on the bottom of the crust, add bacon crisps,
spread the sautéed fennel and shallots. Then add the egg mixture, top with the rest of the shredded Edam cheese, top with some freshly cracked pepper.
Place into the 350F/ 180C oven and bake for 20-25 minutes until the top looks golden brown and slightly giggles in the center.
Let it cool on a rack for about 15 minutes until totally set.
Serve warm with a green salad, or tomato soup. Enjoy!