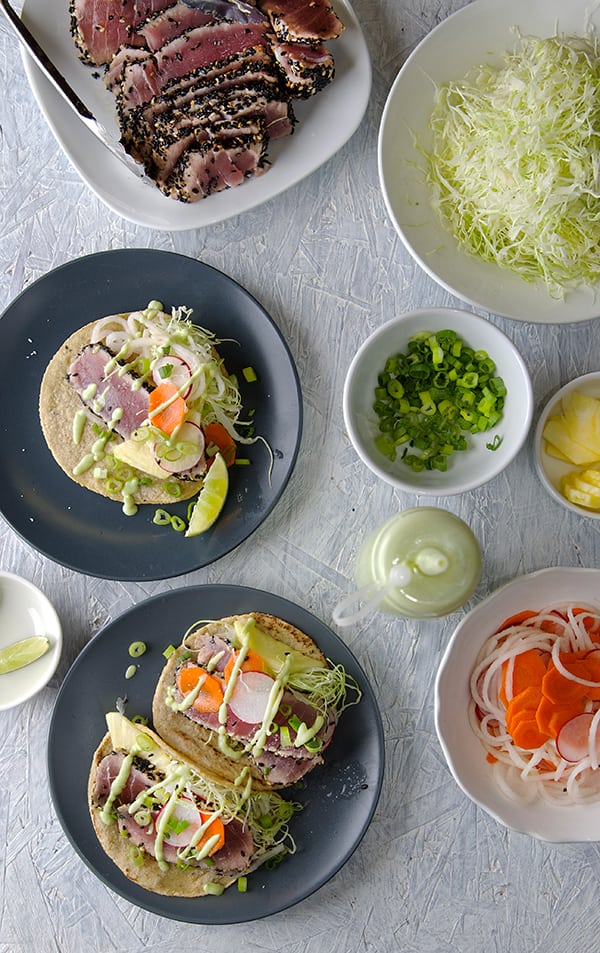 I've been craving Fish Tacos. But not any kind of Fish Taco, I mean Ensenada, Baja California Mexico Fish Tacos. The real deal. These "the" original fish tacos are often imitated, and sad to say but rarely duplicated. How can something so simple in principle, can be so hard to replicate? I really believe its all in the ingredients and the particular sazon of the cook. Have you ever tried the authentic Baja tacos?… If not, please do. Tale says that the Baja tacos were created by the street stand "Tacos El Fenix" in Ensenada Baja California, Mexico. What is so special about a Baja taco? Well, let me describe it. Imagine a tempura-like battered piece of the freshest morning pacific caught white flesh flaky fish, on a Mexican corn tortilla, light mayo-crema, shredded cabbage, pico de gallo, and a spoonful of spicy green or red spicy salsa and a squeeze of lime. The bite is ethereal, crunchy, tender, fresh, savory, acid, spicy your tastebuds go on ecstasy.
I have not eaten Baja Fish Tacos in almost 10 years!, would you believe that?…No?, me neither.
Recreating a craving from a memory of flavor could be a little daunting. I did not want to even attempt to relay into my 10-year taste buds memories to try to replicate these unique Baja tacos.
So I opted for a 360 degree of separation alternative recipe to tease and ease up my Fish Taco craving. I made these Black Sesame Seared Tuna Tacos. Sometimes my taste buds act in mischievous ways. On these tacos, I opted to seared Ahi Tuna steaks covered in Black sesame seeds instead of the deep frying battered fish.