Oh! Sweet Christmas, It is that time of the year where you want to enjoy yourself in the kitchen, to give and to allow the time to go by with no remorse while indulging the guiltless pleasure of a Holiday morning…. Waaahw Wahhw Wahhw Wahhw… Rewind that… you wake up and your children are screaming "Can we open the presents?" Dog barking, Phone ringing, hubby half sleep, you are feeling cranky because you stayed up late making these rolls for breakfast… this is more like it right?, But where is the Christmas spirit?… No worries, it's coming out of the oven in a few minutes. Make coffee, place the tray of Apple Cinnamon Rolls in the oven to warm up while you open a few presents. Twenty minutes later your house will start to smell like the north pole kitchen. Cinnamon is in the air! Drizzle the glaze, and scream "Breakfast is ready!"
I know this recipe is not the 1,2, 3 mix and done cinnamon rolls. But, why settle for less?, let's make it AWESOME, It's Christmas! I promise you it's all worth it.
One bite of these rolls and you will feel how the world is merry, joyful, and your efforts so worth it when making these rolls. Time to sit, relax and enjoy!
Undoubtedly, these Maximus Apple Cinnamon Rolls with Eggnog glaze will ungrinch-ify the grinchiest Grinch.
Merry Christmas, Happy holidays, Joy and Hugs!
Ian & Mariana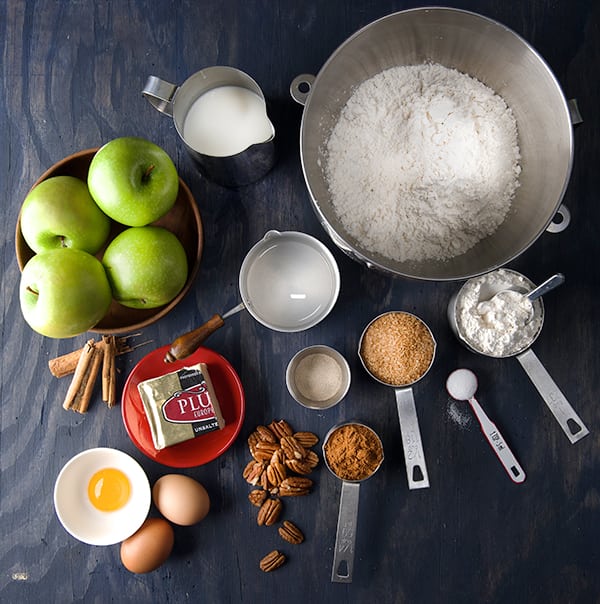 For the recipe you will need…