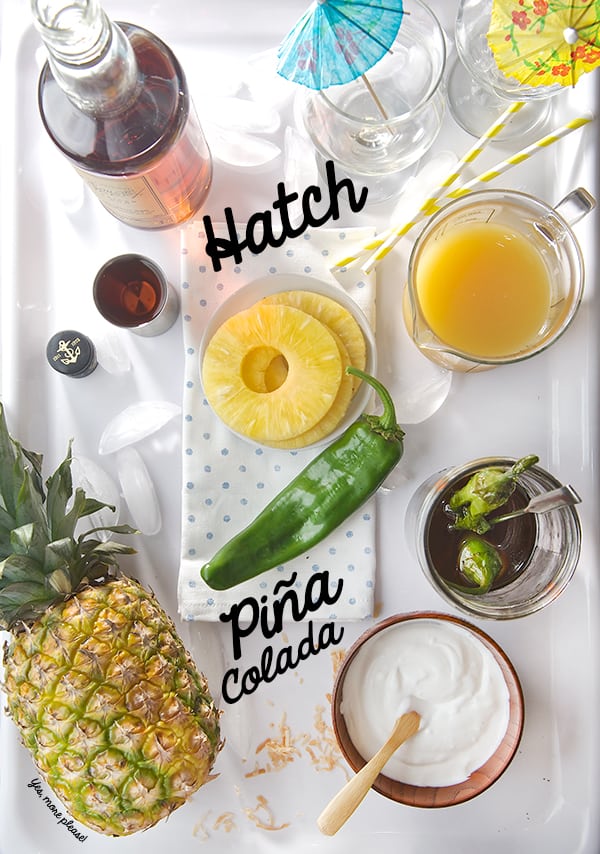 The kitschy Sassy, forgotten drink "the Piña Colada" what happened to it?
I think it was forgotten after the caloric curfew of the 90's… I do not know why people stopped drinking this creamy refreshing and delicious pineapple concoction? Was it the calories or the bad infamous song?…
These days everything about coconut its "chic and healthy". Coconut oil, coconut flakes, coconut sugar, coconut cream, coconut beauty products, everything coconut can make you more shiny, fragrant, moisturized, and not to mention, those coconut based bronzers can give you a hell of a good tan!. The only forgotten situation related to coconut it's on the music department; that, has not shown improvements at all. Well, who would attempt right? hehehe!
With this in mind, why not bring a healthier, kitschier, "Sassier" Piña Colada back?
My mission this time was to revamp this cocktail using great fresh ingredients, fresh pineapple, real pineapple juice, spiced rum instead of white rum, thick coconut cream no sugar added, and a coconut sugar simple syrup infused with Hatch peppers that adds high levels of Sass on my revamped version of this refreshing, tangy, creamy spicy cocktail.
An umbrella? Oh yes! a kitschy must!. Maraschino cherries, those I leave up to you, to tell you the truth I forgot to buy them at the super market, boomer!. Instead we used a dash of maraschino liquor. Go figure! some times accidents happen for a great reason, and in this case serendipity was on our side.
Because you love coconut, I love coconut, and every body loves coconut, This weekend, Let's Piña Colada it!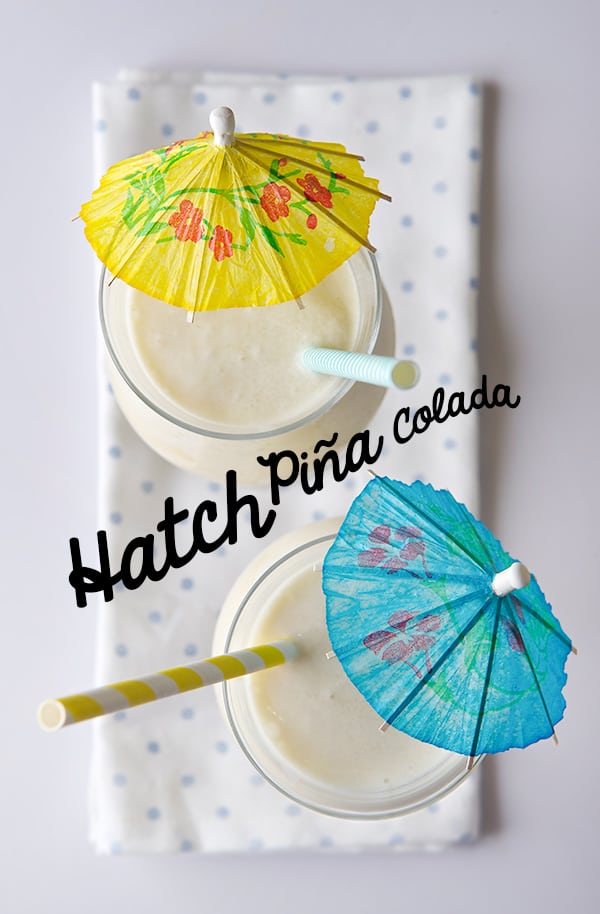 Hatch Piña Colada
Makes 4 / 8oz cocktails or 2 Sassy ones.
1 cup fresh Pineapple juice
1 cup fresh pineapple chunks
1/2 cup thick coconut cream*
4 Oz. Coconut sugar-Hatch Simple Syrup, recipe follows.
1 hatch chile from the syrup, no seeds.
6oz. Spiced Rum… more, less,  upon how tipsy you want them, your call.
1 generous splash-ah-roo of Maraschino liquor, or a little splash of Maraschino juice from the cherries, if you wanna cherry it up!
3-4 Cups Ice cubes
Preparation Method:
1. Chill your glasses.
2. On a Blender place all the ingredients, blend the heck out of it until smooth and frothy.
3.Serve on chilled Glasses, pull out the umbrellas and straws.Enjoy!
Notes: I used Trader's Joe's Coconut cream, it is amazing, has no sugar added is thick, creamy and rich coconut flavor.
Coconut Sugar-Hatch Simple Syrup
1/2 cup organic coconut sugar
1/2 cup  Turbinado sugar
1-1/2 cup water
2-3 Hatch Peppers, cut with a knife into strips, with out detaching the steam. see photo below.
In a small pot bring water and chiles to a boil simmer for 3 -4 minutes. Add the sugars, stir until dissolved. Bring to a simmer remove the chiles and transfer them into a 2 cup mason jar. Reduce the syrup until a lose glossy and glistening consistency. Set aside and cool for a few minutes. While still a bit warm add the syrup to the mason jar with the hatch chiles in it. Let it cool off completely before use. Best if made one day in advance for greater concentration of flavor. But If not, no biggy it taste delicious any way! Leftover syrup, Pancakes and Bacon any one?…ehem.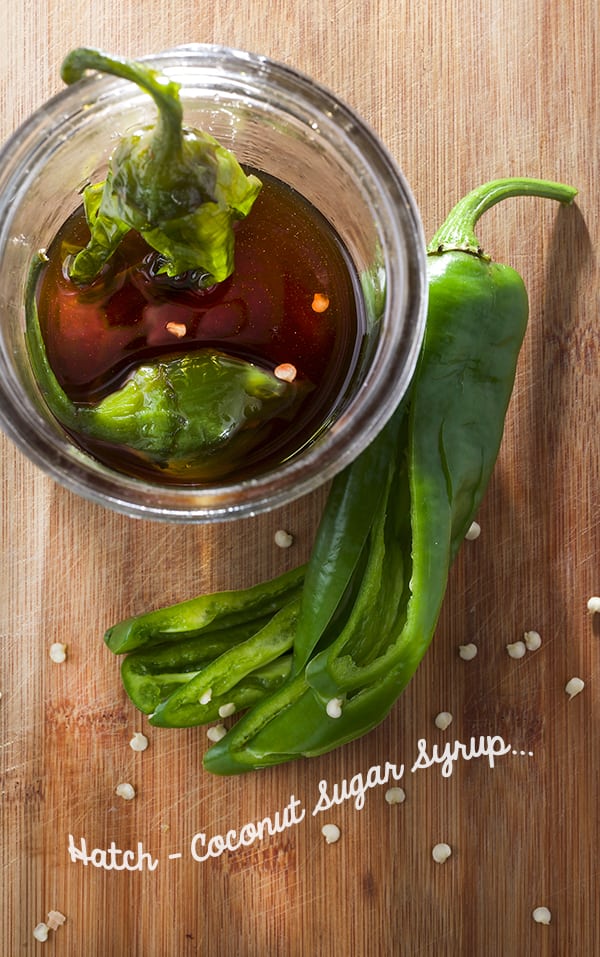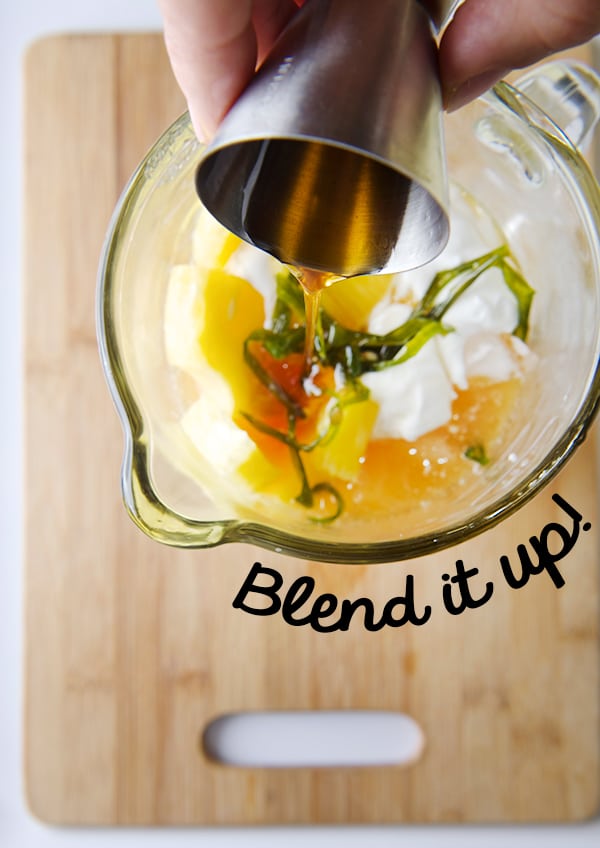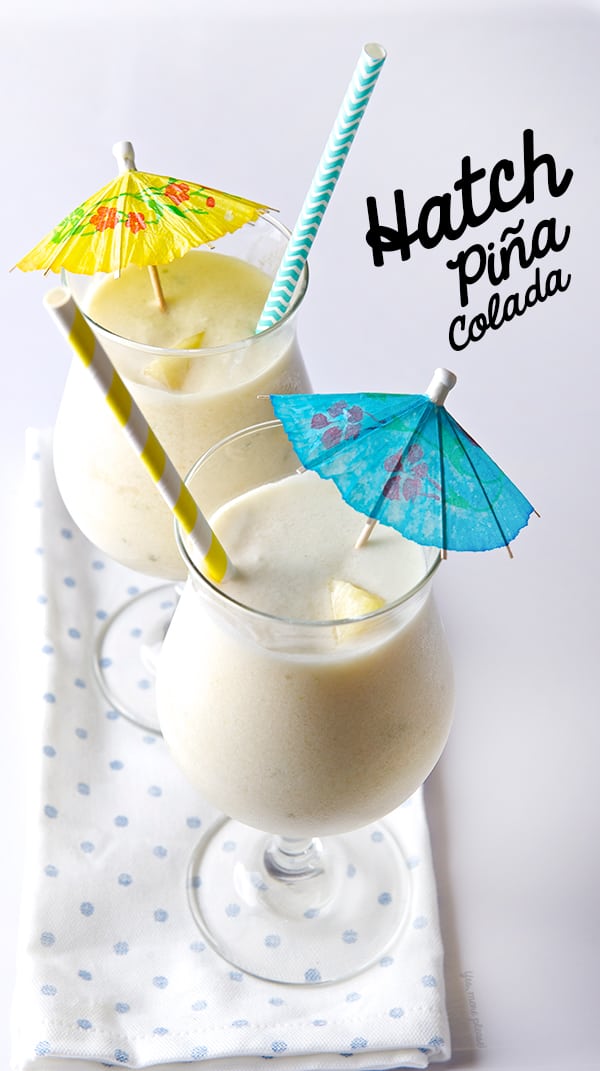 Music pairing: Guardians of the Galaxy:
Awesome Mix, Vol.1 Full Soundtrack