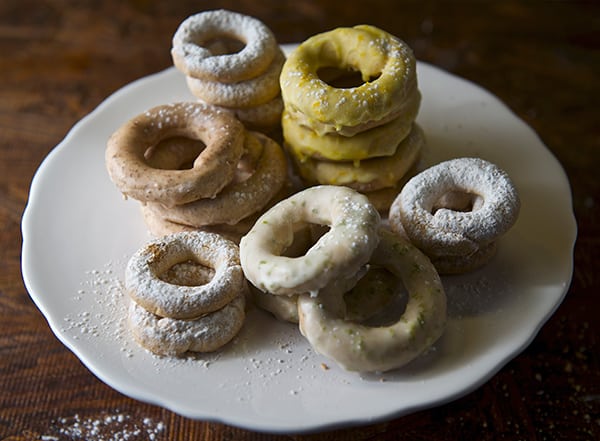 These cookies are originally from Sinaloa, Mexico and traditionally made in Sonora and Chihuahua. They are called "Coricos" or "Pinturitas" and they are made with corn flour ( a.k.a. MASECA), dry corn flour, lard or vegetable shortening, sugar or turbinado sugar, cinnamon, and vanilla. They are traditionally baked in brick-wood ovens that is the traditional recipe.
I got inspired and changed the recipe a bit. I used butter or coconut oil, a conventional oven and some aromatics and citrus to enhance the flavor of the cookie.
I suspect that by now you will be asking yourself what is MASECA? And why MASECA?
Maseca is a brand that uses a play of words: Masa(dough) and Seca (dry) .After all it is a dry corn flour commonly used to make corn tortillas. Now, before I answer the why,
I do have a request from you: please, do not judge these cookies by the fact they are made with the same flour you make corn tortillas. I know it sounds a bit odd but believe me you have to try this recipe. They are the most simple and utterly delicious cookies. In fact, I could say Coricos are one of my favorites cookies.
They are crumbly with a nutty flavor from the toasted dry corn flour and not overly sweet. It's this simplicity of flavor that allows you to add any aromatic spice like cinnamon, vanilla, orange blossom water, orange zest, lemon, zest, or cardamom.
The dough is so simple and playable, it is great to make with kids, plus you do not have to wait for a resting time or chilling the dough. You can have these delicious gluten-free cookies in less than 30 minutes!!!.
This dough also works well if you roll it out it and make cut outs for decorated cookies. Although their more traditional shape looks like a ring you can make them any size and shape you like. These Corico cookies are usually eaten plain, but I like to dust them with a little powdered sugar and cinnamon for a simple tea or coffee treat, although recently I experimented with some glazes and I have to say I'm in trouble now. The glaze makes them ridiculously good and you'll see what I mean…
Making cookies makes me happy. So many recipes…so little time! I'm especially fond to this recipe because it's simplicity and with glaze or no glaze they taste so good to me either way…
I hope you like them and I would love to hear your feed back, and new discoveries. Enjoy!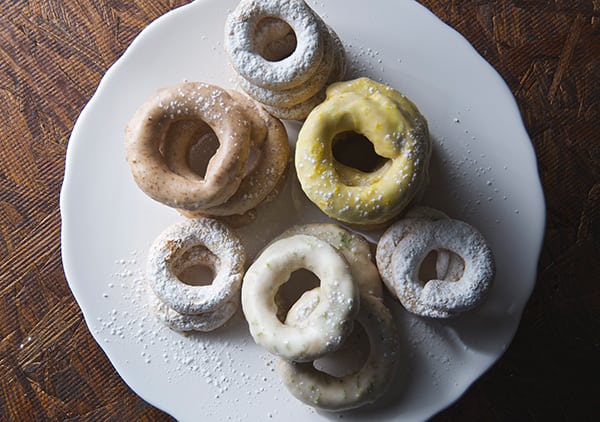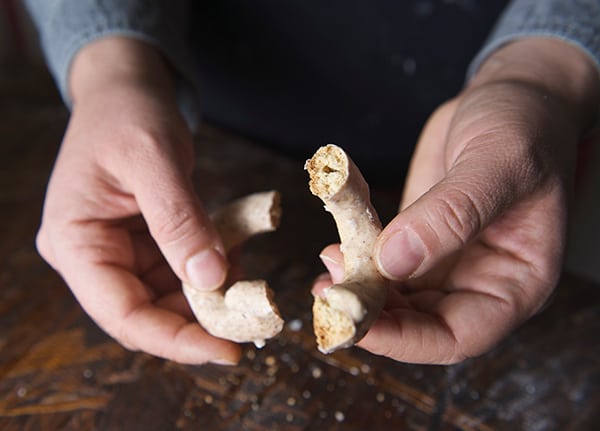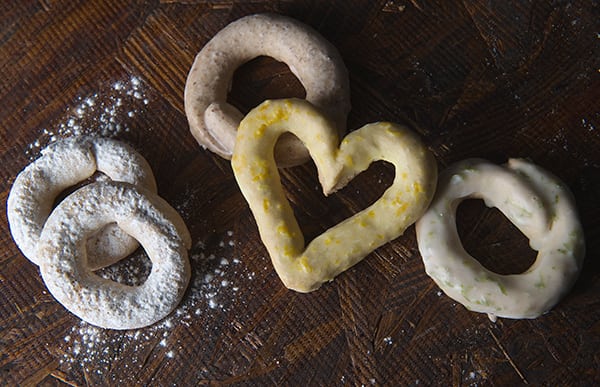 Corn Flour Cookies
Makes 2 dozen – 2.5" rings cookies
2 cups masa harina MASECA
½ cup butter (1 stick, 4oz, 125 gr) softened-room temperature
1 cup sugar
1 egg
1 teaspoon vanilla
1 teaspoon cinnamon
1 tablespoon orange blossom water (optional, but highly recommended)
¼ cup up to ½ cup of water, milk or orange juice.
Preparation:
1. In a bowl, cream the butter with a wooden spoon or using a hand mixer at low speed.
2. Add sugar and mix until a bit fluffy. Add egg, vanilla, cinnamon and orange blossom water. Mix until a bit fluffy and well combined.
3. Add ½ of the corn flour, mix until combined, add the water little at the time and the rest of the corn flour until a soft dough, that resembles like play-dough.
4. Form a small ball If it does not holds together or cracks on the edges when press, add a teaspoon of water a the time until the dough holds together, is not sticky and do not crack on the edges.
5. Now the fun begins! Take a little round ball and roll it into a cylinder then shape into a ring. Press the two ends slightly to close the circle. (no need egg wash or water to seal)
6. You can make any shape or size, coins, balls, thumbprints, or roll the dough and make cookie cut outs. You name it. Have fun!
7. As you go, place the rings on a cookie sheet lined with parchment paper.
8. Preheat the oven at 350 bake for 18-20 minutes until slightly brown. Remove from oven wait for 3 minutes and then transfer them to cool on a rack.
9. Glaze or sprinke with powdered sugar when they are cool.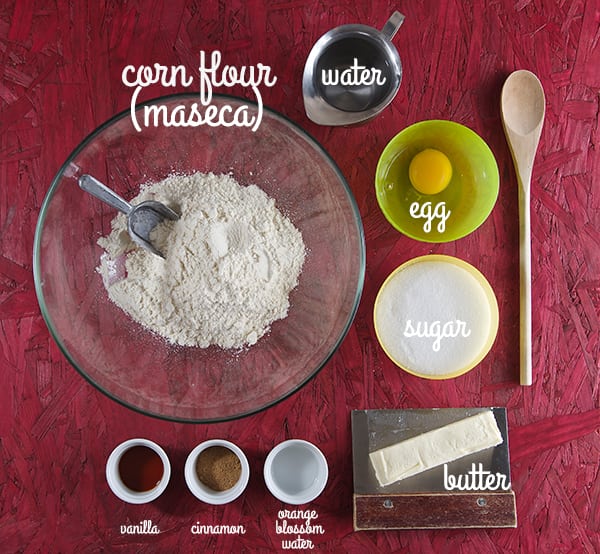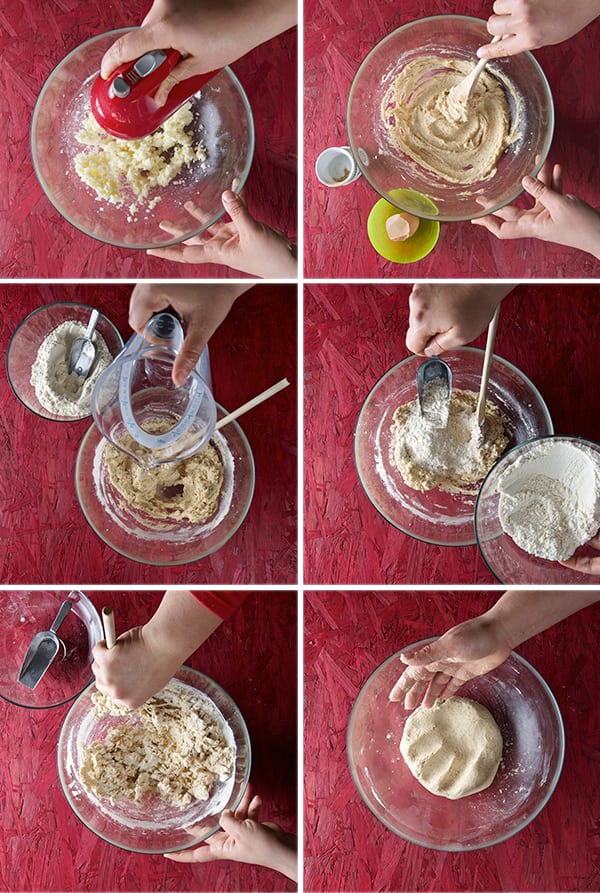 Glaze:
½ cup powder sugar
1-1/2 teaspoons lemon juice or orange juice or milk.
The zest 1 lime, orange or lemon. Or 1 teaspoon of cinnamon.
Whisk all this ingredients until glossy with no lumps. Proceed to glaze. Dry them on a rack.
Enjoy!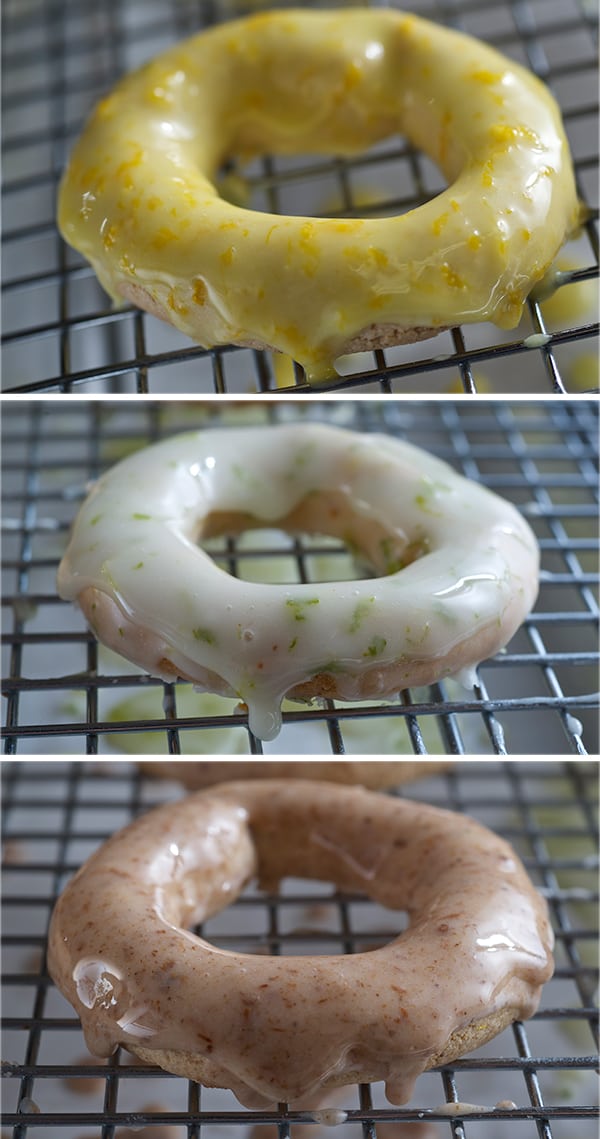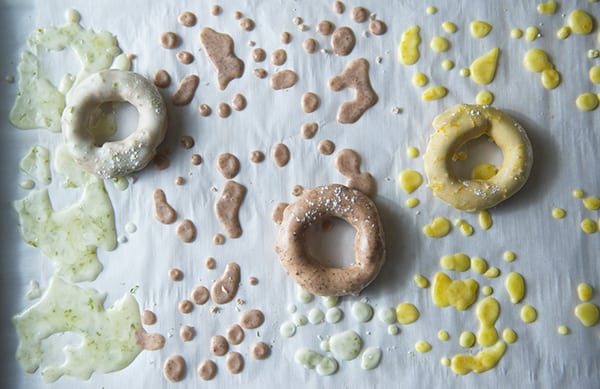 ~Powdered sugar ~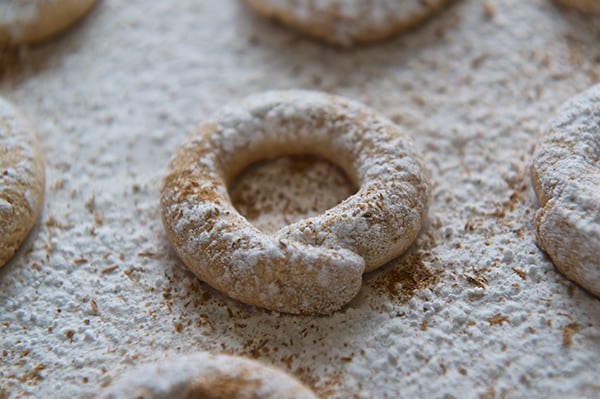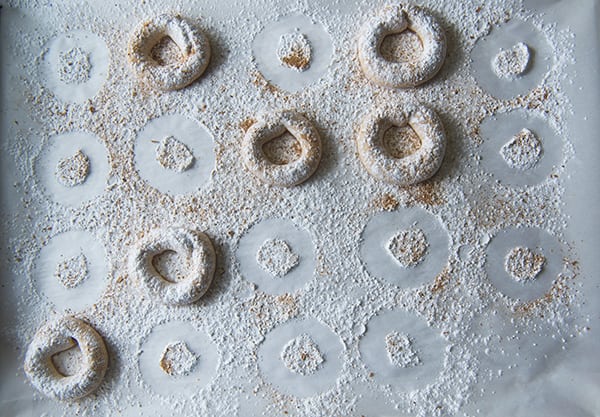 G o t    m i l k ?