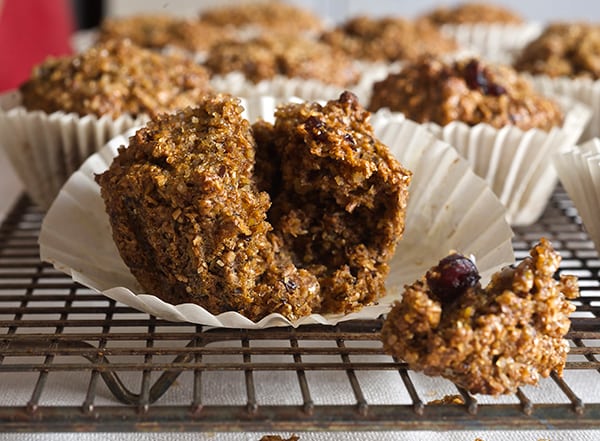 These cranberry walnut Bran muffins are a delicious source of fiber and because of its high fiber content and wheat germ they are a great source of folic acid. They deliver approximately 14-15 carbs per muffin and loads of antioxidants from the dry fruit and nuts.
I like these muffins instead of toast for breakfast with some yogurt or fruit.  As a snack they reduce cravings for refined breads or cookies especially in the middle of the afternoon…  They give me plenty of energy and keep me very full from afer lunch until dinner.
The texture is a bit more dense than your regular muffin, but despite all the fiber content the flaxseed acts like a binder and moisten the inside giving it a soft crumb easy to eat and digest. The cinnamon adds the perfect aroma when you bake them the house smells like apple pie (with out the calories).
These muffins are so versatile; you can create any flavor combination so you won't get bored, there are infinite combinations; like raisins & walnuts, dates& pecans, golden raisins & orange zest, cinnamon & apples, candied ginger and cashews, anchovies & peanut butter….okay, well almost anything… They are so easy and quick to make and to bake that once you have the recipe you can whip a batch of these babies in no time.
I usually bake this muffins once a month,  The recipe it's so fast to prepare and freeze friendly if 16-18 are to many for you, you can freeze half a batch, and reheat them in the toaster oven.
So fall in love with them and start baking a batch!!!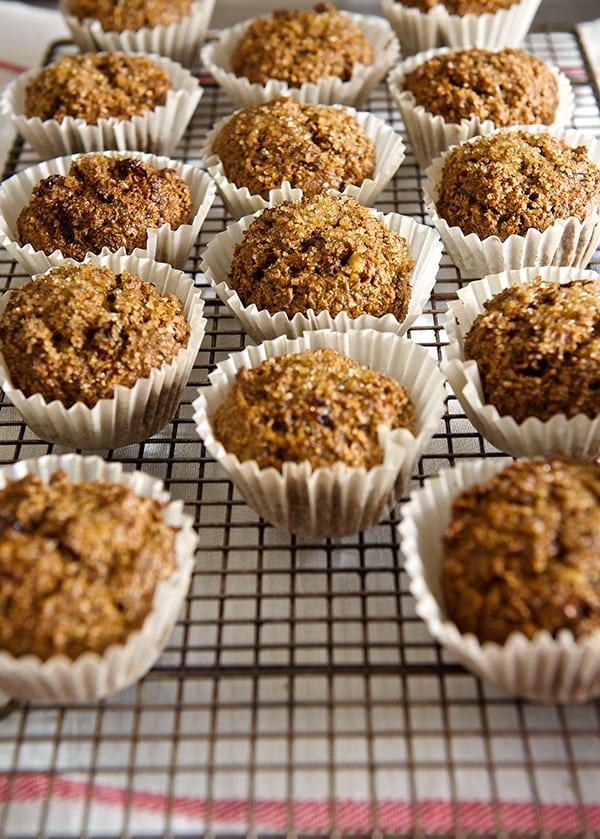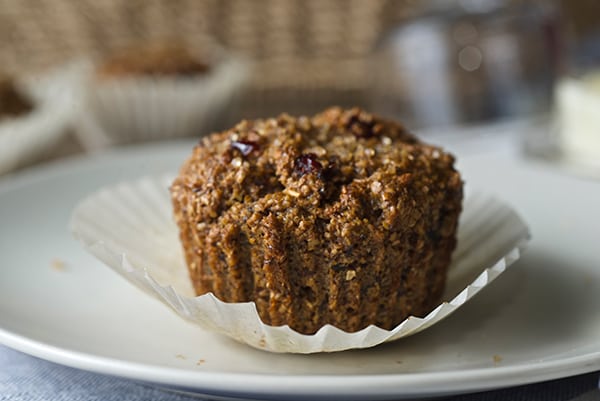 Cranberry- Walnut Bran Muffins
Makes 16-18 muffins -Vegan friendly!!!
4 tablespoons ground flaxseeds
3/4 cup water
2 cups wheat bran
1 ½ cups whole wheat flour
½ cup wheat germ
1 pinch of cinnamon
¾ cup brown sugar, firmly packed
2 ½ teaspoons baking soda
1 teaspoon salt
1 cup non-dairy milk (soy, almond, coconut, rice)
1/3 cup canola oil
1 teaspoon vanilla extract
½ cup cranberries
½ cup walnuts
Sprinkle with:
1/2 cup raw sugar cane
Directions:
1.-
Preheat the oven at 400F/200C
Line with cupcake liners or lightly grease muffin tins.
Measure all your ingredients. (it helps a lot when you are baking so you don't forget any of them! it is worth the step at least the first couple of times you are making them)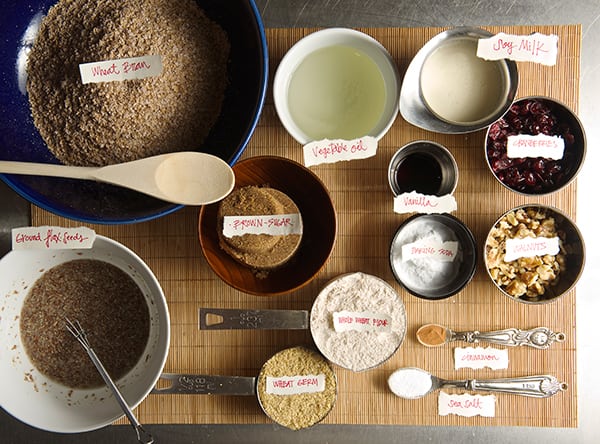 2.-
Whisk the flaxseed and ½ cup of water until foamy.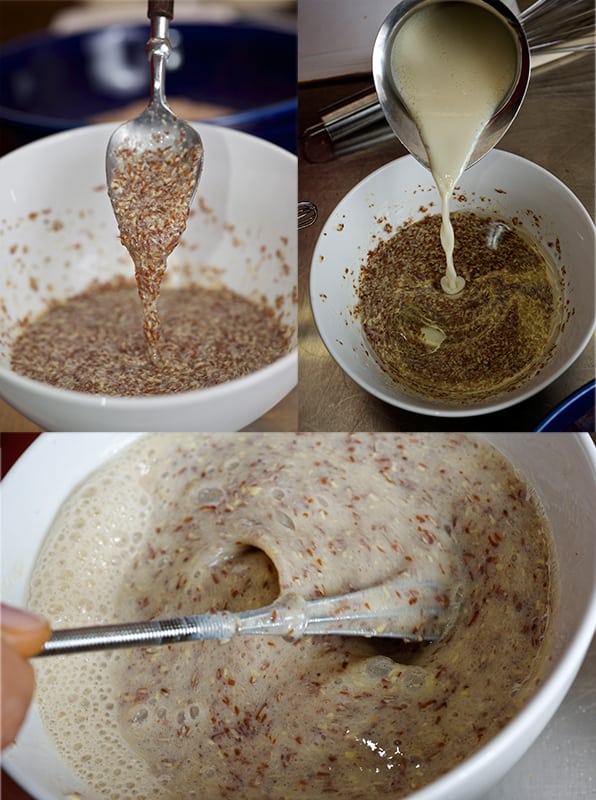 3.-
Combine dry ingredients.(except for the cranberries and walnuts)
Combine wet ingredients until smooth and creamy.
Add together wet and dry until well combined (do not over mix).
Add Cranberries and walnuts fold gently.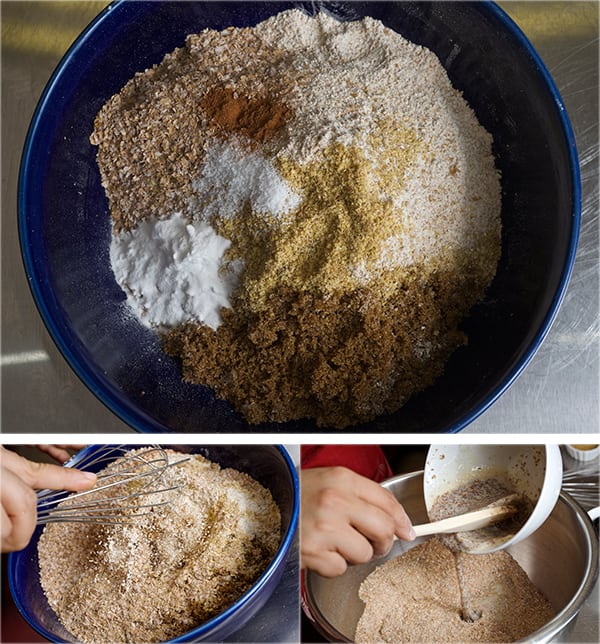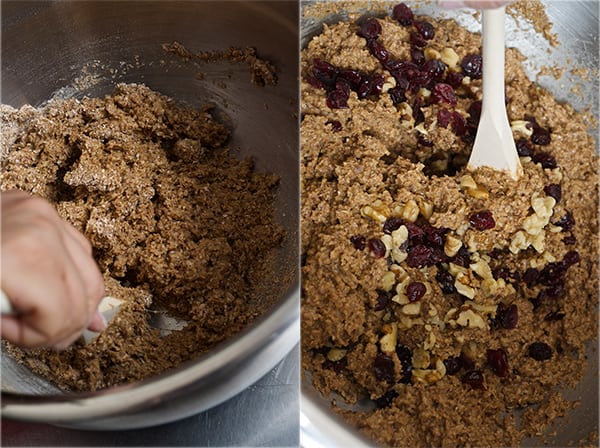 4.-
Scoop into muffin pan, each 2/3 full and sprinkle with some raw sugar cane.
Bake for 12-15 minutes.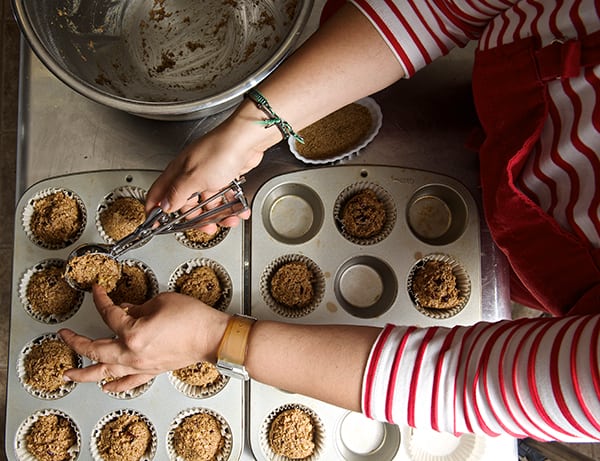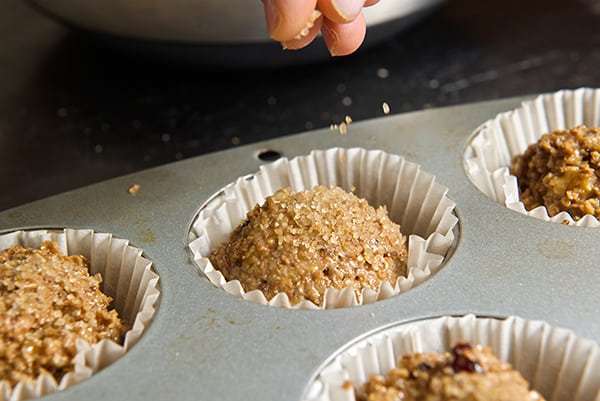 5.-
Wash the dishes while they are baking….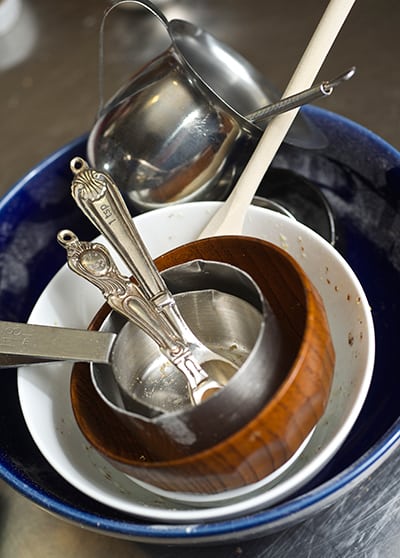 6.-
Cool on a rack…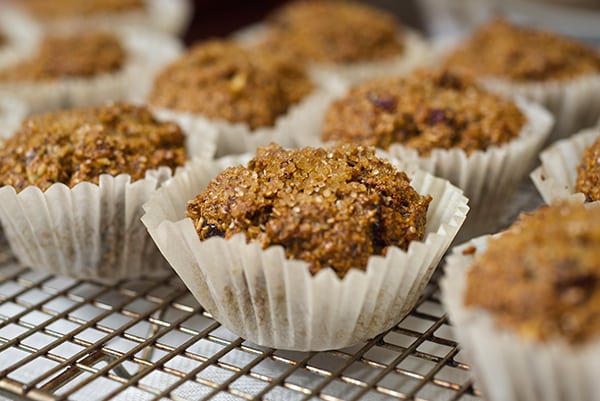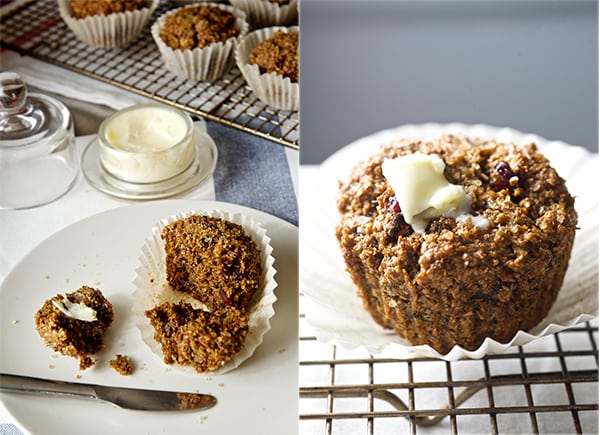 Eat them a little warm with some vegan spread…delicious!