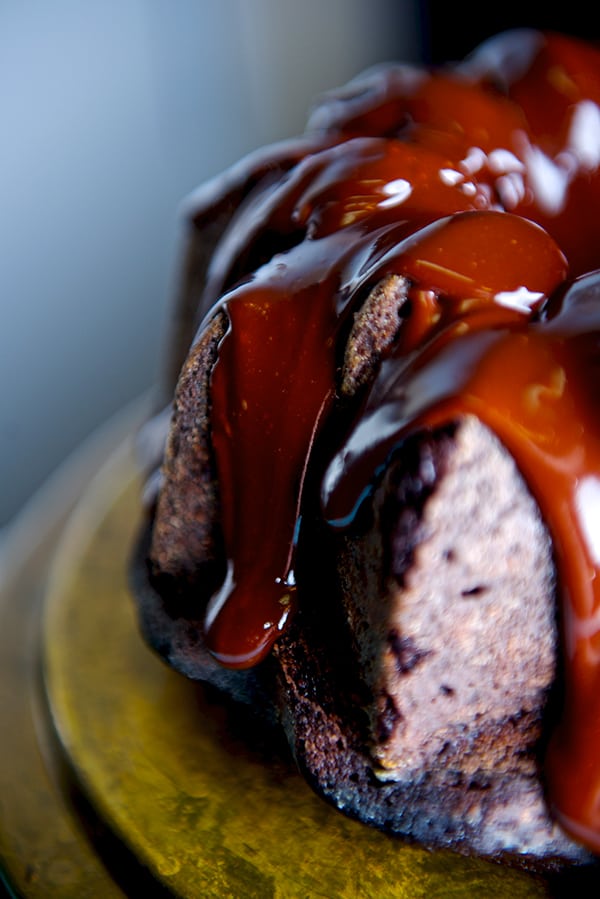 Chocolate, One of the most beautiful words in the world!… Just to say the word makes me happy, and reminds me of the Judy Garland song… when I'm making this Devil's Chocolate and Ganache Cake. I always think positive thoughts. When it comes out of the oven, Hallelujah!.. get happy… forget your troubles…you better chase all you cares away… Oh yeah! That's how happy this chocolate cake makes me. And well what else is there to say about the comfort that brings you when you bake your own cake?. The whole house smells like warm endorphins that activate your happy brain cells.
It's a simple batter. You'll need one bowl or two, and the best quality butter and cocoa powder you can get. The better your ingredients, the better results you will get.
That's one of the keys when you are baking: always use good quality ingredients (from the eggs to the vanilla extract). If you care about them, it will be fantastic!. All ingredients when you are baking MUST be at room temperature. Read the recipe twice. Measure everything correctly using measuring cups for dry ingredients and a larger liquid measuring cup for wet ingredients. Get in the baking groove, nice music, enjoy yourself…
Here is some music link that will set your baking mood…  http://www.youtube.com/watch?v=VGk3tY4yP7k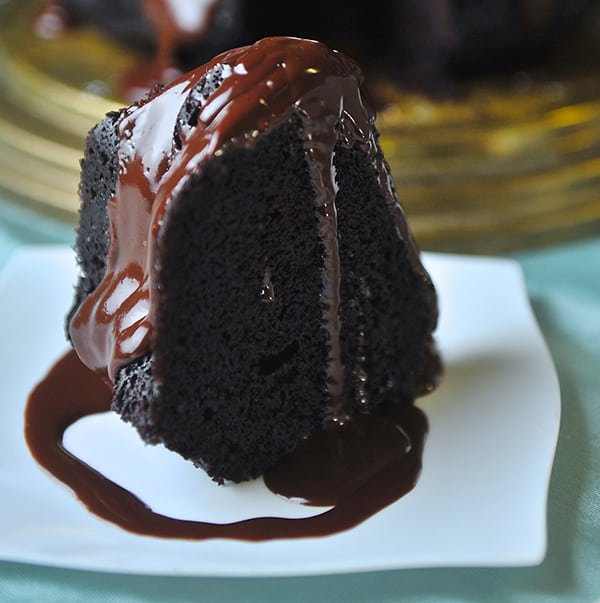 Devil's Dark Chocolate Cake… get happy!
Makes 1 -12 cup bundt cake
4 ounces bittersweet chocolate, chopped *
½ cup Vegetable Oil
1/2 cup melted butter
1 cup sugar
2 large eggs
2 cups unbleached all-purpose flour
½ – ¾ cup dutch Process cocoa Powder (Valrhona, Cocoa Barry)
1 tablespoon baking soda
¾ teaspoon salt
1 cup strong-brewed coffee -not hot just warm.(I used Medaglia D'Oro instant espresso powder)
1 cup of butter milk ( or 1 cup of whole milk + 1 tablespoon of vinegar or lemon juice)
1 teaspoon Vanilla extract
Method:
Preheat the oven 350F / 176C
Butter and dust with cocoa a 12 cup bundt pan.
Melt the bitter sweet chocolate, using a double boiler on low heat, stirring constantly. Scrape the melted chocolate into a medium size bowl and let cool slightly.
Whisk in the melted butter, oil, and sugar until smooth. Add eggs one at a time and mix.
In a small bowl, Mix the dry ingredients, flour, cocoa powder, baking soda, salt.
Start by combining half of the dry ingredients to the chocolate mixture along with ½ cup of the coffee and ½ a cup of the butter milk. Whisk until smooth. Add the remaining dry ingredients, coffee and butter milk and whisk. until smooth.
Poor the batter into the prepared pan and bake in the lower third of the oven for about 45 minutes or until a toothpick inserted in the center of the cake comes out with a few moist crumbs attached. Remove from oven and cool on a rack for about 10-15 minutes, then turn it out and let it cool completely.

* My favorites: 70% Cacao Bittersweet Scharffen Berger, 72% bitter-sweet Michael Cluizel, El Rey Venezuelan chocolate, 70%- 80% Callebaut.
Chocolate Ganache:
1 cup heavy cream
10 oz. Semi-sweet or bitter-sweet chocolate finely chopped.
1 tablespoon of butter
1 tablespoon of agave nectar
1 tablespoon of brandy or cognac or any liquor of your preference. ( omit this ingredient if cooking for kids)
Method:
In a small pot heat the heavy cream until small bubbles form around the pan ( do not let it boil)
Place the chopped chocolate in a medium size bowl, pour the hot heavy cream over the chocolate let it stand for 3-4 minutes so the chocolate warms through. Whisk gently until the mixture is smooth, add butter mix until is melted, add the liquor mix. Add the agave nectar for a shiny finish.
Spoon the Ganache over the cake… save extra for plating.. for when you want a little more …

Sprinkle cayenne pepper or cinnamon for a little  accent on the cake…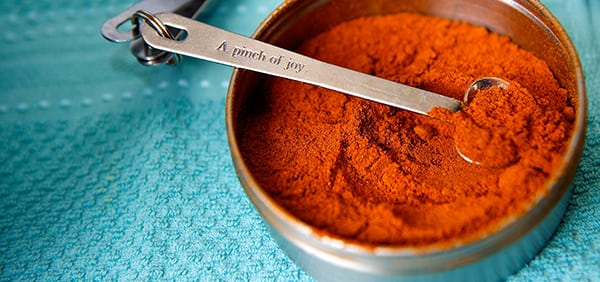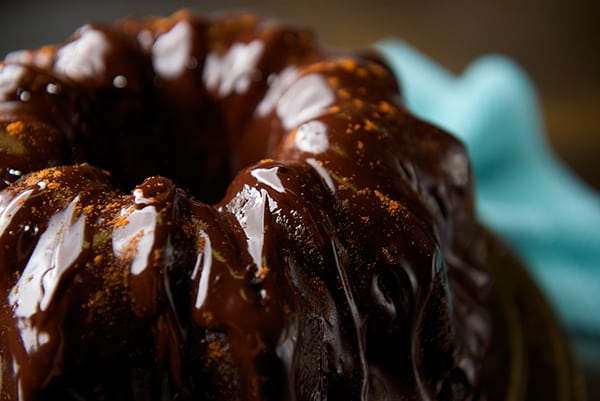 Get happy, Chocolate cake!
Music Pairing:Judy Garland "Get Happy"