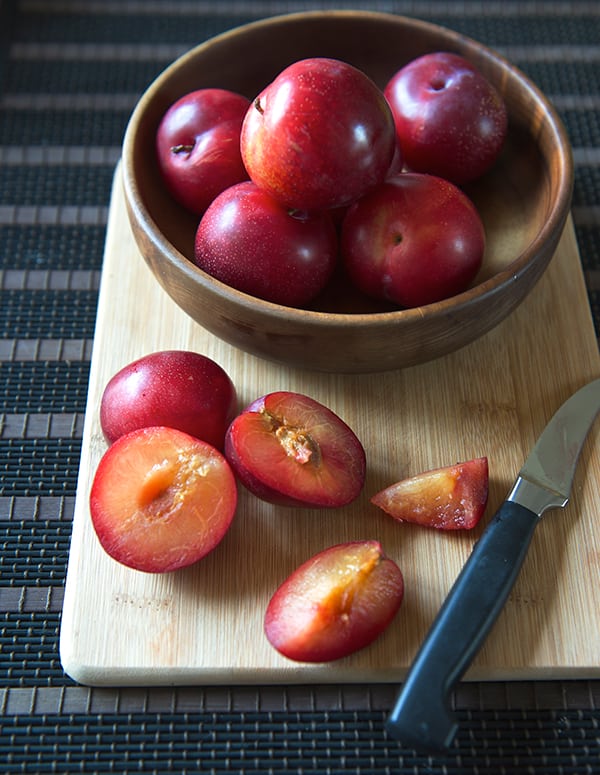 My mouth waters with this recipe…Juicy and sweet red plums chunks, a hint of spice from the jalapeño, aromatic cinnamon, clove and fresh ginger to brighten up the flavor. The kitchen smelled like a sinful geisha wardrobe. This Chutney is very versatile. It pairs great with some grilled pork chops, purée a couple of tablespoons and use as glaze for baby pork ribs, serve along grilled or roasted chicken, Pan seared Mahi-mahi or any white flesh fish. Toss one or two spoon fools into a steamed bowl of quinoa, add a couple of pinches of salt and you will have a great side. As an appetizer will go wonderful with some triple cream brie, baked brie or goat cheese, some crackers or crostinis… sigh*
Of course on a simple toast with a little butter, to wake up with a kick in the morning a cup to tea or the ultimate pairing: On a melted ham and cheese sandwich…Oh! yes my friends, a sinful combination. Before your eyes something so simple can become so ridiculously good…
Have a great Memorial weekend, and enjoy the simple pleasures! Make this Red Plum-Ginger-Jalapeño Chutney, put it on your pocket, take a road trip, place it on your basket of goodies along with cheese and crackers, snack, rest, repeat…Enjoy!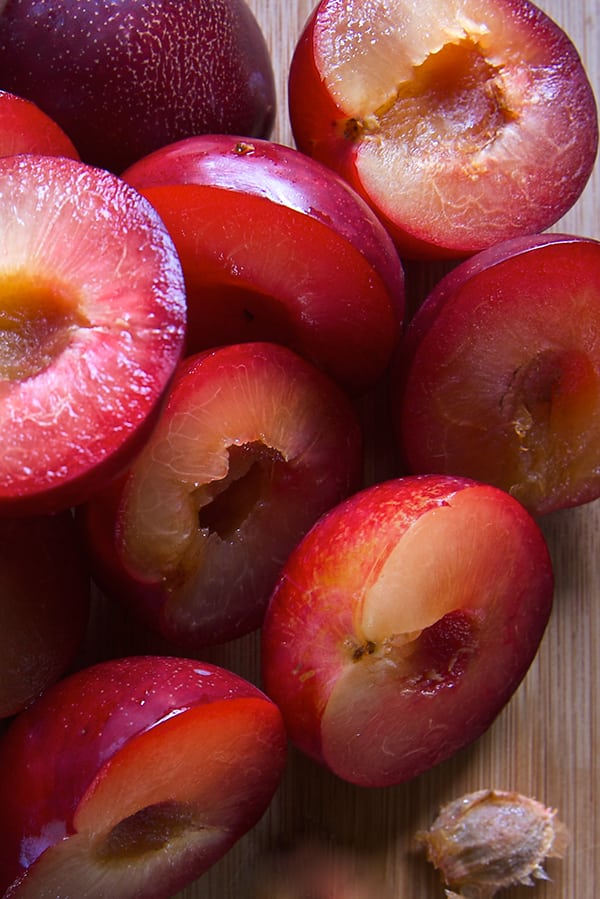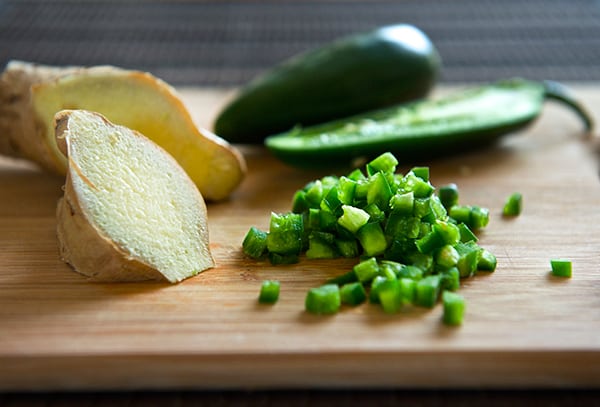 Red Plum-Ginger-Jalapeño Chutney
Makes 2 cups
8-12 ripe Red plums pitted and cut in quarters and eights.
¼ cup turbinado sugar
6 tablespoons of honey (Adjust honey amount depending on the plum sweetness)
1 teaspoon of olive oil
1-2 small diced jalapeno
1-2 teaspoons of fresh grated ginger
1 teaspoon apple cider vinegar
1 stick of mexican cinnamon
A dash of ground clove.
Making the chutney:
Over medium high heat in a stainless steel pan place the plums, sugar, honey and cinnamon stick. Let the plums warm trough about 4-5 minutes. Once that the sugar and honey start looking bubbly, add the grated ginger, diced jalapeno, cider vinegar, olive oil and the dash of clove. Let simmer for about 5-6 minutes, until the juices look translucent and some of the plums have started to get soft and you can smash them easily with a spoon. Turn off the heat and set aside. Keep on a glass jar, refrigerate after cooling down, it lasts for 1 week in the refrigerator… if you are lucky!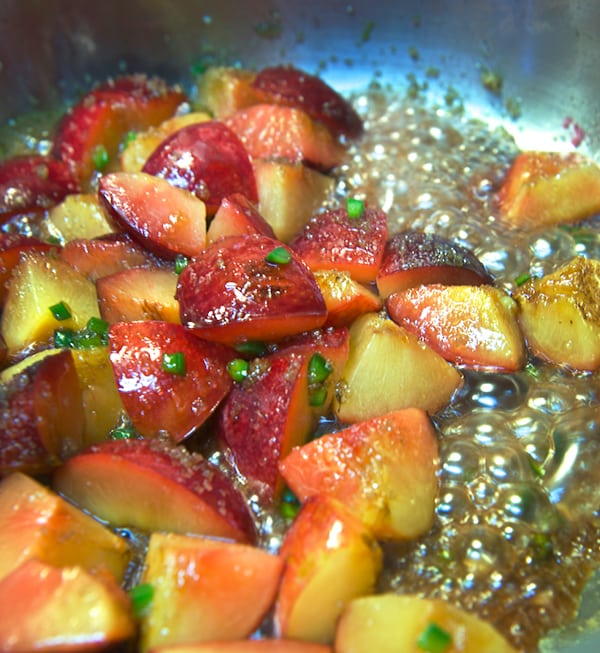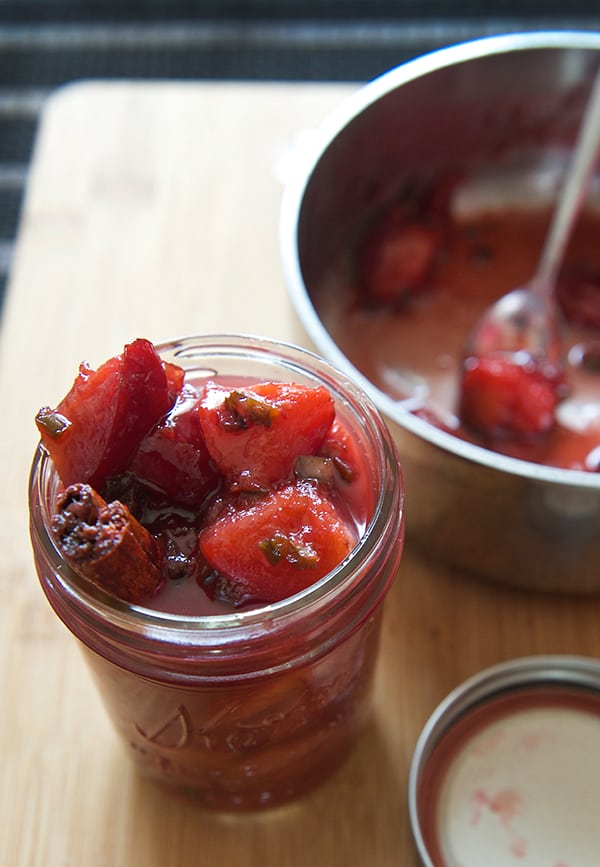 Red Plum-Ginger-Jalapeño Chutney
I know it might be a little early for plums, but this weekend you can find them the weekend
at the Farmers Markets here in Austin, Tx!
Music pairing: Electric Light Orchestra: Mr. Blue Sky