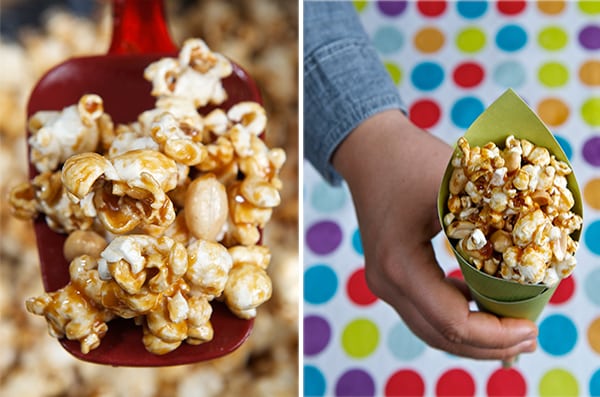 Do you remember those little boxes with caramel popcorn and peanuts with the sailor and the little present inside?…Well, if you liked that kind of popcorn you are in my boat. Butterscotch popcorn is so easy to make, I can not believe that 4 ingredients taste so incredibly good… I need to warn you this is highly addictive… once you eat one you can't stop… imagine what the caramel sugar and the butter do to the little fluffy and crunchy popcorn! It creates a light crunchy coat of sweet and nutty flavor. When you pop the little morsels in your mouth the crunchy sound hits your brain the glands on the side of your throat start cramping and your eyeballs are about to fall … Sweet, crunchy, nutty, buttery, salty, .. all your ultimate snack wishes come true in a single little morsel…
For this reason and every bodies sake I adjust the recipe for a moderate amount, it makes approximately 16 cups of popcorn. Do you think is to much? Wait until you try the first bite…
You should share it as soon it comes out from the bowl. It is ideal for a rainy sunday afternoon, movie night, and definitely will make good treats for halloween, or any other kid friendly celebration.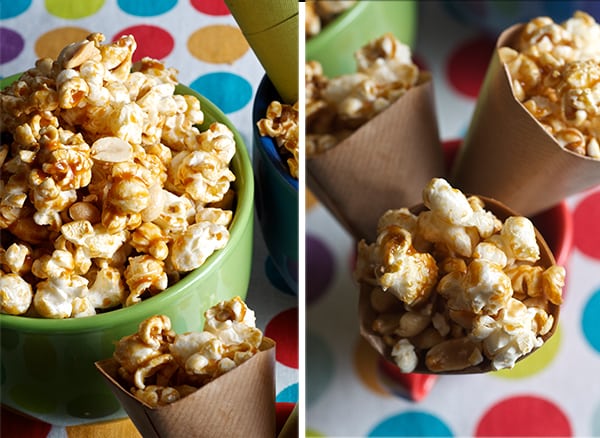 Butterscotch Popcorn with Roasted salted Peanuts
Yields 16 cups
½ cup of corn kernels
2 tablespoons of canola
1 teaspoon of kosher salt
½ cup roasted lightly salted peanuts
(you can change peanuts for pecans, cashews, almonds any nut you like!)
For the Butterscotch:
½ cup sugar
¼ cup water
½ cup butter
Directions:
1. Pour oil into a large pot and add popcorn. Heat over medium-high heat. place a fitting lid tight onto the pot but leave a little space on one side for steam to escape.
2. Pop the corn. And when the popping slows down turn off the heat. (you can use a kettle pot or microwave natural popcorn no salt no extra flavoring)
3. Pour popcorn into a large bowl and season with salt.
4. Add a layer of nuts over the popcorn, so when you poor your caramel they do not sink on the bottom of the bowl.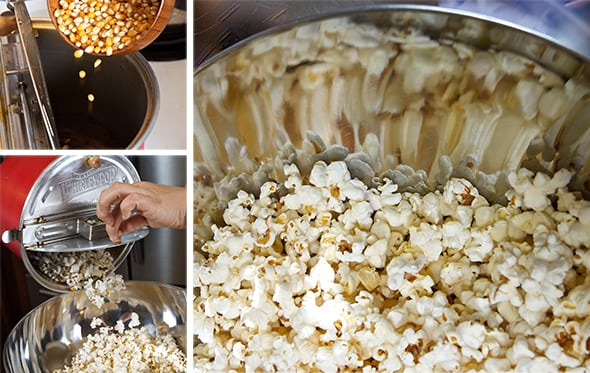 5. In a shallow pan over medium high heat place the sugar in the center and water all around
6. Once the sugar is dissolved and start simmering start paying carefully attention to the color of the sugar. It needs to reach an amber golden color.
7. At this point add your pieces of butter and whisk.
Once that the foam goes away start whisking faster until you see that the sugar and butter fat is emulsified.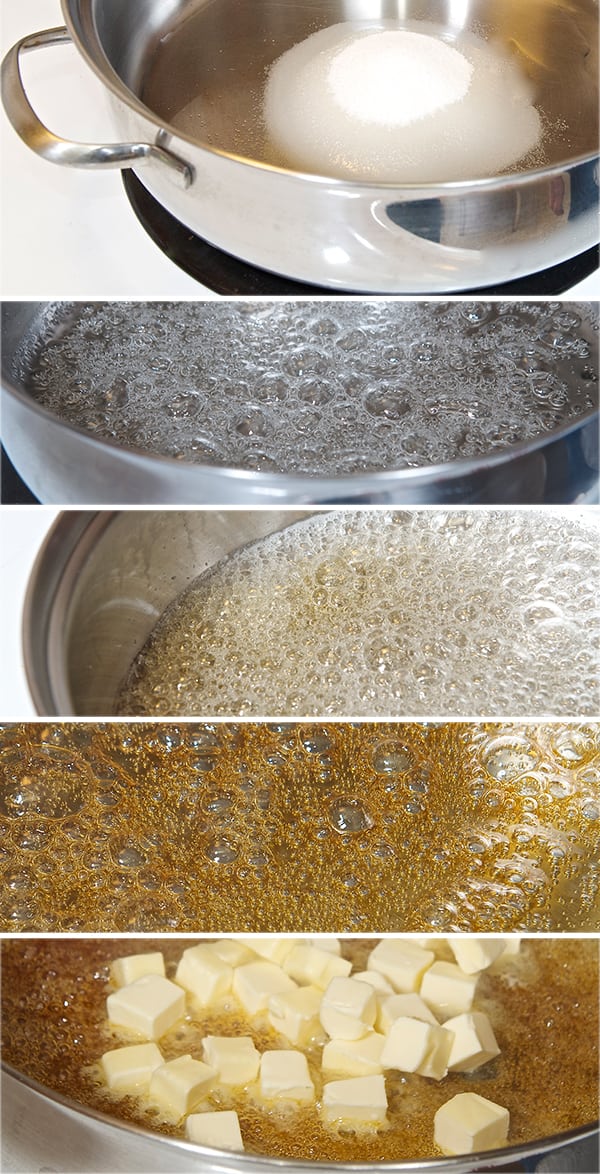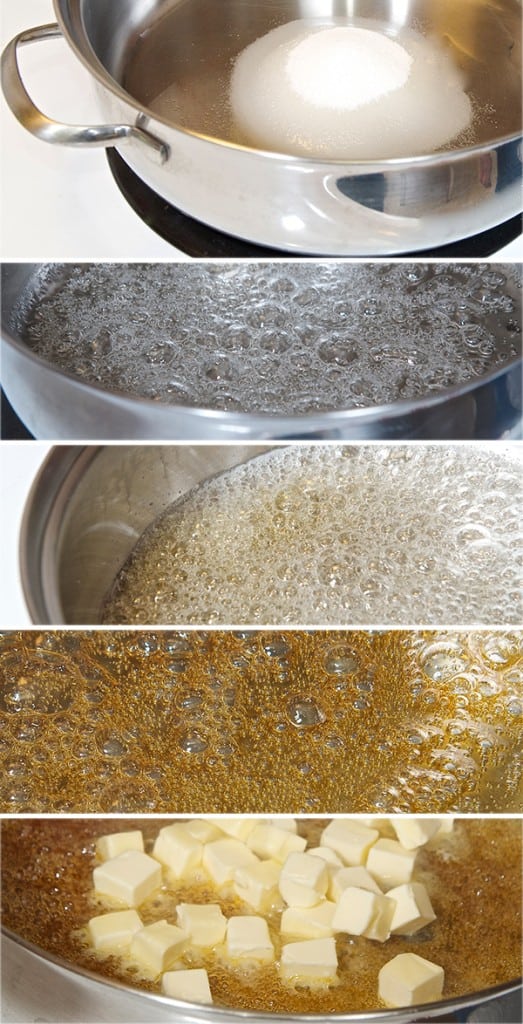 8. Promptly add this mixture to the popcorn bowl and with the help of two rubber spatulas start mixing the popcorn until evenly coated.
9.Cool the popcorn for about 5-8 minutes until dry and crunchy. Shake the bowl to separate the popcorn.
10. Leftovers keep well for 4-5 days in a sealable  bag or air tight container…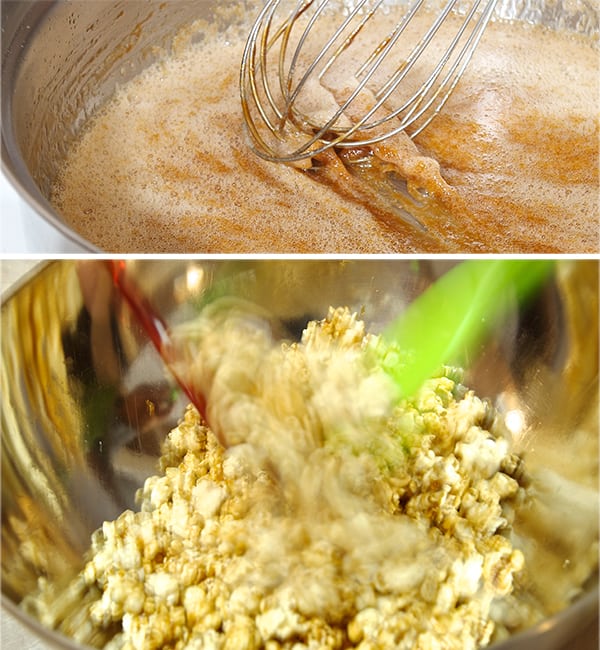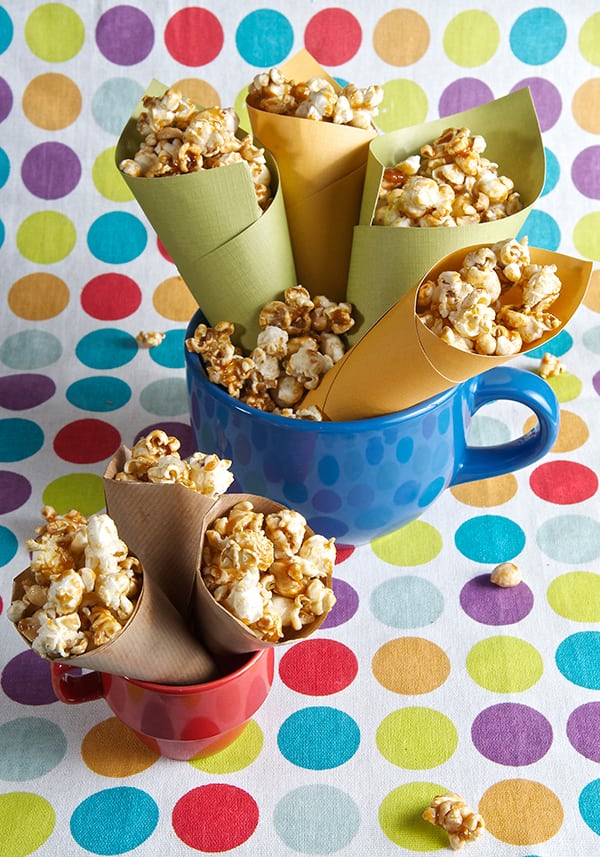 Have fun!