1

,

2

,

3

,

4

,

5

,

6

,

7

,

8

…….

Maaangoo

!..

It's Friday and even if your week is not over yet, you must chill. I'm gonna be posting one drink every Friday, just for a little reminder that when ever your weekend starts you must relax and try to have some fun. Ian and I we are very homebodies; we like to stay at home relaxing and making our own treats. Don't get me wrong we do go out every now and then, but the truth is that is always more relaxing to have a drink in the safety of your home.
This Mango-Basil-Pomegranate Daiquiri is refreshing and not too sweet. The basil brings so much freshness and the pomegranate kernels burst and pop in your mouth adding some texture, you're gonna love it.
To get you in the Friday mood put some Mambo music Like Perez Prado, The King of Mambo.
Here is some link to the proper music to play while you prepare your drink!

Also I have included some Mambo steps just in case you want to shimmy… Have fun!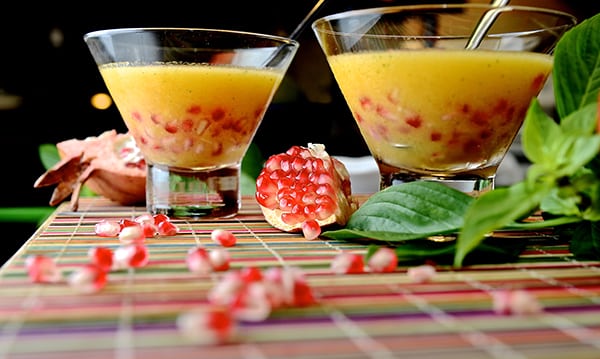 Mambo Mango
Mango-Basil-Pomegranate Daiquiri
makes 4-6 drinks
2 cups fresh Mango peeled and cubed. (I you can not find fresh, frozen mango works like a charm!)
2 cups of ice
6-8 Basil leaves ( I used Thai Basil, you can use any basil you have on hand.)
2-4 parts of white Cuban rum (this is up to you!)
1 part of Grenadine
a splash of Pomegranate juice
squeeze of lime
Garnish with fresh pomegranate kernels. ( Little pieces of strawberry will work as well.)
Directions:
In a Blender Place all ingredients, Blend until smooth.
Serve on chilled short glasses.
I cut my straws on a bias to sip more easy and I added the pomegranate kernels and a little spoon to eat them as you go.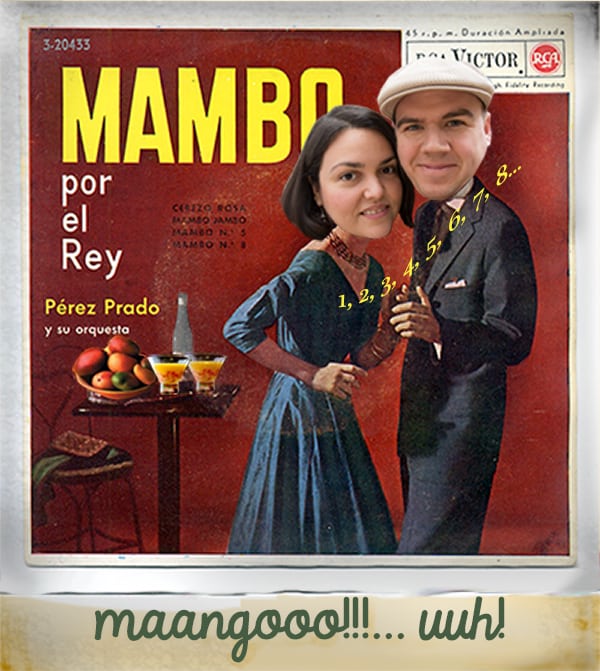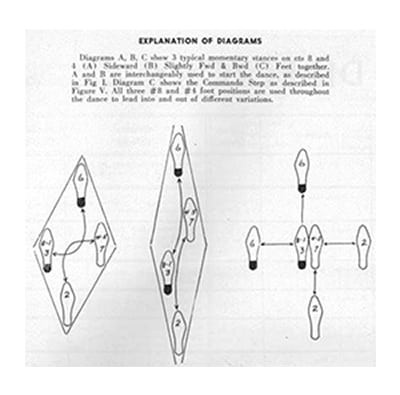 Mangoooo!!!