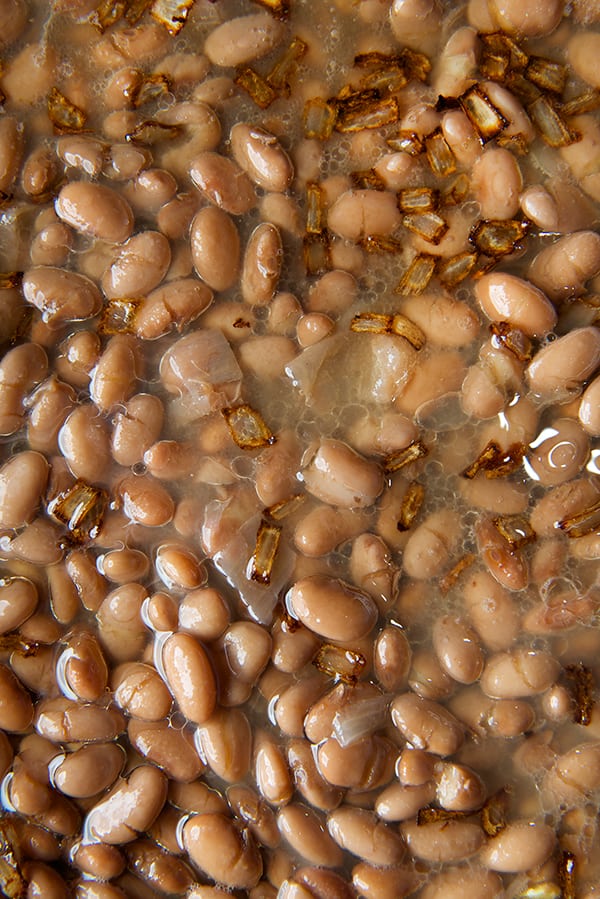 Cooked, de la Olla, or Refried… I want to share with you my love for beans and how I bean.
I'm from Mexico. Along with corn, this simple food is a staple in our national diet. There are many great foods from my homeland but homemade beans have a way to my heart. The warm earthiness, texture, and flavor of a well-prepared pot of beans, this is my comfort food. In fact "frijoles de la olla" boil-cooked beans are my "last supper" meal. With this said, you can imagine I'm very particular and appreciative about identifying truly great beans.
My love affair with beans' simplicity that made me realize how many versions of "how to cook beans" are out there. They utilize many ingredients, cooking methods, pots, herbs, you name it, and yet most miss the mark for me when it comes to authentic style Mexican beans. I can not understand how something so simple to make has been so misunderstood. I feel the deep responsibility to clear this confusion and define Mexican style beans. After this, you will discover an untroubled path in preparing this Mexican caviar.
Keep it simple. Slow down. When it comes to beans, It is about respecting the ingredient. Slowly and patiently cooking a pot of beans will yield the best pot of beans you ever had. Why cook them from scratch? they taste far better than from the can, period. So let's start.