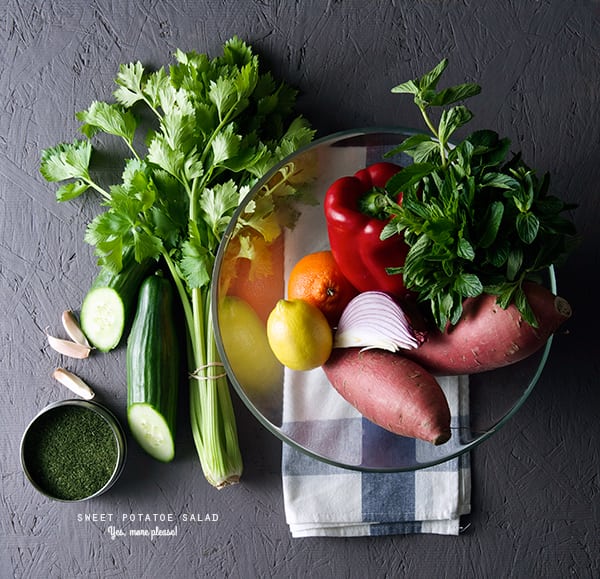 It takes a lot to be a sweet potato…to be more precise 95 days. Along with plenty of ground space and long warm days; they grow best in an imperfect soil. Sweet potatoes grow fast. Deer, japanese beetles, and many other insects love to nibble on their sweet leaves causing light damage to the plant. However, sweet potatoes are so vigorous that they usually outgrow foliage pest problems. When they are ready to harvest, they need to be cured 10 days after they have been cut to develop their sweetness. In late summer, Sweet potatoes often produce flowers that resemble those of morning glory, the ones that are blue and look like a phonograph.
When I learned about the life of a sweet potato, it reminded me of my life.
I, like the sweet potatoes, have grown on an imperfect soil, raised from a divorced parents I grew up in a not so perfect family. It takes a lot to be complete and to develop your persona considering this circumstances. I grew up fast. And just like sweet potatoes I've been vigorously fighting life problems and circumstances that in most cases have allowed me to grow new foliage. Both of my parents have helped me in being who I am today and for that I'm infinitely grateful for every bit of it.
Now, for quite a while, I've been trying to find my so called "purpose" utilizing my passions and skills. Eight months ago, after a long stretch of unfulfilling jobs, I decided to start this cooking blog with Ian, my husband. Finally I felt I could cultivate the life I was meant to be pursue. And we have. We post, we photo shoot, we write, we share, we eat, we laugh and listen to music, we've seen the blog grow and will keep it coming!.
To Ian who often I call "My sweet potatoe" some days is hard to harvest,
but always sweet when I'm with you.
I made this salad thinking of him enjoying the process and watching this blog bloom.
Thank you to all our family, friends and readers for your time, comments and support. You, reading the blog, making the recipes sharing and commenting that's what keep us going. Enjoy!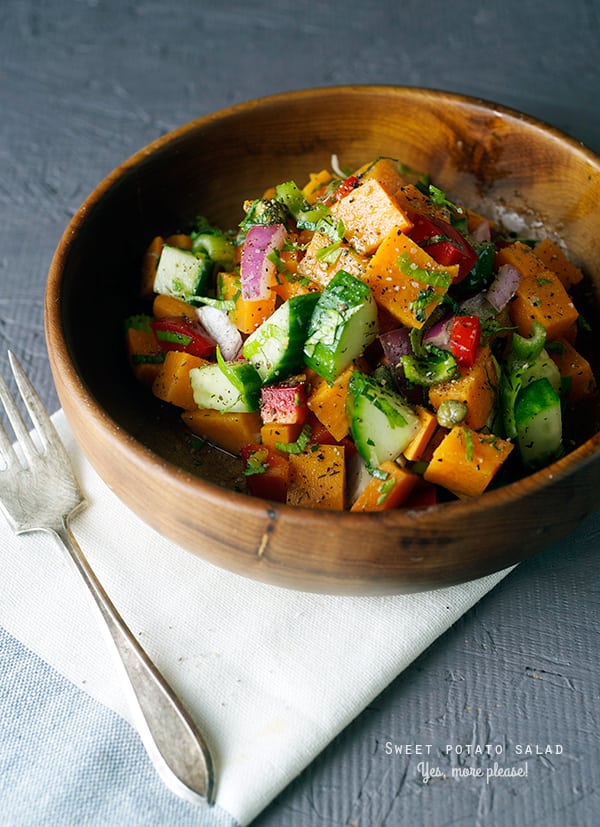 Sweet Potato Salad
Serves 4-6
3-4 medium size sweet potatoes.
1 medium size red bell pepper dice into cubes
1 english cucumber with skin small diced
½ cup celery into small dice, including the leafy parts
½ cup red onion
1 tablespoon of roughly chopped capers
3 tablespoons of fresh mexican mint -yerbabuena chiffonade* see picture below.
(if using spermint, or mint use a little less since the flavor is a bit stronger.)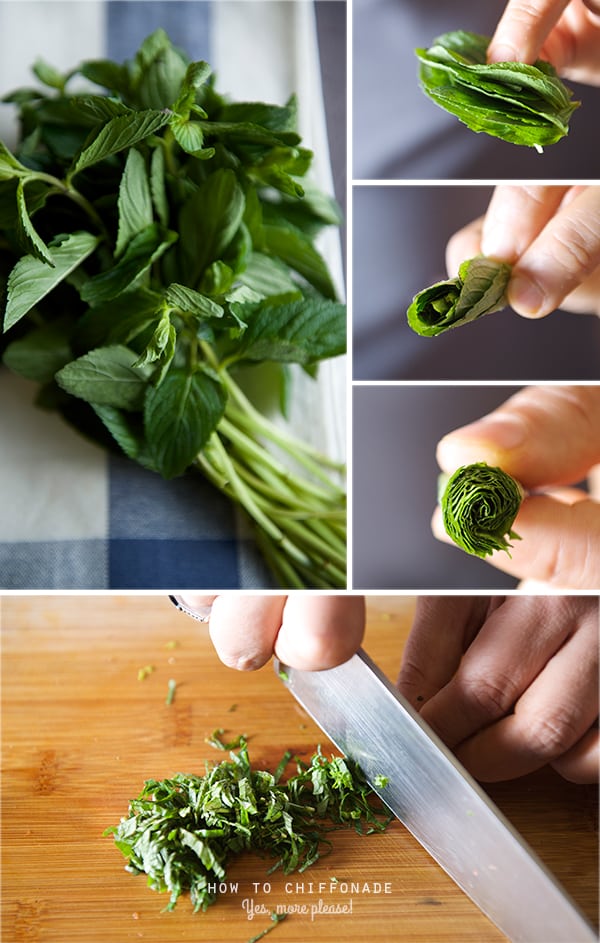 For the vinaigrette:
6 tablespoons of good quality extra virgin Olive Oil I used
3 tablespoos rice vinegar
2 tablespoons lemon juice
¼ cup of fresh mandarin juice or orange juice
1 teaspoon dry or fresh dill
1 garlic clove grated
1 teaspoon salt
1 teaspoon fresh cracked pepper
Preparation:
1. Wash, peel, cut into cubes and boil the sweet potatoes. Cook until firm or al-dente.
When cooked drain and rinse with cold water to stop the cooking process. Live them air dry.
2. Dice, cut, shifonade all the rest of the vegetables and combine them all in a bowl.
3. Wisk all the vinagrette ingredients.
4. Combine the vinaigrette, cooked sweet potatoes and the rest of the vegetables.
Toss until well combined. Serve.
5. This salad taste great if you make it ahead of time. Serve at room temperature.