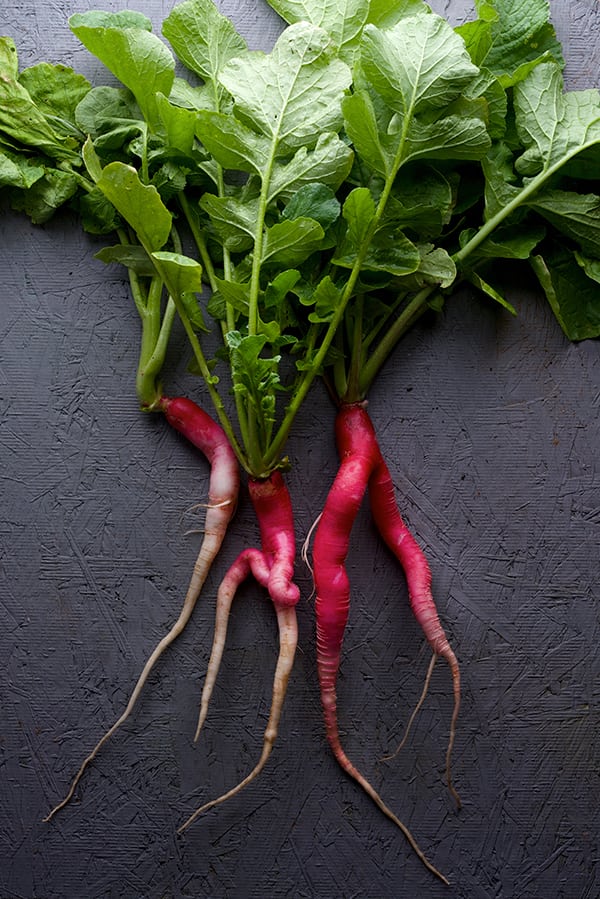 Back in February I started a little garden plot at the Mueller Community Gardens in my neighborhood. First months were rough. I started from seeds that my good friend Elizabeth gave me. Imagine all the possibilities when you are handed a box full of incredible heirloom seeds varieties from purple long green beans, carrots, greens, turnips, roman zucchinis, watermelon cucumbers, radishes, lipstick chili, melons you name it. . Little did I know the challenging scenarios of starting a vegetable garden from seeds. But, nothing like five buckets of patience, a couple good days of rain, plenty of steamy sunshine and a little everyday care to make it grow. Also helpful was the good pinch of serious advice from friends and the experts, like farmer extraordinaire from Boogy Creek Farm, Carol Anne. She is always willing to help and giving the greatest advice. From her I learned that planting a row of green beans beside the tomato plants will give tomatoes company and will help them grow together. She also emphasize the importance to give enough space in between tomato plants for best flavor and juicy tomatoes, and pointed that leggy tomato plants need to be transplanted deeper among many other details that have been very valuable to apply on my little, garden. Also every other good samaritan that was visiting the community gardens, like David, who gave me advice from seedling spacing to how to keep the water hose untangled! I'm very grateful for all. Thank you!
Using the best of advice, applying it, and with all my expectations tossed through the window, the garden worked its own magic on a serendipitous way.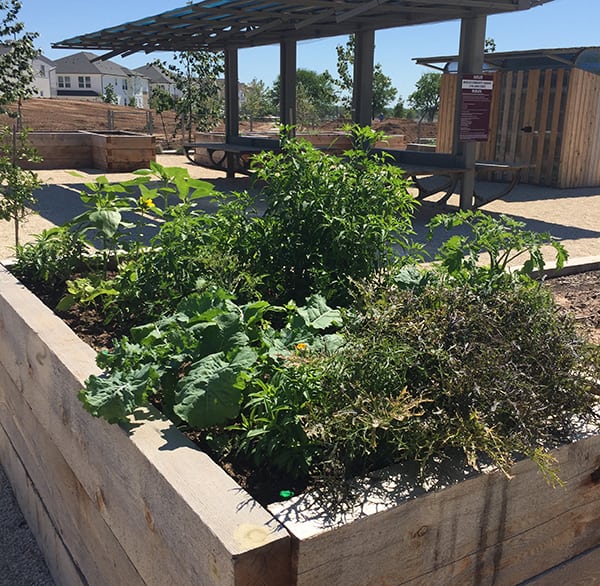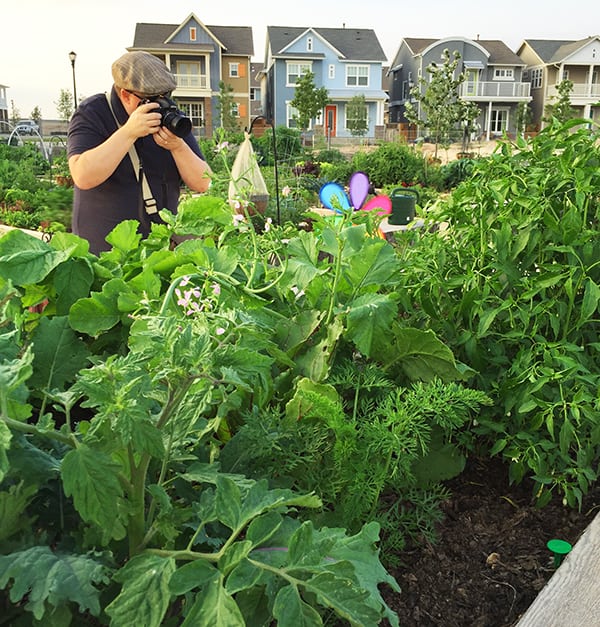 One day Ian and I arrived to our plot to water the plants and take some pictures of the vegetable progress, and all of the sudden we where harvesting our first…Radishes!
I start digging the first radishes out with the same impetus that a kid shows on christmas morning.
First radishes came out easily and they were beautiful long legged radishes that looked like ballerinas, and yogis to me. Ian went crazy on full camera mode!, then I kept digging and digging for about 15 minutes in order to pull out in one piece, what seemed to be a huge radish. When it finally came out, to our own surprise the biggest radish creature with the craziest shape I ever seen. There it was pure Wabi-Sabi Beauty!~ A gigantic Candela di Fuoco heirloom radish with an octopus syndrome, intense pinkish red top, and creamy white tips. Absolutely astonishing. I think the smile this radish put on my face lasted for 3 days. Who knew that a radish could bring you such a ridiculous amount of happiness.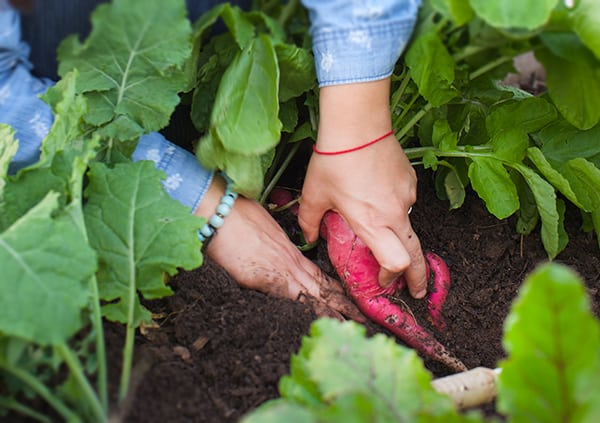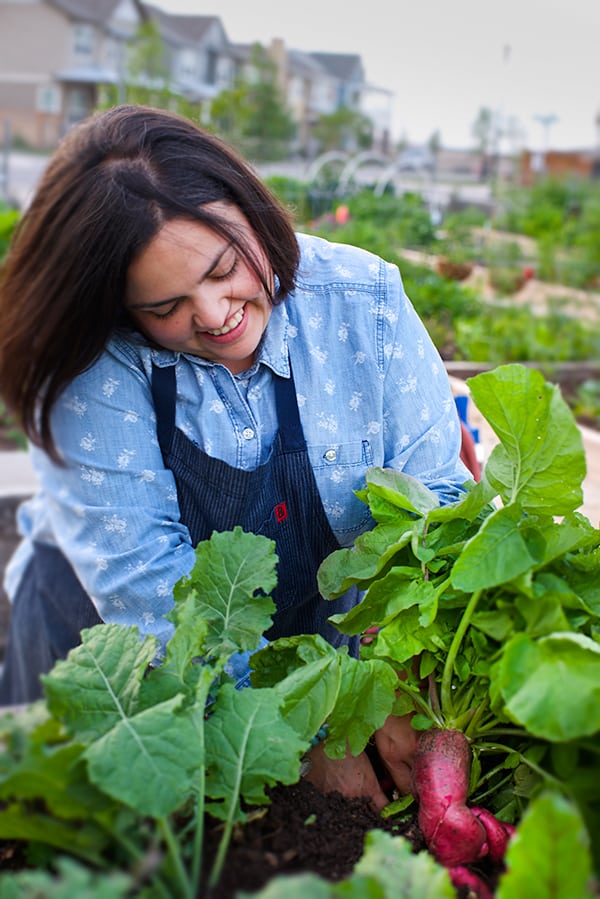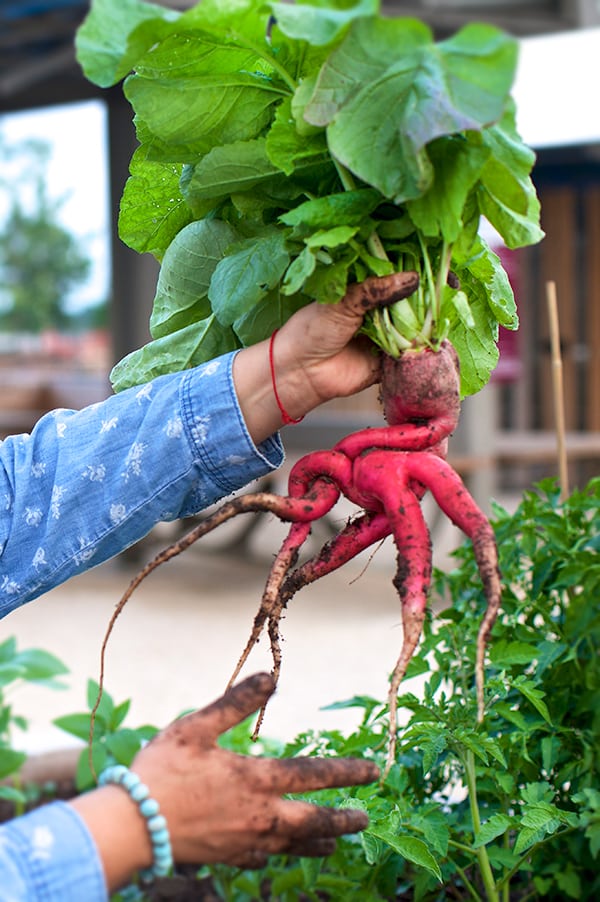 After the radish harvest, we went home and eat a couple of them, they tasted incredibly crisp, fresh, spicy, with a clean sweet juicy ending. We took some beauty shots, and then I started to imagine on a radish recipe. Fresh, crispy, crunchy, juicy, spicy all the elements I had in that first radish bite. Thats what this salad its all about. No fuss just fresh ingredients.
I know It is a little to late for radish season, but as you can guess I'm on the learning process of timing it right. These radishes were our first and last winter mini crop of 6 radishes! from little ones to the big craziest octopus shaped radish, and we are very proud of it. Last weekend I transformed the plot to Summer vegetables. Tomato season is coming and I am thrilled. Plants are on the go and growing at a good speed.
I hope this little garden adventure brings you some garden inspiration.
I would love for you to feel encouraged to either grow your own vegetables or if that is not the way you groove, get out there on the hunt to buy the freshest Farmers Market vegetables you can, because it will always, always make the biggest difference on flavor when you are cooking.
Enjoy the rest of the radishes while you can!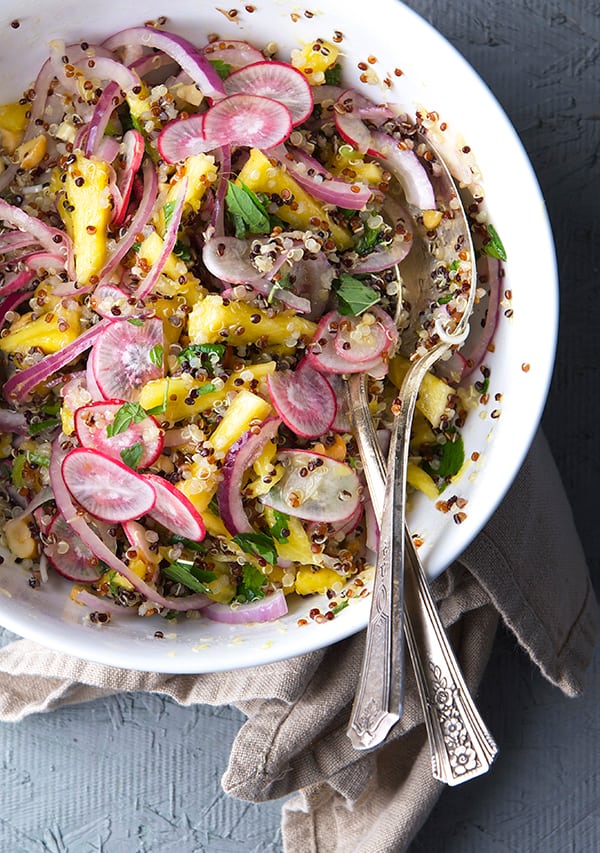 Radish Pineapple Mint Quinoa Salad
1 cup toasted, and cooked Red Quinoa
3/4 cup thinly sliced radishes any kind of spicy radish will work, cherry bells, watermelon, crimson, I used what I harvested Candela di Fuoco.
2 cups pineapple cut into small chunky wedges
1/2 small red onion thinly sliced in half moons
1-2 habaneros finely chopped
5-6 sprigs of mint, use just the leaves, and torn with your fingers
3-4 good drizzles Extra Virgin Olive Oil
the juice of one large lime
the juice of half an orange
Sea Salt to taste
A few crushed cashews, pine nuts or peanuts to garnish.*optional
Preparation Method:
1. Toast the quinoa lightly before cooking. 1/2 cup dry quinoa to 3/4-cup water. bring water to boil, add the toasted quinoa, bring to a simmer,lower down the heat, cover the pot with a lid and cook for 5 minutes. Turn off the heat, leave the pot covered for 20 minutes. After 20 minutes, your quinoa will be al-dente and a bit crunchy, which is the perfect texture for this salad. Fluff quinoa with a fork and extend it on a plate to cool it down. If you have leftover quinoa from the night before , bring it on it works great!
2. Chop, chopp, chop the rest of ingredients.
3. Mix everything on a bowl drizzle with a grassy Extra Virgin Olive Oil, squeeze those citrus, season with Sea Salt, chill for a few minutes before is ready to serve.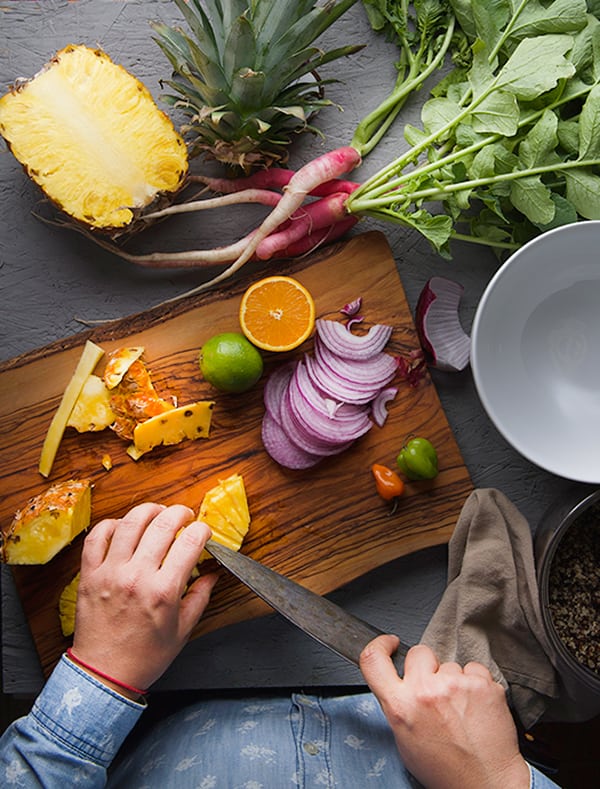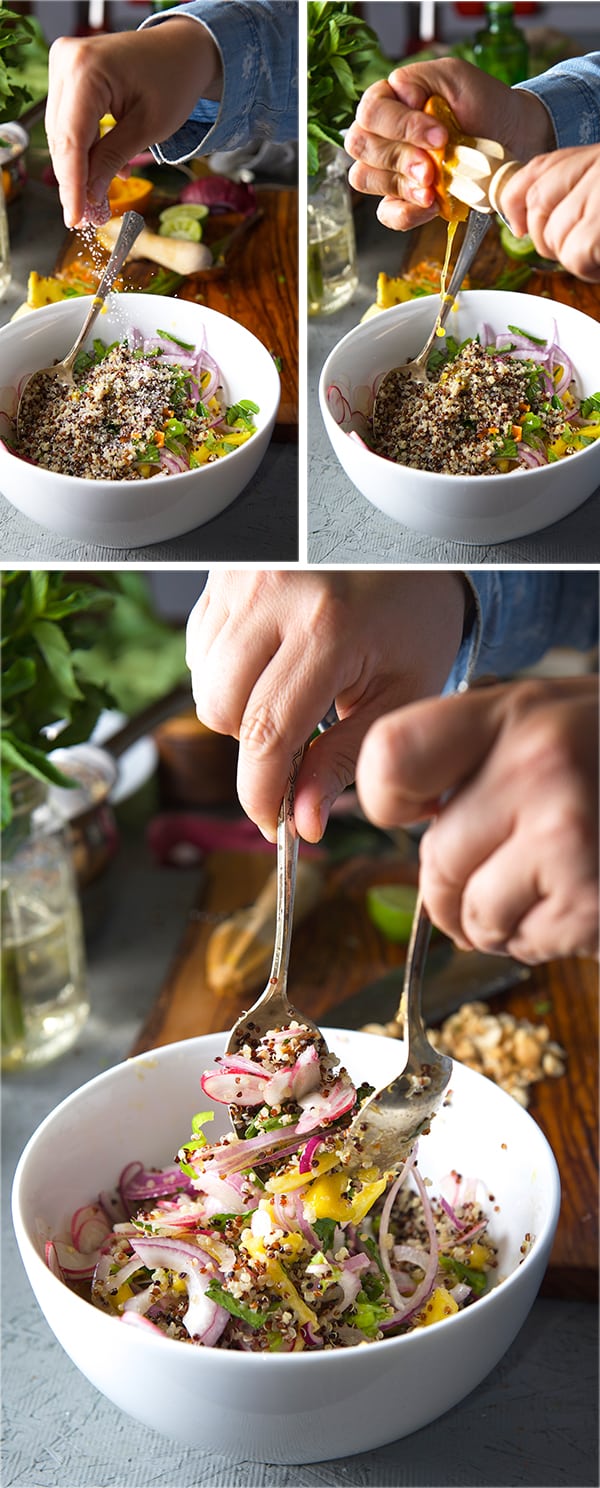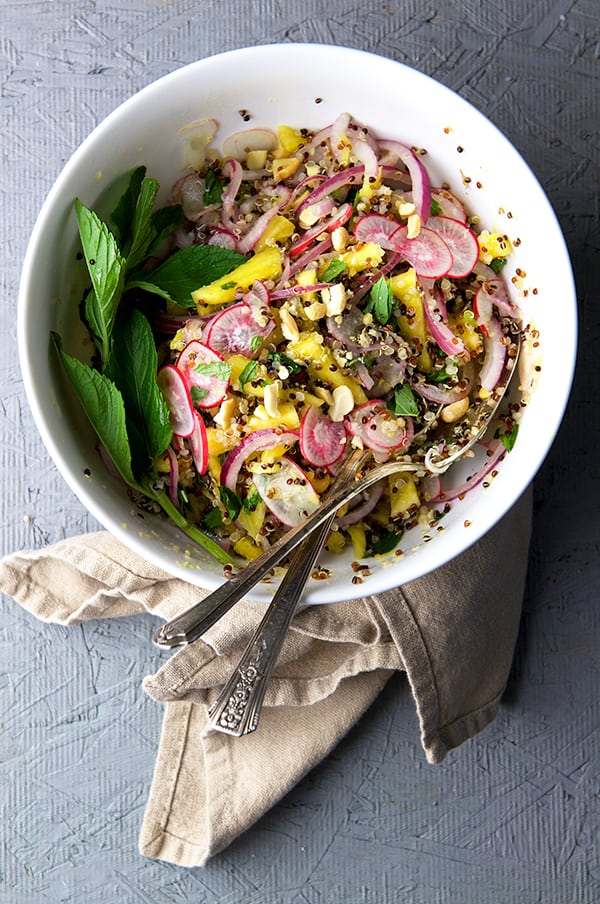 This Salad is best served with grilled fish, shrimp, soy marinated thick slices of extra firm tofu, pork chops, grilled chicken…
Enjoy!
Music Pairing: Bia – Mariana